6 Exciting and Different Jobs in TEFL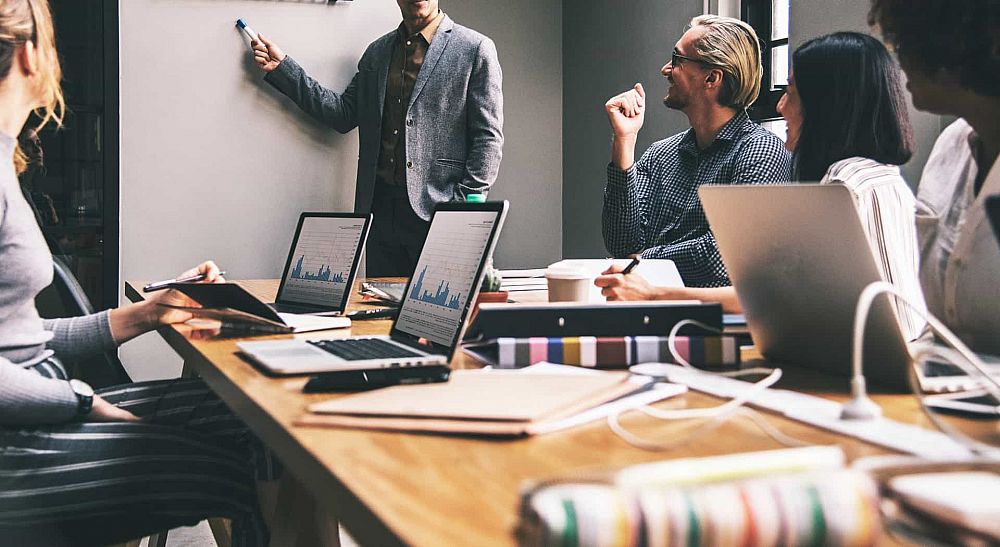 For a lot of people, getting a TEFL certificate is an excellent way to fund their travels around the world and experience other countries in wholly unique ways. Many of these people will find that they enjoy teaching so much that they decide they want to continue in the field. Outlined in this article are some of the possible jobs teachers can take in order to move on in their TEFL career.
## Listen to this blog post:
Teacher trainer
Teacher trainer is a job that you might like to consider after teaching for a while. Helping others to get qualified to teach English is an immensely rewarding job. Duties often include teaching a particular module of the course such as grammar, phonology, lesson planning etc. Teacher trainer jobs can be found advertised online but your best bet may be to remain in contact with the centre where you completed your initial training.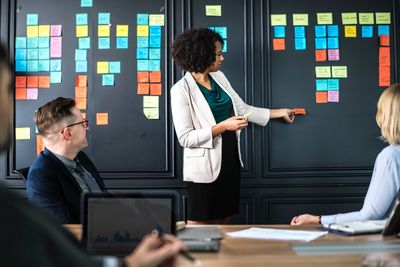 Director of Studies
Moving up the ladder is the Director of Studies (DOS) role. The director of studies is a senior managerial position that includes overseeing the academic program, managing a successful teaching team, providing support and training for teachers, helping the school to grow and many other responsibilities.
Also read: What Scams to Look Out for When Looking for TEFL Jobs
School Manager
The school manager or training centre manager usually has responsibility for the whole school including staff, students, courses, budgets etc. Of course, if you are business minded, opening your own school is always a possibility.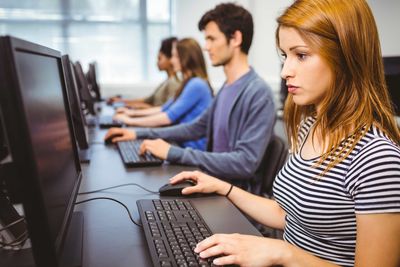 Teacher recruitment
Moving outside of teaching but still within the industry, becoming a teacher recruiter can be a great way to take your EFL career in a different direction. Recruiters work for schools to provide suitably qualified teachers when needed.
Also read: 6 Tips You Need to Know About Jobs Teaching English Abroad | ITTT | TEFL Blog
Course book sales
This is another way to move beyond the classroom but remain in the EFL industry. Connections made while teaching can come in useful and being fluent in your host country's language is a definite advantage.
Use your teaching experience to write course books. Many writers of popular EFL course books started out as English teachers themselves. Working as a teacher gives you the necessary insight into what would make a quality course book for both students and teachers alike.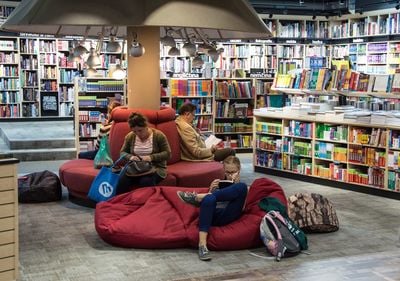 TOEFL/IELTS examiner
As you get more experience as an English teacher and gain further qualifications another employment option is becoming an examiner for English tests such as IELTS or TOEFL. You will need at least a recognised undergraduate degree and a recognised TEFL qualification.
Also read: The 10 Most Common Types of EFL Teaching Jobs
Apply for a TEFL course today!
Apply now & get certified to teach english abroad!
Speak with an ITTT advisor today to put together your personal plan for teaching English abroad!
Send us an email or call us toll-free at 1-800-490-0531 to speak with an ITTT advisor today.
Related Articles: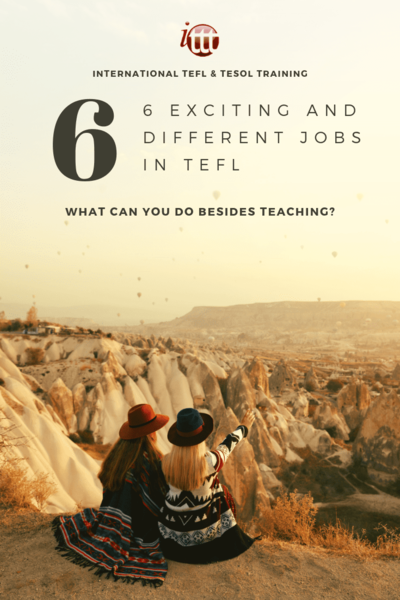 ---
---