Check out our Special
Offer for this
course!
Make a deposit payment to secure your place on a course before the end of the month and qualify for a free advanced level online course. You can choose from the 50-hour young learners (CTEYL) or business English (CTBE) certificate courses or the 250-hour online diploma course.
TEFL Paris | TEFL France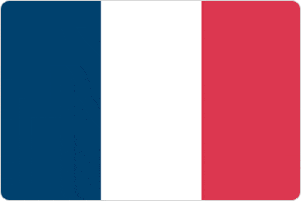 Paris is the essence of all things French and is therefore an incredible destination to take a TEFL course. The 'City of Lights' will dazzle you with breathtaking landscapes, sites and scenery. From the iconic Eiffel Tower to the meandering River Seine, Paris and its people will leave you with a truly unforgettable experience of a lifetime.
Blessed with a beautiful and enchanting landscape, Paris is the most popular tourist destination in Europe. The city has something to offer everyone and attracts people from all walks of life, regardless of age, gender, culture or nationality. The charm of the city lies in its romance and warmth which is exuded in the outlook and attitude of the Parisian people.
Paris is a city to discover before, during and after your TEFL course. Trainees will be amazed by its impressive monuments, breezy boulevards, magnificent works of art and spell-binding lights. You will also get to savour its gourmet selection of seafood, cheese, wine and chocolate, feel the wind in your face as you rollerblade through Bastille, or experience an exhilarating mix of fear and pleasure when you reach the top of the Eiffel Tower.
Paris rightfully takes its place among the major world cities due to its influence on education, fashion, cuisine, science and the arts. Paris is also one of the world's leading business and cultural centres and boasts many leading artists and intellectuals. The city is also home to countless cafes, bars, restaurants and shopping districts so you will never be short of entertainment during your free time.
TEFL Course in Paris
Our training centre is located in the heart of the city and is equipped with modern technology and all the materials you will need to conduct your teaching practice sessions. All our TEFL course trainers hold at least a master's and/or diploma in tefl and are experienced professionals who are dedicated to helping you start your career in the classroom.
Our TEFL course in Paris offers a wide variety of accommodation options to suit different budgets and lifestyles. Trainees can choose a student residence and share their overseas experience with other international students, or the security of staying with a host family away from the city centre. Alternatively, TEFL course participants can choose from a selection of hostels and hotels that are available in the immediate vicinity of the training centre.
The course fees listed on our website are inclusive of course-related lessons, materials, teaching practice, assessments, certificates, references, lifetime job assistance and more. We have no hidden costs or extra charges so the prices you see on the site are the prices you will pay.
Getting Started*
If you are at least 18 years of age and speak English fluently, you are eligible to apply for the course. The application is brief and we will send you a prompt reply. Once approved, you will receive additional information about the course content and schedule, your accommodation options, travel arrangements, as well as payment options and more.
Apply to take our TEFL course in Paris now and soon you could be experiencing life in the 'City of Lights'. However, training in Paris doesn't mean that you have to stay and teach in France. If you would like to move on after the course, we offer lifetime assistance finding jobs and our certificates are recognised worldwide.
About the School
Course Dates
Course Fees
Accommodation
Apply Now!
---
Check out ITTT's Blog Posts
---