5 Weekend Trips You Have to Go on While Living Abroad in South Korea
For many people around the world, it's their ultimate dream to go and live abroad. A TEFL certificate is one way to reach this goal as it enables you to head overseas and teach English. South Korea is one of the most popular destinations for EFL teachers for a variety of reasons, including high salaries, a vibrant culture, and breathtaking landscapes. Most teachers live in the capital Seoul or another major city, like Busan or Daejeon - but there is so much more to see in South Korea than just the big cities! If you, too, are heading to South Korea to teach English abroad, be sure to check out these 5 weekend trips you have to go on while living abroad in South Korea.
Explore the Food Capital of Jeonju
Korean cuisine has a worldwide reputation for being exquisite and extremely unique. You've got juicy meats, healthy vegetables, flavorful spices and a variety of cooking styles unique to the Korean region. One of the first trips you should take after arriving in Korea is to visit the city of Jeonju in North Jeolla Province. Besides the best bibimbap (mixed vegetables with rice) in the country, you can also taste delicious makgeolli (rice wine) right here! On top of that, Jeonju has a lovely hanok village with hundreds of traditional Korean houses.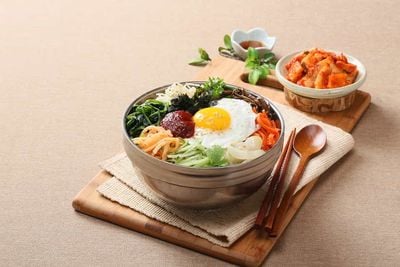 Hike at Seoraksan National Park
Seoraksan is one of the most famous and beautiful mountains in the country. You can hike the mountain throughout the whole year but spring, with a variety of colorful blossoms, and fall, with vibrant foliage, are amongst the best times to visit. You can hike various trails ranging from beginners to advanced, and you can even stay overnight at one of the many mountain cottages in the area. Besides hiking, you should also explore Geumgang Cave.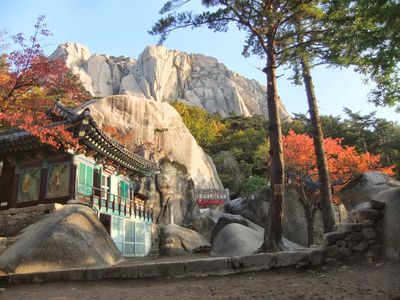 Enjoy the Beach on the East Sea
The Korean Peninsula is surrounded by water but the most beautiful beaches can be found on the East Sea. The entire coast boasts clear waters and white sandy beaches that many would never even associate with South Korea. Sokcho Beach, Gyeongpo Beach and Naksan Beach are amongst the most picturesque parts of the coast. The East Coast is also a popular place to watch the sunrise and annual festivals are held to celebrate it, the most popular being the first sunrise on New Year's Day.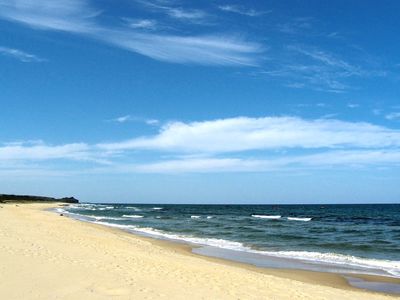 Visit the Cultural Capital of Gyeongju
South Korea has an interesting history with many dynasties reigning over the region through the years. One of the most famous is the Shilla Dynasty (57 BC – 935 AD) with its capital Gyeongju, one of the most important cultural cities in South Korea today. The city boasts a wide range of UNESCO World Heritage sites, such as Bulguksa Temple and the Daereungwon Tomb Complex. Start your trip to Gyeongju at the National Museum to get a great perspective of Korean history and Gyeongju's place and importance on the timeline.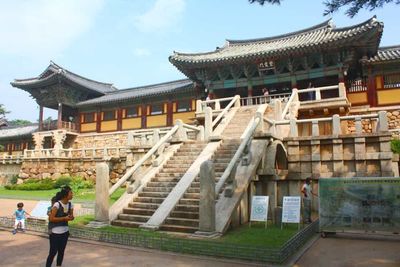 Seek Tropical Vibes on Jeju Island
Did you know that South Korea has its own little tropical island south of the mainland? Jeju Island is the country's largest and was formed millions of years ago due to volcanic activity. The island has been a premier vacation destination for locals for decades and international tourism has also increased in recent years. When on Jeju Island, be sure to hike the volcanic mountain Hallasan, check out Seongsan Ilchulbong Peak for breathtaking views and Manjanggul Cave, the world's longest lava tube that has been named a UNESCO World Natural Heritage site. Oh, and don't forget to relax on one of the many beaches!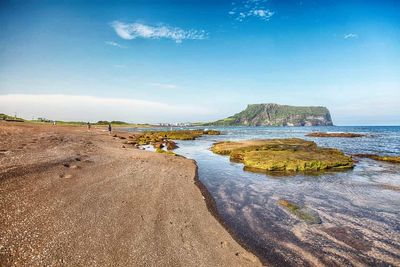 Listen to this blog post
Are you ready to teach English in South Korea?
Be sure to check these 5 weekend trips off your list while living abroad in South Korea! You can also visit our combined course training center in Seoul for 10-day teacher training.
Apply now & get certified to teach english abroad!
Speak with an ITTT advisor today to put together your personal plan for teaching English abroad.
Send us an email or call us toll-free at 1-800-490-0531 to speak with an ITTT advisor today.
Related Articles: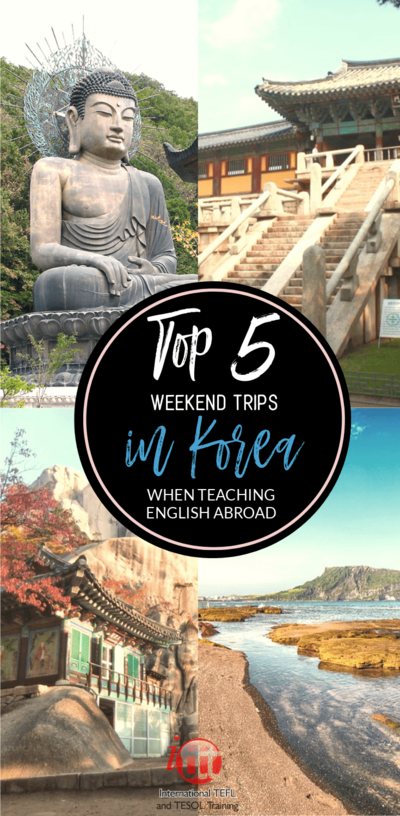 ---
---