TEFL as an Opportunity for Non-Native Speakers to Explore the World
For me specifically, finishing a TEFL course will give me the opportunity to travel and experience various cultures while likewise supporting myself abroad. I've always had a desire to speak unknown languages and visit various nations. Maybe this is because of the way that I was raised bilingual. Growing up with a few languages, including Hebrew and Korean, I built up an affection for unknown languages and traveling.
This post was written by our TEFL certification graduate Emiliya A. Please note that this blog post might not necessarily represent the beliefs or opinions of ITTT.
Career Perspectives
Today I can say that I have been lucky to have used my language abilities (English, Russian, Hebrew, Korean, Turkish) in the workplace as well. In any case, I was dependably told by my companions and associates in the working environment that I was great at teaching languages (for the most part English and Russian). In my extra time, I mentored and found a new line of work quickly as a substitute unknown language instructor. These instructing openings enabled me to find my actual energy and reason for using my language aptitudes.
English is spoken around the world. It is the second most used language and presumably the most famous language when needing to convey at a global dimension. The most well-known is for recreational purposes through films, books, and music. English is likewise the overwhelming business language when you wish to speak with somebody from another nation for business reasons. In all probability, on the off chance that you are both from a non-English talking nation, you will both need to talk in English (as you both may not talk the other individual's local language). English is the language of decision when speaking with worldwide organizations and global governments. I accept nearly everybody either needs to or has to learn English sooner or later in their lives.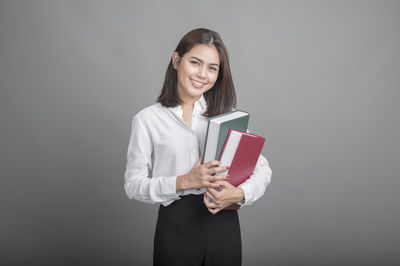 Also Read: How do I choose a TEFL course?
New Experiences
To sum up, great educators become more acquainted with their understudies up to a specific dimension and recollect their names and know their qualities and shortcomings. They additionally figure out how to make a superior situation for the class and a superior domain is smarter to learn in. The reason for an instructor is to educate, similar to the motivation behind the understudies is to ponder, so the educator must most likely observe everybody in the class and ensure that every one of the understudies is contemplating. On the off chance that inspiration is absent in an understudy or even a couple of understudies the educator must see that this instructing technique isn't working and have a go at something new like pot them two by two or gatherings to get the understudies that are not propelled to work get in a gathering or a couple with the individuals who are and they will help each other to complete the assignment. Learning another dialect isn't constantly silly buffoonery since it very well may be hard to handle articulation and right sentence structure, yet in the event that you make a showing, it may be increasingly fun and make it simpler for the understudies to get familiar with the language.
Do you want to teach English all over the world?
When I began learning English in my school we regularly make amusements like an executioner, associate the words, Pictionary and twenty inquiries. This would assist us with vocabulary, punctuation and taking an interest in the class and the entire movement. While making recreations can be fun now and again I think brainteasers are additionally fun like crosswords and discover the word since they regularly give the appropriate response so evident yet despite everything it can be difficult to make sense of it, obviously it should be at a similar language level as the understudies provided that it is unreasonably hard for them they lose the inspiration.
Apply now & get certified to teach english abroad!
Speak with an ITTT advisor today to put together your personal plan for teaching English abroad.
Send us an email or call us toll-free at 1-800-490-0531 to speak with an ITTT advisor today.
Related Articles
Listen to this blog post:
---
---