Several Reasons to Learn Important Teaching Skills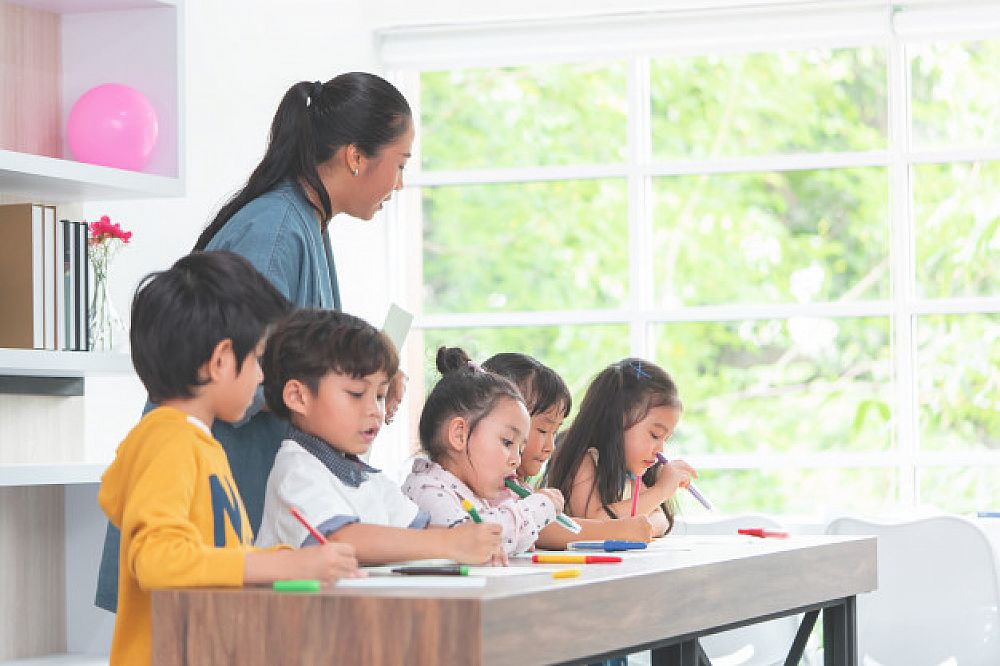 It all starts with one big question I ask." Why do teachers need to learn teaching skills? "
Teaching is an essential part of education. Its special function is to impart knowledge, develop understanding and skills. It is usually associated with the imparting of 3 Rs- reading skills, writing skills, listening skills, and writing skills. The teachers play a vital role in imparting knowledge to the learners, but to know how to teach is the great art of teaching and you teach what you need to learn.
This post was written by our TEFL certification graduate Chantelle F. Please note that this blog post might not necessarily represent the beliefs or opinions of ITTT.
What are Teaching Skills?
Teaching skills are defined as a group of teaching acts or behaviors intended to facilitate students learning directly or indirectly. Previous studies have indicated that when teachers pose effective teaching skills, their students achieve a higher level (Freiberg et al. 1995; Omoteso and Samudara 2011; Stronge et al. 2011; Stronge et al. 2008) and display more interest in the class subject matter (Kunter et al. 2007).
Teaching offers the chance to change other people's lives permanently for the better. As a teacher, you can help to develop somebody's knowledge of a subject. Teaching is an incredibly rewarding thing to do. However, teaching anyone can also be tiring, stressful and demanding. It is a responsibility and any slip up is very visible. People's minds and motivation vary a great deal and teachers have to find many different ways to connect with their students.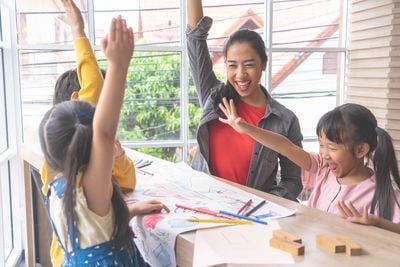 Also Read: Can I teach English abroad without any teaching experience?
Teacher's Self-Development
Teacher learning is a continuous process that promote teachers' teaching skills like leadership, organization, multitasking, ability to teach, communication as you must be able to adapt your communication style to the needs of different students, adaptability, interpersonal skills, creativity, self-evaluation, patience, critical thinking as teachers are tasked with solving a variety of problems and often under a tight deadline, teachers must, of course, understand the material they teach and all of these teaching skills will help the students master new knowledge of the subject, develop new proficiency which in turn help improve students' enthusiasm of learning and then the teaching is successful and the students are learning in positive learning atmosphere created by the teacher by using the correct teaching skills.
Modern society demands high-quality teaching and learning from teachers all over the world. Teachers have to possess a great deal of knowledge and skills about both teaching and assessment practices to meet those demands and standards of quality education to get the employment that they are looking for no matter where it might be.
Also Read: Should I take a TEFL course online or in a classroom?
Do you want to teach English abroad? Take a TEFL course!
So no we go back to the question of, 'Why do we need to learn teaching skills?' Teaching skills are needed to ensure competency in teaching, to make the class interesting so students won't get bored, to enable the teacher to develop confidence in teaching, to avoid confusion and most importantly to enable the teacher to understand individual differences in learning. Every group or student is different and a teacher must know how to work with each difference. Without basic training in teaching skills, a teacher will not be able to teach the students effectively.
Apply now & get certified to teach english abroad!
Speak with an ITTT advisor today to put together your personal plan for teaching English abroad.
Send us an email or call us toll-free at 1-800-490-0531 to speak with an ITTT advisor today.
Related Articles:
---
---