Perfectly Imperfect: My Personal Teaching Experience
It is true that in life, the road to success is not a clear straight upward path; rather, it is more of an obstacle race. A teacher's life looks simple from the outside. Why, she just wakes up early, wears her uniform, goes to school, and does what any other teacher does. It looks pretty straightforward, but my personal experience has been anything but. From a teenager unsure of her future to a high school English teacher, my work life so far has been perfectly imperfect.
This post was written by our TEFL certification graduate Pia M. Please note that this blog post might not necessarily represent the beliefs or opinions of ITTT.
University Years
2007: I entered the university with a small blue patch on my tie, signifying my chosen course: Bachelor in Secondary Education with a major in English. It was in this school that my friends and I learned about the ways of becoming and being a teacher. While I enjoyed learning about the principles of teaching, it was the major subject that I looked forward to the most. It is not enough for one to learn about grammar, but one also has to learn about Shakespeare, Soyinka, Joaquin, Frost, Poe, and other famous writers and their equally popular works. Taking those classes honed me into what I am today.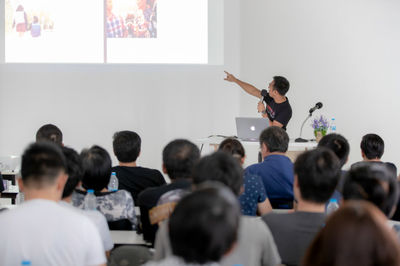 Also Read: The Most Common Problems Students in Japan Face When Learning English
Practice
2010: My first teaching experience was as a trainee in a Catholic school. That semester was a difficult experience because it was during that time that I doubted myself due to the feedback that I have been getting from my trainer, who was always critical of everything that I do. Should I become a teacher? Do I have what it takes to be one? When, at last, my graduation has come, I was happy and relieved, but also felt incomplete.
2011: A year of firsts: first job, first pay, first (and only) time to take the license examination. Since acquiring the license was my priority, I took up a tutoring job at a tutorial center. It was where I got to experience for the first time what it felt like to work in a company of other workers. It was also as a tutor that I learned to deal with diversity among students, some of whom were teenagers aspiring to enroll in the universities they chose, adults who were taking up civil service examination, foreign students who have different needs, and students who are falling behind in class. This was where I truly learned a key value to becoming a teacher: patience. And for that, I am grateful to my first boss and my first colleagues for opening my eyes to what it is really like in the working world and for introducing to my first students from whom I have learned so much.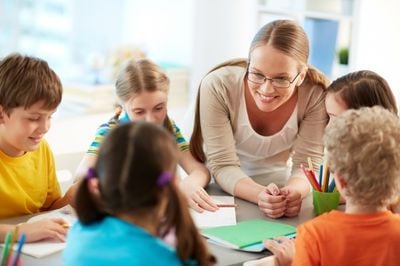 Also Read: Differences in Teaching Monolingual and Multilingual EFL Groups
Working in a School
2012: Upon successfully obtaining my professional license, I decided that it was time for me to become a teacher in a school setting. I applied to a small Montessori school where I experienced how it is to work for administrators. The teachers were especially supportive and even though I was assigned at the elementary level, I found children to be quite adorable as they express awe and curiosity during our discussions. I learned to polish my lesson plans and prepare meaningful activities ahead of time. I committed mistakes, naturally, but they never felt as if my world would crash down. I would always look back at this experience with joy.
2013: I decided to apply to another bigger Montessori school. It was here that I learned another key value: discipline. In the Montessori method, a teacher is known as a director who would utilize materials that are specially designed for learning to take place. Dr. Montessori's way was easy, but what made my life challenging was keeping up with the rules and regulations. Late arrivals and submissions are sanctioned, and there is no such thing as a minor mistake, for even not wearing the required color of lipstick will earn us a warning from our coordinators. Moreover, it was also during my stay in this school that I learned to be more professional and formal when dealing with parents. Discipline, indeed, is the core value of the school.
Also Read: How do I choose a TEFL course?
Gap Year
2016: I took a break from teaching to pursue personal interests that I would not have done while I continued my work. Still, my being a teacher continued, for I took on an upcoming first grade, teaching her how to read within five weeks. We were both successful, for she managed to pass and enroll in her desired school. During this time, I also enrolled in online courses from Coursera, studying Greek and Roman Mythology and Teaching English to the Intermediate Level. Personal tragedies also occurred, which was why I decided not to look for work just yet.
Teaching Values
2018: Desperate to go back to the academic world, I landed on a teaching role as a Values Education teacher to first graders. I was hesitant at first because even though I am a Catholic, I have not had any experience teaching Values and Christian Living. Still, I took it as a challenge. I relearned what I had to learn again—writing good lesson plans, assigning meaningful tasks, coming up with fun activities, speaking at a level in which I am understood better, writing appropriate instructions and questions in tests, and other tasks. I felt that I was lucky because I have been given this chance to become a teacher once again, and I think that I will not be doing anything else.
Do you want to teach English abroad? Take a TEFL course!
2019: Here I am, still in the same school, teaching English and Research this time to high school students. And, like last year, I am relearning what I have forgotten. The first quarter of our school had just ended, and I am both equally anxious and excited about what the future may hold for me. Perhaps I might stay, but I want to spread my wings and try my fortune elsewhere. Wherever my wings will take me, I will always go back to what I have been doing for the past decade: teaching. I was wondering why I hadn't been receiving any requests recently.
Apply now & get certified to teach english abroad!
Speak with an ITTT advisor today to put together your personal plan for teaching English abroad.
Send us an email or call us toll-free at 1-800-490-0531 to speak with an ITTT advisor today.
Related Articles:
---
---