My Personal Reflection On My First Teaching Experience
As the 60 hours, TESOL course is coming to an end, I have started to think back to my first teaching experience.
Table of Contents
A part-time job for the student
Are you ready to improve your teaching skills? Take a TEFL course now!
This post was written by our TEFL certification graduate Joyce C.
A part-time job for the student
When I was a university student, I decided that it was a good idea for me to find part-time work as an English tutor or teachers assistant so I could get the first-hand experience in teaching. I began teaching a 9-year-old girl who attended the local school in Hong Kong. Her name is Charmaine. Her mother was concerned about her English writing abilities, as she often made grammar and spelling mistakes during homework and tests which caused her grades to suffer. Charmaine was quite shy and her self-confidence had been damaged due to low test marks.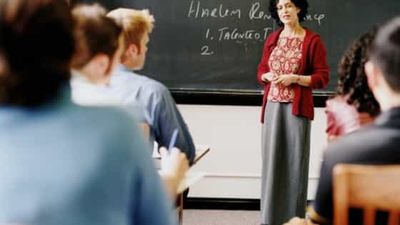 Also Read: How the 21st Century Affects the Roles of a Teacher
My first teaching approach
I usually began our lessons with a reading comprehension exercise where she would read a passage aloud and answer written questions about the story. Sometimes she made mistakes when writing down her answers and I would jump in and correct her mid-sentence and have her erase it. After the first exercise, I would have her do a creative writing exercise where I would give her a fun topic and she would have to write at least two paragraphs. The topic was always a hypothetical question such as "If you were a superhero, how would you use your powers?". I never gave her a choice in the topic or asked her about what interested her. After she completed the essay, we would read it together and I would give her notes and corrections along the way. The aim of this exercise was to improve her grammar and teach her new vocabulary words to make her writing more interesting.
Also Read: An Overview of the Popular ESA Teaching Methodology
Professional development
After reading each unit of the TESOL course, I now see that I had made many errors and mistakes as a teacher. Since learning about the ESA method of teaching, I realize that I did very little to build rapport with Charmaine. Before doing exercises or activities, I should have engaged with her and learned about her likes, dislikes, and interests. I feel that this would have made her more comfortable with me and less nervous. I also could have created activities based on what she liked so she would be more attentive and motivated during my lessons. Looking back, I feel that she may have been bored during some lessons.
Another mistake made was correcting her in the middle of activities. When she would read passages aloud, I often interrupted her with the correct pronunciation of a word. This really broke the flow of her reading. I should have waited until she was finished to make the correction.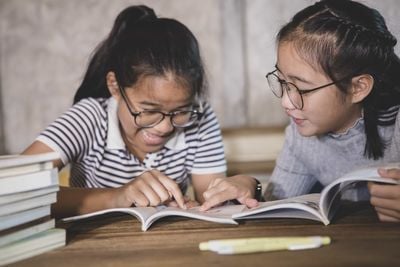 Also Read: Should I take a TEFL course online or in a classroom?
Are you ready to improve your teaching skills? Take a TEFL course now!
I feel that I can significantly improve as an educator, especially with my new knowledge. The ESA method will help me create more structured and logical lesson plans. I also have more ideas on what types of activities I can do with young children such as having them do a fun crossword puzzle or word search activity.
I will always remember my first teaching experience and use it as an example of how I was when I first started and how much I improved.
Apply now & get certified to teach english abroad!
Speak with an ITTT advisor today to put together your personal plan for teaching English abroad.
Send us an email or call us toll-free at 1-800-490-0531 to speak with an ITTT advisor today.
Related Articles:
---
---