Teaching English in Spain - Alumni Report by Julia E.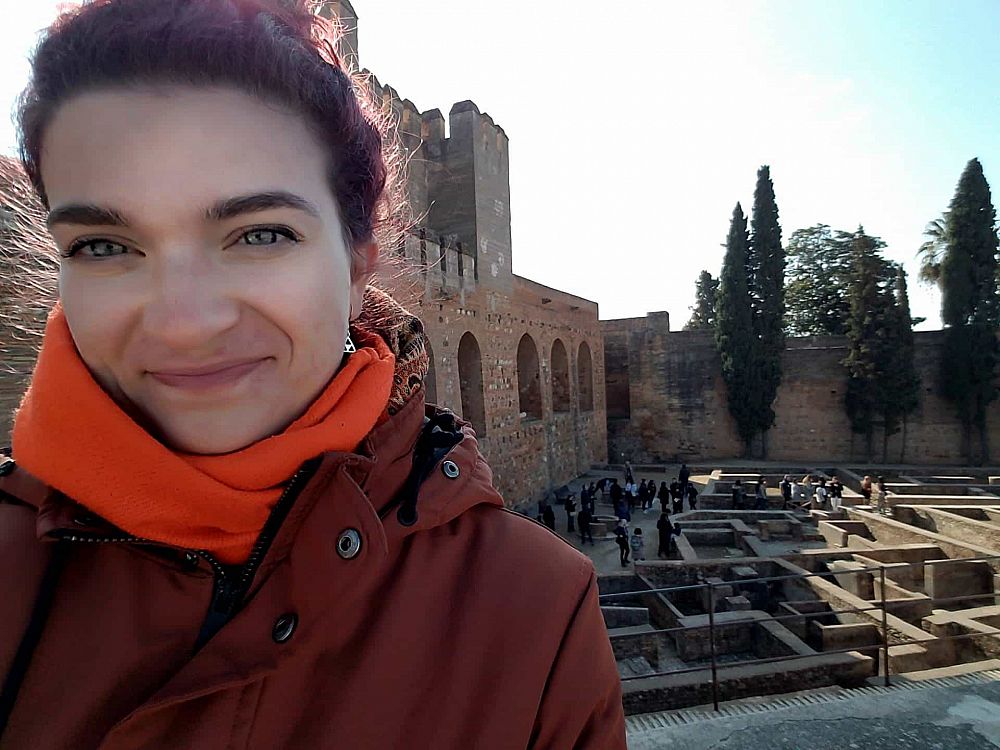 TELL US ABOUT YOURSELF!
What is your nationality?
I am American.
What city and state are you from?
My hometown is Buffalo, New York.
How old are you?
26
What is your education level and background?
I have an Associates of Science in Music and Bachelors of Arts in Spanish. I also have been TEFL certified and DELE certified with a C1 level of Spanish speaking from the Cervantes Institute.
Have you traveled abroad in the past? If so, where have you been?
My first experience abroad I went to Peru, then Madrid, Spain, and finally back to Spain in another region of the country.
Where did you study?
I studied at the International Institute in Madrid through the University of Albany. In my hometown, I graduated from the University at Buffalo.
What made you interested in going to teach English abroad?
I was looking for the next learning adventure in my life, as well as the desire to improve my Spanish speaking skills. That is why I made the decision to apply for the Conversation Auxiliar Program through the Spanish government.
What were some of your concerns before teaching abroad?
I was concerned that I wouldn't be able to communicate well with my fellow staff members and students, and also that I would have a difficult time explaining the grammar rules of English so that my classes would understand.
TEFL CLASS INFORMATION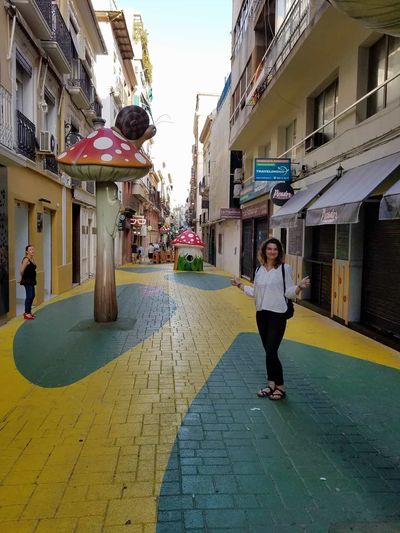 Why did you decide to get TEFL certified and choose ITTT?
I chose TEFL because I love how universal the course is, as it is recognized throughout the world in many countries and I also have friends who have taken courses with ITTT and that made me sure it was the right decision.
Which TEFL certification course did you take?
I took the 120-hour course.
How did you like the course?
I liked the course a lot because every unit was organized nicely with the objective being easy to find and understand. I was also pleasantly surprised to find that certain units contained an abundant amount of resources and extra material to use to guide its learners with more information.
How has your TEFL training helped you in your current teaching position?
While I was teaching abroad, the TEFL training helped me immensely because what I was learning in the units I would then later in my day see in the classroom, so I was able to study a topic and then afterward put my teachings into practice when I was assisting English classes.
TEACHING ENGLISH IN MANZANARES, CIUDAD REAL, SPAIN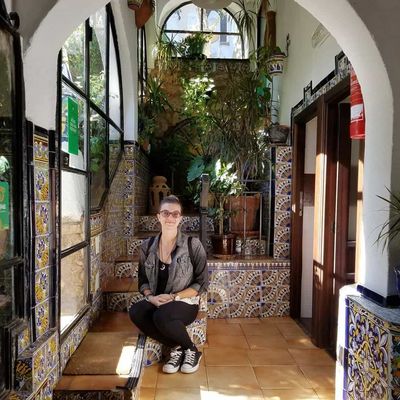 Which city and country did you decide to teach English in and why?
I was an assistant to two English professors in an adult learning center in the town of Manzanares, Ciudad Real, Spain. I knew I wanted to teach in Spain or another Spanish speaking country because I wanted to practice the language I had studied at university and so I knew I wanted to go to either Spain or elsewhere in Central or South America.
How long have you been in this country and how long do you plan to stay?
I was working in Manzanares, Spain from October of 2017 until May of 2018.
How did you secure your English teaching job?
This was a program which contracts native English speakers for the duration of the academic school year, so I was contracted to work for the eight months of classes.
What school, company, or program are you working for?
The program is called Cultural Ambassadors: North American Language and Culture Assistants in Spain.
How did you obtain your work visa?
I submitted the application for my stay in Spain which was for a three-month period. I was approved and when I arrived in Spain I had to go to the city hall where I completed a residency application and later was given a residence card. This allowed me to stay in the country until the end of the program date, being May 31st.
Tell us about your English teaching job!
I had an amazing experience teaching English with this program. I was working in an adult education center, with students ranging from twenty years of age to sixty- quite the variety! But I absolutely loved it. I love working with adults and these students of mine were very eager to learn English, and they all had different motives for studying the language. Some were attending classes simply because they wanted to, others needed the course to move to the next level of their studies. I was assisting teachers in basic A-level English classes as well as intermediate B-level courses. I was able to observe my colleagues and how they teach and after class have discussions about ways to improve or enhance the learning environment. Many ideas I gave the professors came from my TEFL course as inspiration to include students more or give them more talk time.
How did you find somewhere to live and what is it like?
I was lucky enough to have an amazing mentor who supported me throughout the program and she also helped me with my living arrangements. I first lived with a woman who had moved to Spain as a child and now lived there permanently. I later moved into another apartment with a friend I met in town. Both transitions were easy to make. Living in my town was great because as I had no vehicle I could walk everywhere that I needed to get to. Everything was within a fifteen or twenty-minute walk and along the way you see the townspeople going about their daily lives, and you can learn a lot about a culture that way!
COUNTRY INFORMATION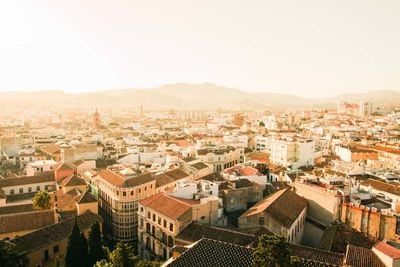 Please explain your country's cultural aspects, public transportation, nightlife, social activities, food, expat community, dating scene, travel opportunities, etc.
Cultural aspects: The Spanish are known for being loud. Let me explain. Yes, they do typically speak loudly, with a lot of enthusiasm and volume. But the more important aspect of this which I came to learn is that the Spanish love to talk! Culturally, communication is very important and how they communicate directly is a beautiful thing within Spanish culture. They are also very friendly and will talk to a stranger with no problem, offering to help or lend a hand if they see someone in need.
Nightlife: The Spanish know how to party. But more appropriately, the Spanish know how to live life to its fullest and enjoy the moments they share with new or old friends, no matter what time of day or night it may be. For example, there were so many nights when I was out on a Wednesday evening, around ten at night, having a drink and tapas with friends who worked at eight o'clock the next morning. But these friends didn't complain about having to wake up and start their day early, they instead were appreciating and soaking in the time we spent together. I think this is an aspect very different from nightlife in America, where we know we have to wake up early the next morning, so we follow our routine of going to bed with enough sleeping hours. The Spanish take advantage and make the most out of their night outings with friends.
Social activities: Social activities were somewhat similar to those you can find in the states, such as fairs and celebrations. However, there are parades during some holidays such as Easter where they are much more extravagant and Spanish people dress up and party like there is no tomorrow. Simpler social gatherings include going for hikes and/or exploring nature in nearby towns, going sightseeing or doing tourism, or just going out for tapas and cañas (beer). This is the most popular, seeing people out on the patio during pleasant weather or inside bars with their children there, too.
Food: The food in Spain revolves around one thing: ham. Ham isn't a saint for Spaniards, but it might as well be. Ham is eaten for breakfast on top of toast, for lunch served with cheese, and for dinner if one feels they haven't consumed enough during the day. This is something that I never tire of laughing about. Additionally, ham is served and prepared in a wide variety of ways. My favorite food in Spain has to be the croquetas and the Spanish tortilla, which is basically an omelet. And let's not forget the wine! I love trying new food when I am traveling and Spain is one country which has so many dishes that are unique not only to the country but different regions of Spain, depending on where you are, there's a plate that's only prepared in that area.
Expat community: There were only three or four other people from either the USA or Great Britain who lived in my town and were also part of a program similar to mine. Unfortunately, I did not meet these peers although I would have liked to. But the town where I lived and worked was very welcoming to me and people could easily tell I wasn't from Spain. They would start a conversation with me and it always ended pleasantly as I told them why I was here and what I was doing.
Dating scene: Spanish people are also very well known for something that I learned is called, "The Spanish Stare". This means when someone likes you, before having actually met you, they will stare at you from across the bar. And like I pointed out earlier, the Spanish communicate very well with a person they are interested in and will ask if you want to go out for a movie, dinner, a play, whatever it may be. They also are almost always surrounded by friends, so it is common that your date will include a friend or two of the person you are seeing.
Travel opportunities: One of the many benefits of living and working in another country is that you can easily travel to other cities and countries for the weekend. I was able to do a lot of traveling around Spain and see cities I've never been to before and learn about Spain's history and culture even more.
COUNTRY INFORMATION - BUDGET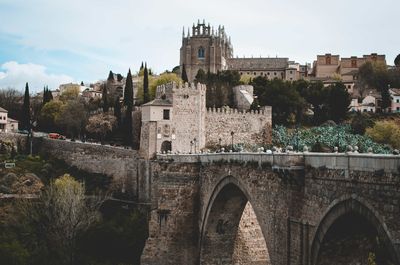 What are your monthly expenses?
Rent: 150 euro
Food: 50 euro
Social activities: 75-100 euro
Transportation: 25 euro, depending if I traveled outside of town for the weekend or not.
Phone: 35 euro, and included WIFI in my flat.
Travel: 100-200 euro
How would you describe your standard of living?
I was very pleased with the flat I was living in, but earning the amount I did and paying for everything myself was a much-needed learning experience in how to better manage my expenses for the month. Sometimes I didn't eat the healthiest, but then I learned how to eat better with what I had in the fridge and what I could afford to buy.
In your opinion, how much does someone need to earn in order to live comfortably?
In Spain, I would say a minimum salary of 1000 euro is needed to live comfortably, and even that is very low. There are always expenses that come up unexpectedly, and one must be able to pay for life's crisis when they arise.
What advice would you give someone planning or considering teaching abroad?
Go for it!! It will be a chance of a lifetime, and one you will never forget. You will learn things about yourself that allow you to come back to your home country a different person, in all the best ways. You will meet people that will have an impact on you for the rest of your life and they will remain life-long friends. The things you learn about the world and of course the culture of the country you're in are incomparable to any other experience that you'll have. It's worth every penny and every moment. Teaching abroad will give you experiences that you can then take back home with you and use inside your next classroom. It's challenging because of the language barrier, but it's the perfect environment to embrace those challenges and learn how to teach in an improvised manner.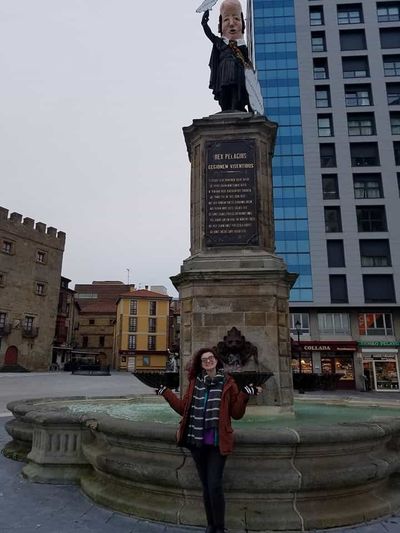 Related Posts About Teaching in Spain
---
---