Materials for Teaching English Online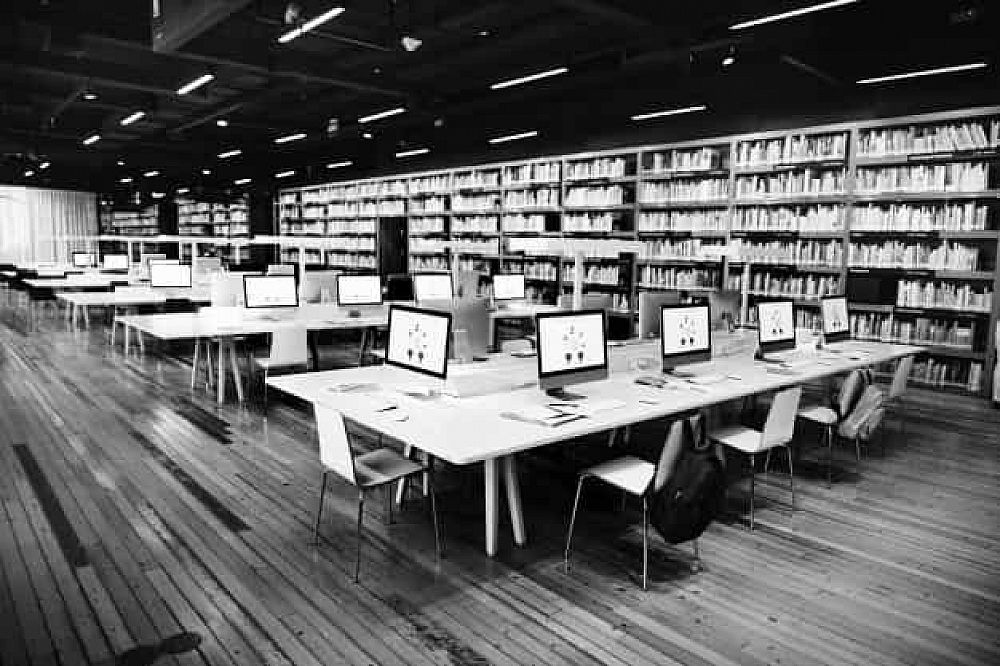 With the opportunity of teaching English online comes the opportunity of using items outside of the classroom. Exactly what materials can be used for teaching English online? Most importantly, online teaching requires specific equipment for enabling a quality connection to students. For the classroom, any items that can assist in teaching students the language can be used for online lessons. Using some regular classroom materials is a great option but objects found at home and online resources are extremely useful, too. This summative paper will discuss the types of materials mentioned above.
This post was written by our TEFL certification graduate Priscila E. Please note that this blog post might not necessarily represent the beliefs or opinions of ITTT.
Computer
To teach English online, certain equipment is required to reach potential students. A private computer is necessary, but a relatively recent model of laptop or desktop is most desirable. The main issue that can arise with online teaching is a poor network connection, so strong internet speed is critical. Online teachers should have a webcam with enough megapixels to provide a professional picture. A good quality headset with a microphone is also needed and helps to ensure pronunciation is successfully heard.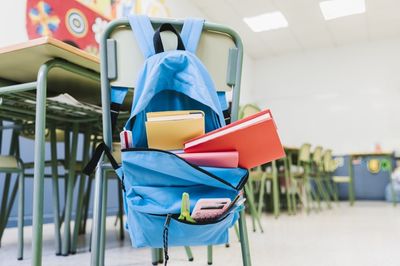 Also Read: 5 Tips on How to Impress Business Clients as a Business English Teacher
Interactive Equipment
Many materials found in a classroom can be used for online English teaching. A whiteboard and markers are particularly useful in showing students the motions of writing letters and spelling. Whiteboards are also easily erased, so lessons can move quickly in the typically short class periods. Laminated charts or tables can be used for many exercises, and the markers can be used on those as well. Other physical visuals like flashcards, toys, pictures, and shapes are very beneficial in helping students learn. If the situation allows, authentic materials or worksheets can be emailed to the student outside of class and then discussed during the class. With the use of email, students and teachers can easily discuss many materials and work on worksheets together. Depending on the types of students being taught, other age or job-specific aides can be used. The main focus of online teaching should be using materials that are large enough for students to easily distinguish through the computer camera. If items are too small, or if the font is too small, the student will not be able to see the item and time will be wasted.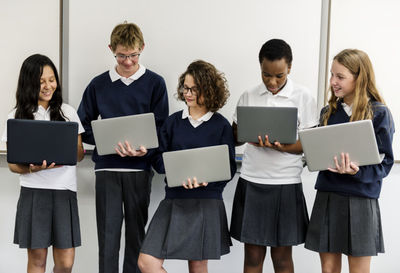 Also Read: 6 Exciting and Different Jobs in TEFL
Sharing Abilities
Online resources can be applied to online English lessons. With the use of a split-screen, YouTube videos and teaching resources can be shared with students. Listening texts and movie clips can also be used and shared in this way. Videos online are easily paused or replayed, so they allow the perfect tool for language listening and the real-time speed needed in understanding. As long as the resources are approved, online videos and tools can be utilized to provide a well-rounded lesson plan for students.
Do you want to teach English abroad? Take a TEFL course today!
To summarize, many materials are available for teachers to use in online classes. Certain equipment is necessary for broadcasting successfully online such as a laptop, webcam, and headset. For the at-home classroom, materials like toys, flashcards, and pictures may be used as long as they are large enough to see through the camera. A whiteboard and markers are also very helpful, as well as laminated charts or tables. Online resources, like email and YouTube, may be used to send students relevant authentic materials or listening texts. For the online English teacher, materials are boundless and lessons can be as creative and well-rounded as the teacher wants.
Apply now & get certified to teach english abroad!
Speak with an ITTT advisor today to put together your personal plan for teaching English abroad!
Send us an email or call us toll-free at 1-800-490-0531 to speak with an ITTT advisor today.
Related Articles:
---
---