5 Tips on How to Impress Business Clients as a Business English Teacher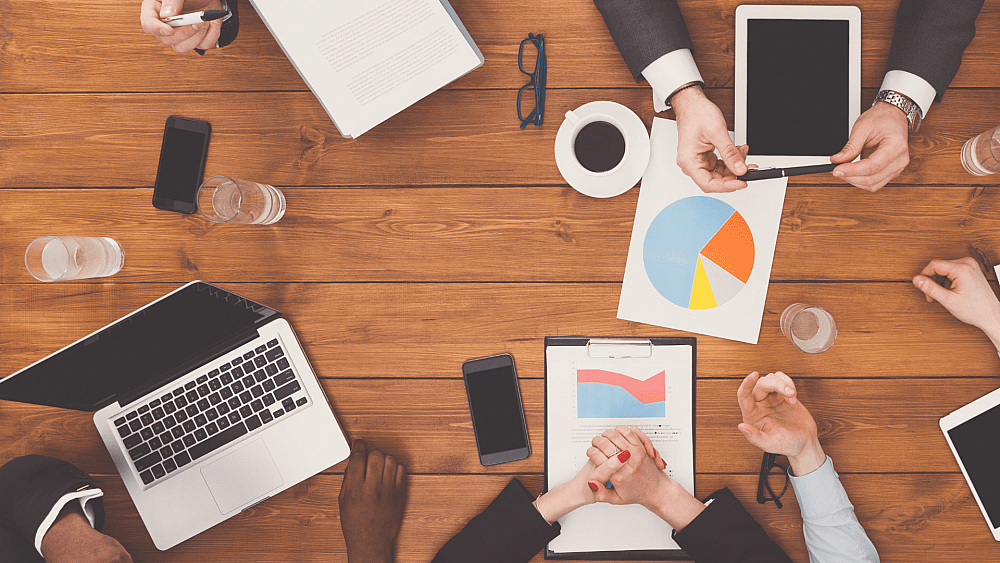 Like it or not, ready or not, English is the global language of business. Globalization in business is widespread both in market globalization and production globalization. More importantly, more and more multinational companies are mandating English as the common corporate language—Airbus, Daimler-Chrysler, Fast Retailing, Nokia, Renault, Samsung, SAP, Technicolor, and Microsoft in Beijing, to name a few.
Listen to this blog post:
This corporate strategy of adopting a global language policy has also increased the demand for a specialized English teacher: The Business English Teacher. Believe it or not, a Business English teacher does not need to be an expert businessman or businesswoman. Most of the language needed for business interactions is the same as day-to-day communication: agreeing and disagreeing, making arrangements, writing letters and reports, etc.
The main difference is that it requires a higher level of formality and politeness. Having said that, teaching a room full of suited-up business moguls is certainly different than teaching a room full of toddlers, though there can be disagreement as to which is more difficult. In any case, to impress the business managers and executives, an English teacher must take a more formal approach to their craft. Here are five tips on how to impress business clients as a Business English teacher.
1. Dress to impress!
You only get one shot at a first impression, and first impressions mean a lot in the business world. The way you dress in the office or for the Business English class indicates your professionalism and respect for your clients and the company that hired you.
Take our 50-hour teaching business English course starting at only $175. 
2. Be professional.
Although being late is unacceptable for a teacher in any setting, it is particularly important to be on time in a business setting. Being on time also shows respect for your clients and their valuable time. Most in-company Business English clients would be taking your course on what is effectively their own time (either before work or after work) on top of an 8-hour workday. Displaying professionalism can be achieved in many other aspects of your job as well. Here  are a few examples:
Have "Business English Trainer/ Consultant" business cards made and distribute them to clients for contact in the case that they cannot attend a lesson.
Ensure all teaching materials and resources look professional. While the cut, paste, and photocopy method might be easier, it doesn't quite meet business people's expectations
Use more professional terminology, for example, use 'activities' rather than 'games'.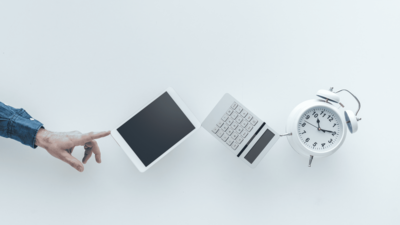 3. Needs Analysis.
One of the first dilemmas that in-company Business English teachers face is that classes can consist of students from different departments and at a different level in the company hierarchy. If class participants come to form different company departments the group will likely have mixed needs and there may even be conflicting views among different stakeholders.
It is important to receive a list of clearly defined needs and objectives from the hiring manager to know exactly what measure of success they are looking for. In addition to the directives provided by the hiring manager, distribute a needs analysis to each student before the course commences. Design a syllabus that meets the goals set out by the hiring manager and addresses the needs of the students as analyzed from the needs analysis data. 
4. Provide a course success report.
The business world is driven by numbers: progress reports, data analysis, statistics, and graphs. For an English teacher to show value in a world driven by numbers, he or she must be ready to deliver data that business managers and executives understand and value. Setting up the course with the intention of displaying numerical data of course success will ensure client satisfaction and greater job security.
Here are some ideas on how to quantify the course success:
Keep records of attendance throughout the course and if possible, annotate the reason for absence (work-related or personal).
Pre-Course Level test and End-of-Course Achievement test. Design a graded level test, which addresses the skills and language abilities related to the skills and abilities needed as determined by the needs analysis data and the objectives set out by the hiring manager. Keep in mind that in a Business setting there is usually a high degree of emphasis on speaking and listening skills as well as reading and writing, so make sure that your level test is not just a written test. Distribute the graded level test before the course commences. Then utilize the same graded level test as an achievement test at the end of the course. This data will clearly show each student's progress as a result of the course, as well as the group's overall progress and English skills improvement.  
Distribute regular progress tests, even if they are a short 10-minute quiz at the start of each lesson. This data will help you gauge student comprehension, retention and overall progress throughout the course. You can use this data to show how you addressed weaknesses throughout the course to improve results at the end of the course.
Analyze the data and show trends. Use graphs and visuals. Was there a high level of absenteeism for certain students compared to others, and how did that relate to their overall progress in the course? Was there more variation in language ability at the start of the course compared to the end of the course? If this was the case, this data would indicate that the students who had a lower language ability at the start of the course benefitted more and all students have an approximately equal language ability on the target skills and measures of success at the end of the course. If however, the variation in language ability was the same at the start of the course as it was at the beginning of the course, but with a greater overall average, that would indicate that all students gained approximately equal benefit from the course and that those who were weaker at the start of the course are still weaker at the end of the course, even though they have improved their language level. Of course, all this data can be better displayed in graph form. The benefit of analyzing the data in such detail is that the teacher can then make supported recommendations to the company on how to conduct future in-company language learning. 
5. Distribute a course evaluation at the end of the course.
The course evaluation can provide important feedback both for the teacher and the company regarding course success. In addition to statistical data, one of the best forms of marketing is testimonial data. Highlight what the students thought went well and draw attention to areas that the students thought could be improved to show your employer your willingness to improve and display transparency - both qualities valued in good business models.
But relax!
As you can see all the recommendations listed in this article are related to the presentation. You have done the TEFL courses, you have teaching experience and you have studied English for many years! You already know how to teach English! You just need to be able to show the statisticians and the numbers guys just how good you are at it!
Apply now & get certified to teach english abroad!
Speak with an ITTT advisor today to put together your personal plan for teaching English abroad!
Send us an email or call us toll-free at 1-800-490-0531 to speak with an ITTT advisor today.
Related Articles: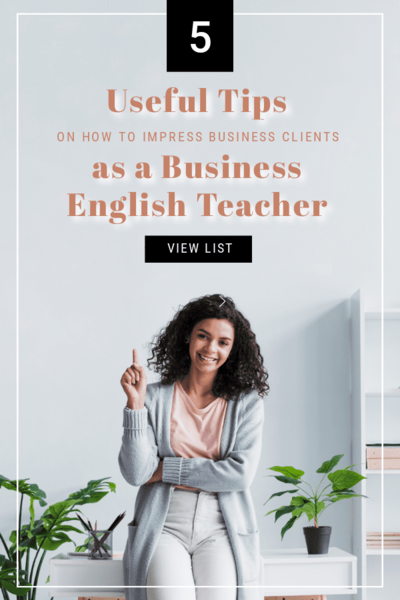 ---
---