How to Get a Teaching Job in China as a Non-Native English Speaker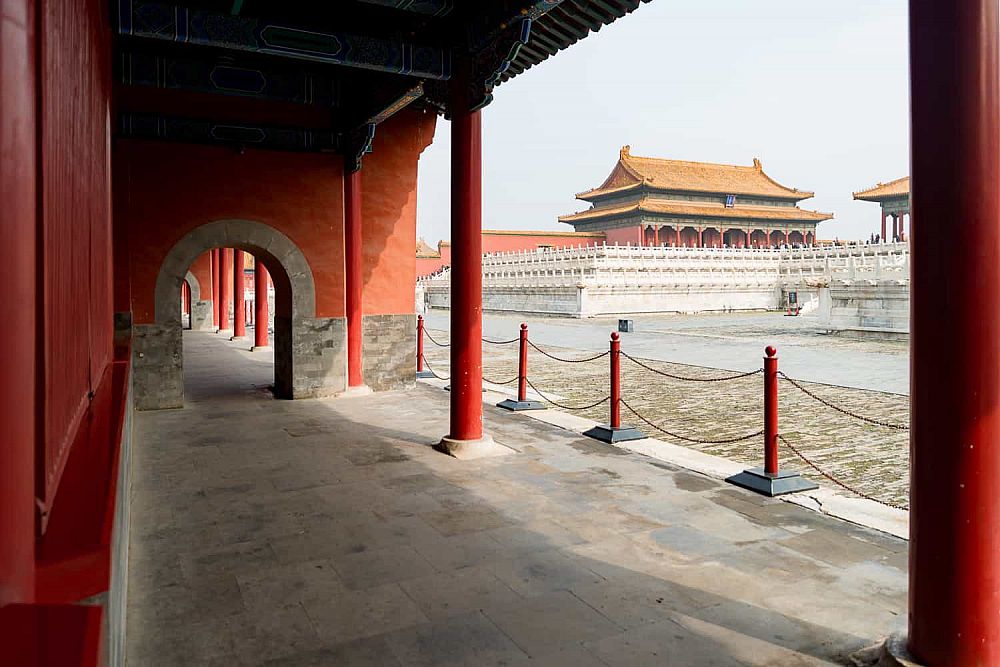 The prospect of working in a foreign country can be an exciting experience for any person seeking a change a pace. Every country has a unique adventure to offer, and many times we ask ourselves, "Which is the right place for me?". Here, we are going to discuss on how to gain access to the bountiful opportunities China has to offer for English language educators. Despite some strict governmental policies China has in place, the English language labor market is open to native and non-native speakers. Before you can embark on your new and exciting journey to China, there are some steps we must follow before we are eligible to work there as a non-native English speaker.
Take an in-class TEFL course in China at one of our exciting Chinese training centers! 
STEP 1: Acquiring necessary documents and certifications.
 Having the proper documentation is vital to becoming eligible to work in China. The documents consist of the following:
Bachelor's degree
TEFL/TESOL Certificate 120 hours (minimum)
Medical Check (only when you have acquired the job)
A criminal background check (only when you have acquired the job)
Passport
CV/resumé
Reference letter(s)
One thing we must keep in mind is that we must invest in ourselves to progress and move forward. Going to China to work is an investment of time and money that will provide a great return soon. The TEFL/TESOL certificate is of the utmost importance when applying for an English teaching job, not only in China but every foreign country you seek to work in. Feel free to browse the website and speak to one of the representatives to see how you can acquire the certification.  Also read: Top 10 Cities in China for Teaching English Abroad
STEP 2: Job procurement.
 If you have successfully acquired the necessary documentation, congratulations are in order! You're ready to move onto your job search. Now, there is good news! Most, if not all TEFL/TESOL certification institutes have access to online job boards. They can assist in your job hunt, and guide you towards attaining a job that's right for you. However, there are alternatives and I'm going to show you how to acquire a job through a recruiting agency.
Make a Linkedin profile. Make sure to take your time and create a solid profile.
Create a Skype account for your future interviews.
Go to the search icon and type of English teaching jobs in China. A multitude of job postings will pop up, and most of them will say a native English speaker. Ignore that and do the following step.
Send a direct message or email to the recruiter saying the following:
"Hi, my name is… I just saw your job post about (reference job post), and I have a few questions. I was wondering if we could schedule a video call and talk them out. Thank you for your time, and I hope to hear from you soon. Best regards, (your name)." Initial contact is vital when seeking a job. This will allow you an opportunity for recruiters to see and hear what you have to offer. If they see your potential, they will set up interviews according to your profile.
Interviews are fairly easy and quick. The recruiter will set everything up and tell you what time to be available. Something important to keep in mind is that if you live in western countries, you most likely will do the interviews during the middle of the night, because of the time difference. Interviews can be anywhere from 10 to 30 minutes. Most schools will let you or your recruiter know immediately if you're the right fit for their institute and will send over their offer or contract as soon as possible for you to review.

Congratulations! You have received a job offer. Now it's time for you to evaluate which one is best for you. *Disclaimer: Do not accept any offer that does not provide or sponsor a work visa. Due to China's strict immigration policies, it is not recommended. This can carry heavy fines and legal repercussions that no one wants to deal with. No school can provide "protection" for teachers working under a visa that's not a work visa.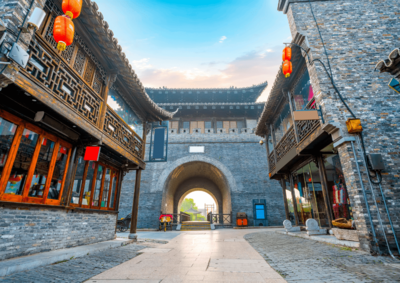 STEP 3: Work permit and visa.
 So now that you have a job offer, it's time to begin the legal process to acquire a work permit and visa. Thankfully, you will have your recruiter guiding you along the way. This a lengthy and bureaucratic process. So, if you're currently working, do not quit your job just yet. This whole process can take anywhere from 2-3 months if everything goes smoothly. 1. Legalization/Notarization of the documents:You will need to notarize the following documents with the Chinese embassy before applying for your work permit: bachelor's degree, criminal background check, and the TEFL/TESOL certificate. Contact your local Chinese embassy to see what local government notarization you will need before taking them to the embassy. The notarization of the documents does have a cost, so consider that. For the notarization of the TEFL/TESOL certificate, contact the institute where you acquired the certificate, or contact your recruiter. Usually, the recruiter has access to resources with which they can assist in the process.
Work permit:Once you have legalized all the necessary documents, you can send them over to your recruiter as PDF files. They will work with the school and apply for your permit. The approval can take anywhere from 2-4 weeks.

Visa:Now that your permit has been approved, you can go to the Chinese embassy with your work permit and all the documents previously mentioned and apply for your work visa. You can download the visa application on the Chinese embassy's web page. This normally takes about 4 days to process. Also read: Step-By-Step Guide to Legally Teaching English in China
STEP 4: In China.
 You have made it to China! Sorry to say we still have a few more things to do before being able to work in China. Do not worry, your employer will take charge and help you complete these final steps.1. Police RegistrationGo to the nearest police station and register your arrival with the local police as soon as possible.
Medical CheckYou will have to go to a hospital in China to get a full medical check. This can be a bit pricey. The price can range anywhere from 450 yuan to 650 yuan.

Go to the immigration office with your police registration, Chinese medical form, and passport and apply for your residence permit.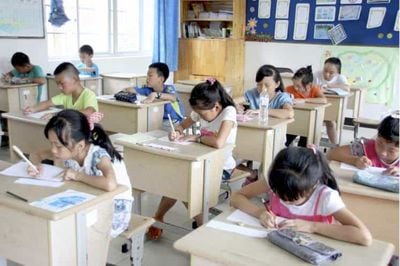 STEP 5: Enjoy!
 Now that you have your residence permit in hand, you're free to enjoy everything China has to offer! This country holds an enormous amount of beauty, culture, and delicious food. You're sure to have a good time. Albeit, getting to China is not as easy as what we would like it to be. My mother once told me, "Everything good in life doesn't come easy." This holds today. Working in a foreign country in search of a better life isn't easy, but it sure is worth it. Nothing compares to the new experiences and personal growth one can achieve by adventuring out to an unfamiliar place. No matter where you choose to work, remember to remain patient and positive. An unimaginable amount of opportunities are out there just waiting for you.
Apply now & get certified to teach english abroad!
Speak with an ITTT advisor today to put together your personal plan for teaching English abroad!
Send us an email or call us toll-free at 1-800-490-0531 to speak with an ITTT advisor today.
Related Articles: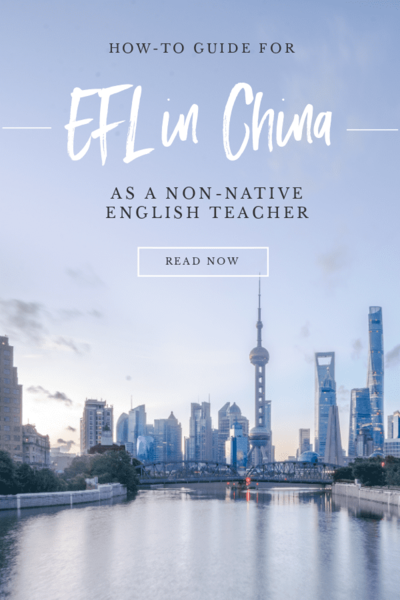 ---
---