Why is English Important in Business?
We now live in the age of globalization where competition and challenges are on the rise. Economies, cultures, technologies and businesses are all part of this worldwide progress. People are demanded not only with a higher level of education, but also with skills. One of the most essential skills that a person should possess is the ability to communicate in English. According to Harvard Business Review, English is now the medium of global business communication. Numerous multinational companies are now using English as the common corporate language to facilitate communication and performance across business endeavors.
This post was written by our TEFL certification graduate Conrado G.
So, the question is how can non-native English-speaking professionals keep up with globalization?
This is where Business English comes into play. Also known as English for Specific Purposes (ESP), it focuses on the English language skills necessary to communicate in an increasingly global environment. Consequently, Business English courses need to be carefully planned. As stated by Communicaid Language Training, the students should initially have their needs and objectives, as well as their language level, analyzed before the specific training program commences.
Also read: 7 Great Resources for Teaching Business English
So how do students learn from Business English courses?
Some Business English language centers offer two kinds of teaching structures: The Assist Learning and the Material-Based Learning. In Assist Learning, the teacher helps the student in a work-related concern. For instance, the student has to reply to an email from a client in English. The teacher assists by checking the grammar and punctuation to make sure the message looks professional. Another example is the student prepares for a presentation in English for the first time. The teacher practices the presentation with the student, checks the slides and gives some advice to deliver it effectively. Normally, there are no materials needed for this type of lesson and the teacher carries on the student's request for the duration of the class.
Conversely, in Material-Based Learning, the teacher uses training materials for the lesson. This involves soft skills communication development such as grammar and vocabulary, and business-centered skills such as formal and informal email writing, making presentations, telephoning skills, teleconferencing, participating actively in meetings, job interviews and attending business trips. Moreover, these skills encompass different industries such as finance, tourism, information technology and manufacturing.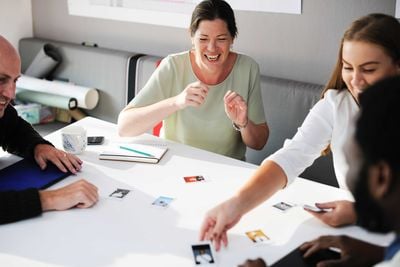 Disadvantages when teaching Business English
Business English training has been very useful for both professionals and students who want to improve their communication skills to be more competitive in the business world. The objective of the training focuses not only on the Business English communication skills that the students will acquire, but also to enhance their personality, leadership skills, confidence, and understanding of diversity in a professional perspective.
While there are a lot of advantages from it, there are also some drawbacks that teachers may face during the class. Since most of the students are professionals, they are often preoccupied with work. The quality of the lesson might be compromised and the duration of the class is reduced. The schedule of the students also depends on their availability, so progress monitoring is going to be a challenge.
Also read: Top 5 Tips: How to Learn a New Language When Teaching English Abroad
While the knowledge of business is useful, it is definitely not a prerequisite to teaching English to business people.
Being a Business English teacher is both challenging and rewarding. It may come across as an intimidating subject to teach but just because it focuses on business does not mean that a teacher needs to have a degree or experience in the field. As what ITTT mentioned in one of its modules, while the knowledge of business is useful, it is definitely not a prerequisite to teaching English to business people. It is more like tailoring general English skills into the needs and requirements of the students. So, is English important to business? Definitely. Having a good set of English skills is your license to business success.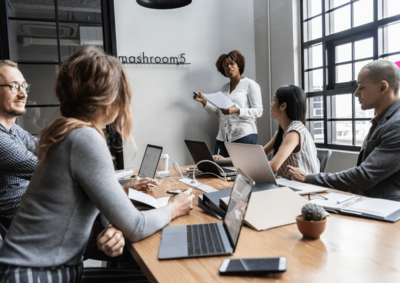 Are you ready to teach English abroad?
Apply now & get certified to teach english abroad!
Speak with an ITTT advisor today to put together your personal plan for teaching English abroad.
Send us an email or call us toll-free at 1-800-490-0531 to speak with an ITTT advisor today.
Related Articles:
Listen to this blog post
---
---