How to Adjust Your Teaching to the Needs of the Beginner Students
As the term beginner students refers to the level of students knowledge, I have decided to focus on beginner level in different age groups. Therefore, this essay will be divided into teaching beginner young students and beginner adults. My definition of a beginner student is the following: regardless of age, this is a learner with very little or no previous knowledge of the English language. However, there are certain things we should aim to know about every age group:
Table of Contents
Teaching beginner young students
Group 1 – beginners ages 5-9
Group 2 – beginners ages 9-13
Teaching adult beginner learners
Are you ready to teach abroad?
What are the likes and dislikes of this particular age group?
What is their purpose (if they even have one) for learning the English language?
How to appear approachable to them in order to deliver the best results?
This post was written by our TEFL certification graduate Aleksandra Đ.
Teaching beginner young students
As young students can be divided into two groups – learners ages 5-9 and learners ages 9-13, I would like to further divide this particular section, as the approach, advantages, possible problems, and activities can differ.
Group 1 – beginners ages 5-9
You do not need much teaching experience to assume what young students enjoy, simply think of yourself when you were a child. This age group enjoys a lot of movement, singing, being loud, playing a lot of games, arts, and crafts. Children of this age dislike being static for long periods of time. Therefore, our activities should be made in accordance with their likes and dislikes.
Also Read: Awesome Insights into Teaching Italian Beginner Students
The topics we will probably deal with our greetings, family members, numbers, feelings, animals, places in a town, food, the weather, body parts, and household items. Something you can always use is arts and projects – personally, I have found that getting students to work in groups of four or five is a wonderful way of organizing the classroom. Assigning simple tasks, such as designing a house together or dressing paper dolls up tends to allow the students to communicate and develop teamwork as well.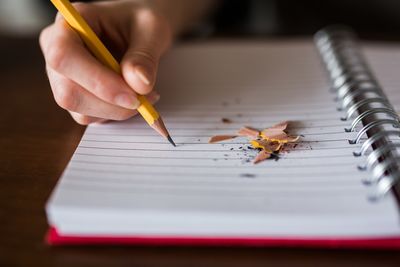 An important thing to remember is that teaching young students tends to put the teacher in the position of a psychologist quite often, and so the teacher may not only be responsible for their language learning but also their growing up – therefore, activities that will develop teamwork is something I would personally use a lot as a teacher.
Also Read: Can TEFL work for non-native English speaking teachers?
The advantages of teaching beginner young students are the following: a lot of creativity is allowed, they are active and usually enjoy working with you and showing off how much they know, they seem to absorb the language quickly. They also come to you as a clean slate – with no previous learning experience or judgment and so they should adapt to your teaching style easily. Some of the disadvantages and problems could be a lack of discipline and difficulties in getting the students to calm down.
Group 2 – beginners ages 9-13
Although the topics you will be dealing with while working with this group are almost the same as when teaching group 1 (ages 5-9), the activities you would do are very different. The likes and dislikes of this age group are different: this is the age when children become self-conscious and so do not enjoy shouting and acting and singing, the way young learners do. They enjoy talking to their peers, music, popular culture, social media and dislike anything they deem embarrassing, such as pretending, impersonating, etc.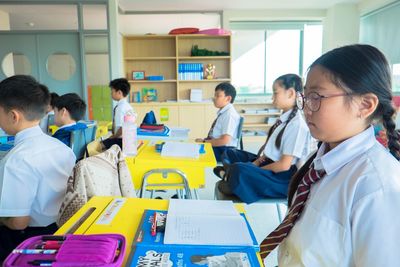 Therefore, you should adopt certain activities to them. For instance, the suitable way to teach this group about feelings (although the vocabulary would be the same as for group 1), would not be to get them to make funny expressions, but rather, to use emoji and have them connect the appropriate emoji to a certain emotion. TPR is always encouraged, although less than with younger learners – at this age you could aim for more pair work and group work that can be done solely with your encouragement, rather than too much guidance, as would be the necessity for group 1.
Also Read: The 3 Most Popular ESL Games That Work in Every Classroom
The biggest advantage of teaching beginner young students ages 9 to 13 for me personally is not having to spend as much energy on movement as you do with group 1. However, possible problems could be higher – students choosing to misbehave because it's "cool", for example. It is also plausible that these students will not have a purpose for learning (unless they enjoy English / American pop culture), so you should do your best to give them one.
Teaching adult beginner learners
Although it seems like teaching adult beginner learners would be easy, this group of learners could even be the most challenging one. Despite the obvious advantage of teaching adults (they have a purpose for learning English and will be focused), they also come with the previous learning experience. It is possible they will not be likely to adapt to your style easily and will also feel rather self-conscious of making mistakes.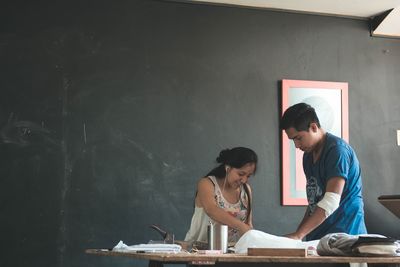 Creating a pleasant and stress-free learning environment and grading your language should take care of this, though. You needn't be too stressed about activities, as, for adult learners, it is highly appropriate to use worksheets, but you should still try to keep them creative.
Another potential issue is creating a balance between topics/materials and your learners' expectations. It is possible they will have a limited amount of time for learning and will want to achieve as much as possible. I believe the best way to teach adults is situational learning as this gives them a sense of fulfilling their purpose – they will be able to use this knowledge in real life.
Also Read: 10 Tips to Help You Enjoy Your TEFL Course
Are you ready to teach abroad?
Finally, what is similar about teaching all beginner learners? You should:
Grade your language – you cannot use expressions such as "discrepancy" or "monolingual" with beginners.
Keep a balance between stronger and weaker students.
Be creative and encourage them.
Make sure they feel like they are achieving their goals.
As teachers, we should try to provide beginner students with the motivation to progress to higher levels.
Apply now & get certified to teach english abroad!
Speak with an ITTT advisor today to put together your personal plan for teaching English abroad!
Send us an email or call us toll-free at 1-800-490-0531 to speak with an ITTT advisor today.
Related Articles:
Listen to this blog post
---
---