4 Tips on How to Teach English Using Music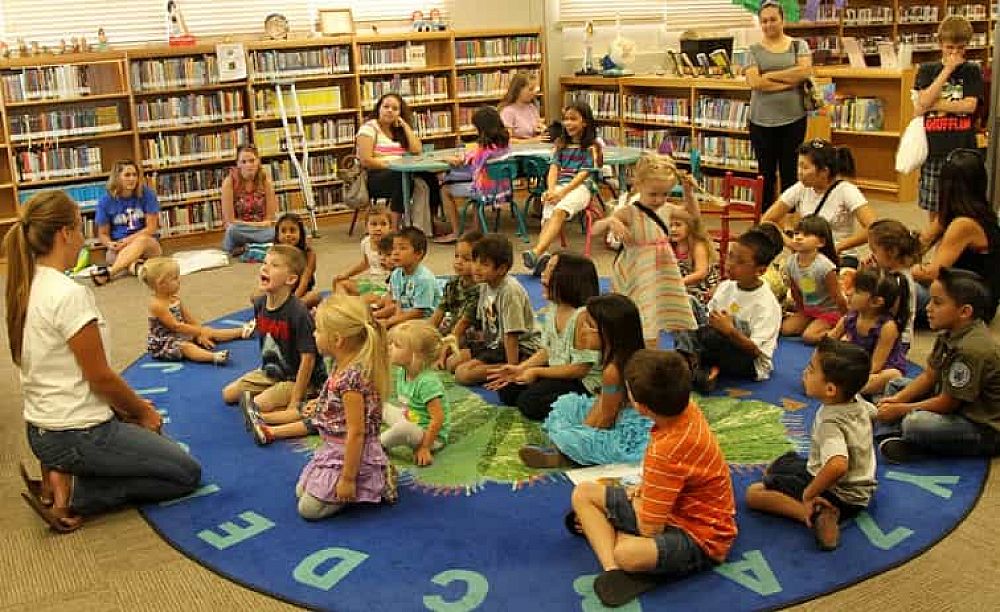 Celebrate the universal language of music with your students. With music, students at all levels work on the basic skills of learning and improving their listening, speaking, reading, and writing skills while having fun! Music improves attitudes toward content and learning, as well as classroom participation. It's also been shown to decrease anxiety and tension on scary topics and increase memory of grammar concepts. The benefits are many, including improved concentration and memory, help to absorb material, inspire creativity, and encourage learning. Music makes learning fun!
Previous Class or Activity
A student's previous class or activity can determine the best song choice. Ask yourself: Is your student coming to class from recess or soccer practice? From a boring class subject? Choose a song to calm or liven up the mood that will create the best environment for learning. Remember to give students time to switch their minds from their native language to English.
Technology in the Classroom
Music can engage and extend cultural understanding. Today's learners, of all ages, function and are comfortable in the world of technology, and whether you teach in the classroom or online, today's technology offers a wide variety of tools to teach music. This is the age of YouTube and most songs and artists can be found on their website. Music videos and audio with streaming lyrics increases student engagement and motivation and establishes a creative environment in which to learn. It also offers mobility in learning. Students can download the song onto their cell phones, tablets, or laptops to extend their learning outside the classroom.
But what if your school does not have all the bells or whistles of advanced technology? Use music from whatever source you have available. If you have a record player or CD player, check with your local library. They often carry music CDs and records. They also have posters and books on music and musical artists to supplement your lesson plan.
Also read: Great Ideas for Teaching Writing Skills in the ESL Classroom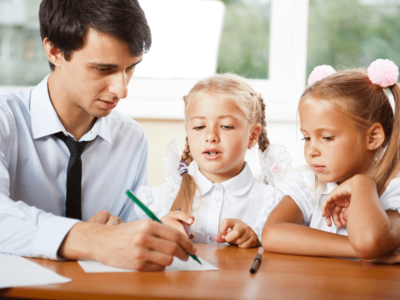 Song Choice
Base your song choice on the age and learning level of your students. For young learners, you will probably want to use songs that are repetitive and easy to understand, as in Old McDonald Had a Farm, where student participation and repetition builds confidence and vocabulary. For teenagers, New York State of Mind by Billy Joel cites several US cities and geographic features and is a great way to discuss American culture and that of New York City culture in particular. We Are the Champions and We Will Rock You by Queen are known worldwide and popular amongst young people and sports fans alike. For intermediate or advanced students, you may want to consider giving students the opportunity to choose the song. Adults are generally more open and may prefer to choose music relevant and interesting to their age group.
Also, keep in mind what may not be acceptable in the culture in which you teach. Songs should be pre-screened for potentially problematic content, such as explicit language, references to violent acts or sex, or inappropriate religious allusions.
Don't forget to sing along! Students love it when teachers join in the fun!
Creating Lesson Plans
Music can improve the students attitudes toward content and learning and increase interest in classroom participation. It has also been shown to decrease anxiety and tension on scary topics.
From the chosen song, make a list of vocabulary and grammar that will build on previous lessons. Print and distribute individual lyric sheets with highlighted vocabulary and grammar to be used.
Listen to the song or watch the video.
Creativity can be introduced by giving students the opportunity to write the next line or discuss what the song means to them. Do they like or dislike the song? Why/why not? How does the song make them feel? Happy/Sad? What does it make them think of?
Listen to this blog post
Are you ready to teach English abroad?
Music is but one tool to teach English, but the rewards are many. It inspires students to interact and build relationships with fellow classmates and their teacher. Celebrate the universal language of music with your students.
Music is the universal language of mankind. - Henry Wadsworth Longfellow
Apply now & get certified to teach english abroad!
Speak with an ITTT advisor today to put together your personal plan for teaching English abroad.
Send us an email or call us toll-free at 1-800-490-0531 to speak with an ITTT advisor today.
Related Articles:
---
---