Five Online Teaching Jobs That Don't Require a Degree
Online English language teaching is one area of the TEFL field that has grown rapidly in recent times and it is only going to become more popular. With this growth comes an increased demand for teachers which is a very positive thing for anyone who doesn't have a full university degree. While some online employers do insist on a degree, the two most important ingredients when applying for online teaching jobs are generally a TEFL/TESOL certification and in some cases being a native English speaker.
For anyone without a degree, the best thing to do is to offer as much else to the employer as possible. As mentioned, a TEFL/TESOL certification is essential (a minimum 120-hour course is usually expected). Other sought after skills include foreign language experience, flexibility and a positive attitude, as well as any level of classroom experience. The following are five well-known online English language teaching companies that take on teachers without a degree:
Cambly
The Cambly platform offers short chat sessions via webcam with students worldwide. The main student body is made up of adults, although it does cater for some younger learners. Cambly employs native English speakers from the USA, Canada, the UK, Australia, New Zealand, and other countries in certain circumstances.
With Cambly you can work as little or as much as you want as you simply login whenever you are free and start making chat calls immediately. Your online time is automatically tracked and you are paid $0.17 USD per minute (which equates to $10.20 USD per hour). Your weekly earnings are paid via PayPal every Monday.
To apply to Cambly you will need a reliable internet connection that can handle video streaming. This is tested by them automatically to ensure it is up to the job. Next you have to record a short video to introduce and sell yourself as a tutor. Finally, you fill out a tutor profile that will be shown to potential students. If this sounds like something you are interested in click here.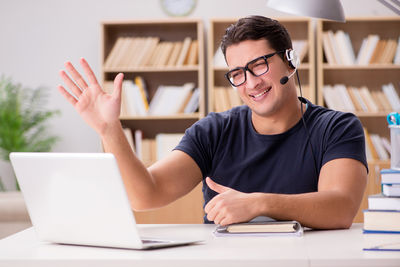 Also read: How to Find a Job as an English Teacher Online
PalFish
This platform is a little different as it is app-based, meaning you need an iOS (Apple) or Android cell phone/tablet to communicate with your students. Through the PalFish app you can teach both one-to-one students and larger groups. It is worth noting that PalFish has no rules regarding the nationality of its teachers and non-native English speakers are more than welcome to apply. Applicants simply need to be a fluent English speaker with good communication skills and plenty of energy. A TEFL/TESOL or CELTA qualification is also necessary.
Your working hours can be as flexible as you want as there are no minimum requirements. You also get to set your own hourly rate without any influence from PalFish. The average rate is between $10 and $18 USD per hour for one-on-one classes. Payment of your earnings is made via Payoneer only, so you will need to set up an account if you don't already have one.
To apply to PalFish you should first download the app here and then follow the instructions. You will need a good photo for your avatar, a self-introduction piece of over 100 words, and a self-introduction video to show off your English pronunciation and proficiency. You will also need to provide your Payoneer details.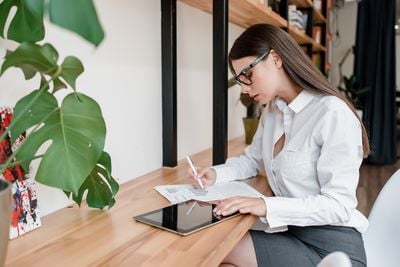 Also read: The Best Apps to Have on Your Phone While Teaching English Abroad
SkimaTalk
SkimaTalk take on native English speakers over 18 years old that have an American, British, Canadian, Australian, New Zealand or Irish accent. Teaching qualifications and experience are not essential, but either or both is always an advantage when applying for any teaching position. Your students could be from anywhere in the world, but are most likely to be adults. A good internet connection is a must, as is commitment, a passion for teaching and a professional approach.
You are free to choose your own working hours and to set your own hourly charges. SkimaTalk takes 20% of whatever price you set for each lesson and the remaining 80% (less any PayPal fees) goes to you. Payments are made to teachers once a month. To join the SkimaTalk platform you can create an account by signing up here. You can then fill out a teacher profile, record a video introduction, and complete a set of simple tests.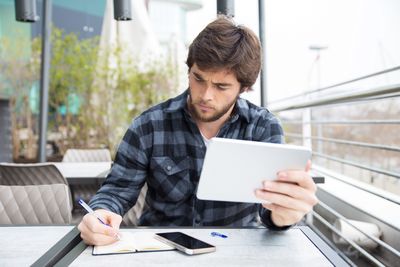 Also read: What it's Like to Teach English Online: An Online Teacher Reveals Her Secrets!
Lingoda
Lingoda is currently the leading online language school in Europe, with over 6,000 students involved in around 7,000 live classes per week. Lessons are provided 24 hours a day in a range of languages, including English, German, French, and Spanish. All the required materials for your lessons are supplied by Lingoda and your classes will generally be in small groups or on a one-to-one basis.
You get to pick which hours suit you best from a list of 24/7 options and the pay is between €7 - €11 euro per hour. All applicants must be native English speakers with a TEFL/TESOL or CELTA certification and 2 years of classroom experience.
To sign up for Lingoda you can fill out an application here or you can send a 1-minute video application to [email protected] which is generally a quicker option.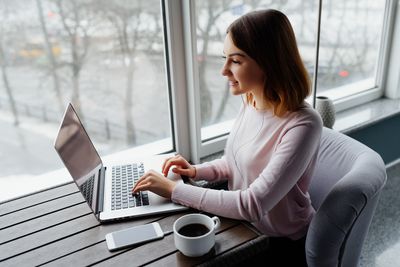 Also read: The Exciting Future of Learning English Online
Open English
Open English is the most successful online English learning platform in Latin America. The platform runs small group and one-to-one lessons around the clock, as well as on-demand services and interactive content. In place of a degree, Open English require a TEFL/TESOL certification and a minimum of one year of teaching experience. A good knowledge of Spanish or Portuguese is also a big advantage. It is worth noting that they typically look for North American English speakers.
Open English require a minimum of 10 hours teaching per week, although the hours are not guaranteed and can vary depending on the time of year. Most lessons are taken during the evenings (USA ET). Hourly rates are up to $15 USD. You can apply for a position here and you might be expected to have an interview or produce a video recording. If successful, you will then undertake training specific to the Open English platform and their preferred teaching methodologies.
Also read: 5 Great Places to Teach English Abroad Without a Degree
Are you ready to teach English online?
Although a degree does provide more options for English teachers who want to work online, there are still plenty of great opportunities available to those who have a TEFL/TESOL certification. Hopefully this list of potential employers will help you get started on your new path as an online English language teacher.
Apply now & get certified to teach english abroad!
Speak with an ITTT advisor today to put together your personal plan for teaching English abroad.
Send us an email or call us toll-free at 1-800-490-0531 to speak with an ITTT advisor today.
Related Articles:
---
---