Early Career Teacher Describes Teaching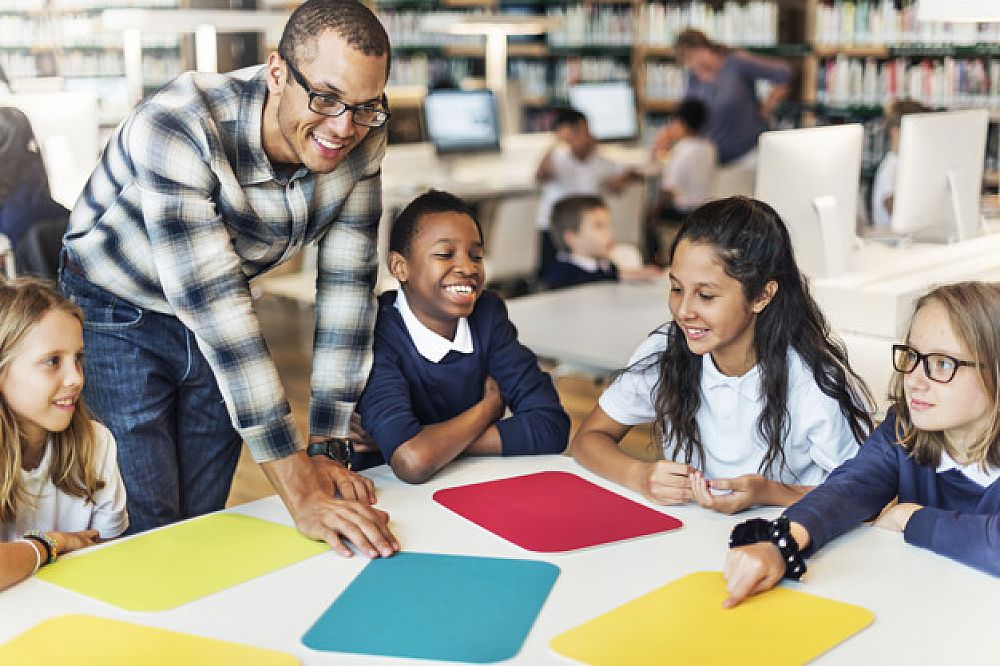 Teaching has been my dream since a very young age! This should be the normal and most common answer when you ask a teacher about his childhood dream job. For me, It was absolutely the opposite. I have never seen myself teaching anybody even my closest friends and relatives! I have always considered myself an introvert. My best friend used to be a book I'm reading! I have never liked crowded places or getting to know new people! Going to a wedding or a party was more like a nightmare to me.
This post was written by our TEFL certification graduate MANEL R. Please note that this blog post might not necessarily represent the beliefs or opinions of ITTT.
A Turning Point
Anyways, all of this has changed when I helped a friend in teaching his class. At that time, I have already lived in China for 3 years and a half, I have finished my master's degree in Anesthesia.
I have always loved English. Since I was a kid, my favorite shows were Oprah Winfrey, Doctor Phil, and Friends. I fell in love with the language and excelled in it at school even though English is the third language in my country and I have started learning it at the age of 13. However, it was never my dream to become an English Teacher.
Everything changed after that one class I took replacing my friend! It took him forever and a day to convince me to teach his class. Eventually, I accepted and I'm so glad that I went. It was awesome! That feeling was indescribable! He laughed at me after that for being so hesitant! I enjoyed the class and made a good rapport with the kids!
From that time on, I got more attached to kids and teaching has transitioned from a petrifying idea and most hated job to a passion and a delight.
I don't know how could a job change a person so drastically! But Being with kids is stress- free! It made me a better person! That's why I would like to do it more professionally!
Also Read: How much is a TEFL course and how do I pay for it?
Teacher Training
I didn't know about the existence of a Certificate that allows people like me who are passionate about teaching English to kids until one day I was browsing the internet and found the ITTT TEFL certificate! At that moment I thought to myself "This will help me make my "new" dream come true!"
Teaching, just like any other job, is not always fun! It has its drawbacks as well! It can be very frustrating sometimes especially with disruptive, troublesome misbehaving kids! It can also be very hard with very young learners aged less than four years old who don't understand a word of what you're saying! I will cite some of the problems I encountered during my teaching.
I can say that problems in a classroom depending on many factors:
Age of your students
Size of your class
Previous Experience of your students.
Also Read: How do I get a job teaching English in China?
The major problems I encountered are:
Disruptive kids
Kids who are not interested in learning the language and are pushed by their parents.
Shy kids
Crying babies who are scared of a foreigner ( This is mostly true for kids under 3 years old)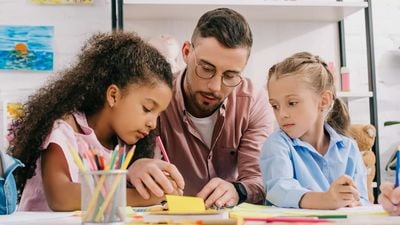 Anticipated Problems
My lesson might not always go the way I want it to but a good teacher should learn how to make his lesson flexible and adapt it to the needs of his students. I have learned that the most important thing no matter how old your students are is to keep them interested in the lesson with amusing and engaging games or activities.
Nowadays, it's very easy to find fun ESL games online. But another problem is that: Not all games work the same way with all the classes! A game might be interesting for some but boring for others! So, you should test the reaction of your students to the game you're planning to play! If it's not working you should probably cancel and change.
Also Read: Can I choose where I teach English abroad?
Personal Teaching Experience
I had the chance to work with kids aged from 3 years old to kids aged 15 years old. When your students are older, it's easier to apply more group or pair activities, conversation, writing, worksheets, reading, role play, etc. But when they are about 3 or 4 years old, that's when I have to double my efforts! First, because kids of that age can't concentrate for a long period. Second, they get bored easily and finally, they have so much energy and can't sit on a chair for long. So, for this group of students, I usually prepare many games and activities, songs and prizes (stickers, lollipops). I try to make it fun and interesting to them to keep them motivated.
Also Read: Are online TEFL courses valid?
It's better to be over-prepared than under-prepared! That's the Golden rule!
Another important thing I've learned from my short experience is that you have to be strict sometimes! Students should know that there are some classroom rules to follow and in case you disobey you will be punished.
My punishment is not extravagant or anything! The goal here is to let them feel guilty and understand that they've made a mistake! Standing for a while is the typical punishment or depriving them of the prize! I also give the disruptive kids tasks to do in the class such as watching the rest of the students and reporting to me who's talking, who's not reading, who are not speaking English! That works actually! Telling them that they won't get a prize works also with most kids! Praising good students makes the naughty ones jealous, which will, in consequence, make them behave. I've learned that getting angry won't work! Even when they drive you crazy! try to keep calm and solve the problem rather than losing your temper! Teaching can be frustrating sometimes but it is the most rewarding thing I've ever done!
Do you want to teach English abroad? Take a TEFL course!
Apply now & get certified to teach english abroad!
Speak with an ITTT advisor today to put together your personal plan for teaching English abroad.
Send us an email or call us toll-free at 1-800-490-0531 to speak with an ITTT advisor today.
Related Articles: