Comparing Two Courses with the TEFL Method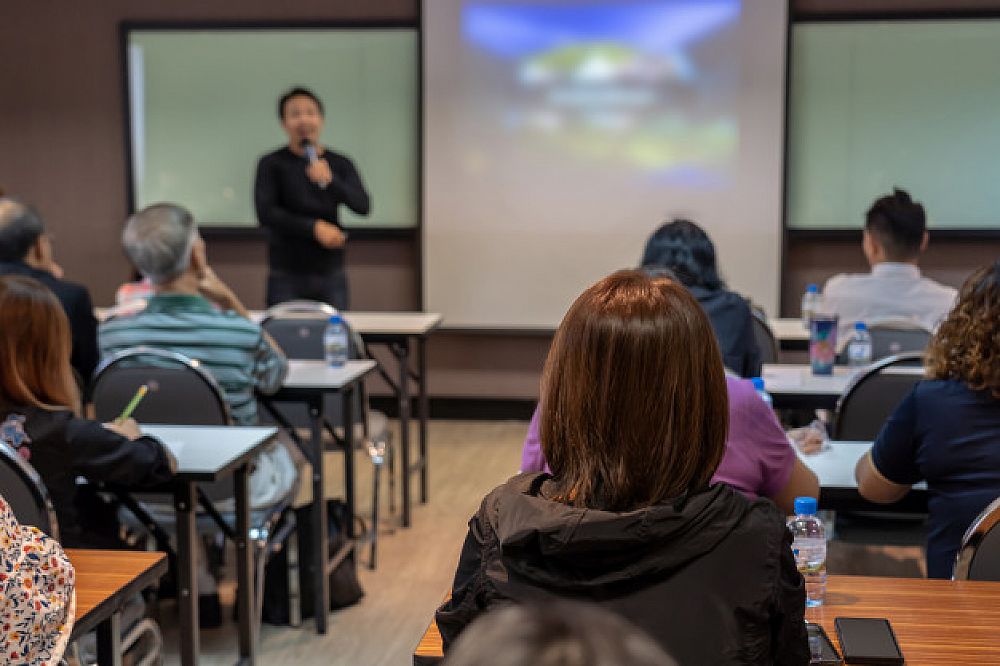 In my extensive and varied teaching career, I have had experience teaching English to a German business group of adults as well as teaching a special stretching course to health-care professionals and athletic trainers. This article compares the Teaching English as a Foreign Language (TEFL) methodology with two courses I either taught in the past or am still actively teaching.
This post was written by our TEFL certification graduate Susan G. Please note that this blog post might not necessarily represent the beliefs or opinions of ITTT.
German Business Students
The very first English class I taught was for a German business group of adults at their company office after work in the evening. My employer was a language school, which also provided their instructors with a coursebook. Having never formally taught an English class before, I generated many of the "mistakes" an unexperienced instructor without TEFL training might make. For one, I stuck almost exclusively to the book and did not have any created or authentic material to make the lessons more interesting. Concerned about not being able to answer a student's question, I tried to answer it anyway even if I was unsure. The classroom was already set up in a horseshoe shape as it doubled as a space for business meetings. This configuration did allow for more eye contact between the students and me. More in line with TEFL, I did go through a short introduction of myself in English and invited others to introduce themselves at the beginning of the first lesson. Contrary to the TEFL approach, I did revert to explaining in German if a language point remained unclear.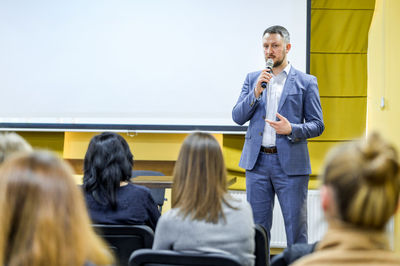 Also Read: Top Reasons to Volunteer Abroad as a Teacher
Professional English
More recently, I have been teaching continuing education seminars in Active Isolated Stretching to massage therapists, physical therapists, and athletic trainers. By chance, these lessons have many attributes of the TEFL method in the following ways.
Rapport
First, I try to establish rapport with the students by telling them a bit about myself and then going around the room having each student say their name and where they are from. If they wish, I invite them to say a few words about why they are taking the course. These introductions give me a good idea of what the students already know and, in particular, what their needs are and what problem areas they want to know more about. I try to set the classroom up in a horseshoe shape so that students can see me and I can see them easily. If there is a board available, I will write down my name, the title of the course, and the website and phone number for more information even if this information is already provided in their handouts.
Also Read: 4 Main Challenges for ESL Students in China
Materials
Since the students expect handouts related to the material – in this case, pictures and descriptions of the stretches we are covering - I hand them out at the beginning of class along with a pre-test for them to fill out while they are waiting for other students to arrive and class to begin. This short multiple-choice test is not graded or turned in, but it provides immediate feedback on what they already know concerning stretching soft tissue. At the end of class another short test with multiple-choice questions and one or two fill-ins, the gap queries are handed out and discussed during the last 10 or 15 minutes of instruction.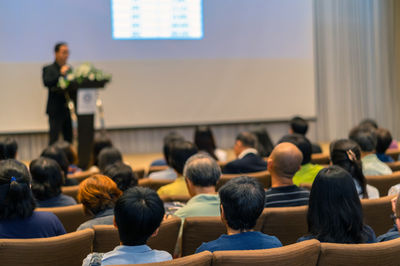 Storytelling
Although the first hour of the lesson is purely in lecture format, I like to tell a short story about how this type of stretching was discovered and developed over 35 years ago by Aaron Mattes. The story also covers many of the points addressed later during the presentation segment and is told to generate interest and motivation to learn more.
Also Read: English as a Global Language
Practice
The remaining class time is mostly a combination of Study and Activate in the form of hands-on practice. First, I demonstrate the technique using one of the students as a model, and then I have the students work together in pairs or a threesome. Contrary to the TEFL Activate phase, I do go around to each group and make corrections and/or demonstrate the technique on as many students as I can so that they can experience kinesthetically what it should feel like.
Do you want to teach English abroad? Take a TEFL course!
In summary, the first example of an English class taught many years ago exemplifies several areas that might have benefited from being exposed to the TEFL approach. The stretching seminar adheres more closely to the TEFL method with Engage, Study and Activate phases and employing visual and kinetic feedback. Nonetheless, providing the students with more opportunities to self-correct and explain what they are doing and why could create a more conducive learning environment. Additionally, projecting pictures of anatomical structures or tacking posters of fascial lines relevant to the subject matter would undoubtedly improve retention of gained knowledge.
Apply now & get certified to teach english abroad!
Speak with an ITTT advisor today to put together your personal plan for teaching English abroad.
Send us an email or call us toll-free at 1-800-490-0531 to speak with an ITTT advisor today.
Related Articles: