The 3 Most Important Parts of Classroom Management for ESL Teachers
Classroom management is one of the most important aspects of teaching and is the key to students' successful learning. Consequently, how to effectively manage and run classroom becomes the central theme and sometimes the biggest concern for English teachers, especially when facing young learners. There are a variety of settings with different scenarios but since I currently teach in Japan, here I would like to focus on the class setting in which all students are Japanese, i.e., of a single nationality who learn English as a foreign language.
This post was written by our TEFL certification graduate Yumiko F.
The classroom environment
The typical size of my classes are four to six people and many of the young learners' classes consist of children of different ages, ranging from the first to sixth graders. Students are usually quite motivated because taking a weekly English lesson often represents their first experience to sit in a private classroom, and they seem to come with expectations that are quite different from what they have with their regular school. As a matter of fact, their faces light up as if they found their paradise, when they see a cute doll house with small furniture pieces and fake colorful fruits and vegetables. This is what I intended in order to provide the environment for children to learn the language in natural settings, but it also comes with the need for measures to maintain the right balance between having fun and effectively learning.
Because of the nature of the small class size, I am often asked to have classes for students who are school classmates, close friends, or brothers and sisters. While it brings great advantages to learn together with their best friends or siblings, some students become overly competitive and try to win all the attentions they usually cannot get outside of the classroom, which can inevitably bring some unwanted dynamics into the whole class. In some cases, they act as if the classroom were merely the extension of their home or playground, to say the least.
Also read: 9 Small Details That Matter When Teaching EFL
Student behavior
Through interactions with different groups of children, I have consistently noticed how eagerly and almost desperately children are wanting to be heard, and I have felt that this is not just because kids are natural attention seekers. In some cases, it appears to be the manifestation of frustration they are having outside of the class. So, I have tried to be a good listener for them, thinking, "if they are holding empty glasses and asking me to fill, why not I just fill them up?" At the same time, I have presented the only one rule to my classroom – Respect. I have felt that Japanese people are familiar with this word in one way: "1. Admire (someone or something) deeply, as a result of their abilities, qualities, or achievements." but not the other way: "2. Have due regard for (someone's feelings, wishes, or rights)." Different languages have different strengths and the second meaning of the word "respect" above is the one I have felt that the Japanese language is not able to express in one word as English can. In fact, the meaning of the word represents the most valuable lesson I learned from spending time in the U.S., and therefore this is the word and concept I wish to extend to Japanese children through personal interaction and English teaching in my classroom.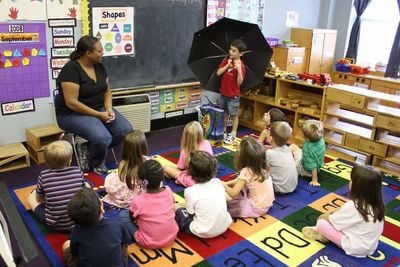 Interestingly, after I introduced the word to one group, children started to use the word autonomously to point others' improper behavior. However, one day I found out that they were shouting the word "respect" just in place of saying, "be quiet". I explained the difference by asking questions such as, "why do we need to wait while someone is speaking?", "how do you feel when someone interrupts you?" Through conversations and discussions like this, I believe they are gradually getting closer to the true essence of the word. Thus, I hope that children learn different languages and cultures through their own experience and discoveries.
The importance of building trust in the classroom
Another rationale for taking the type of approach mentioned above in my classroom is based on my observation that students in Japan are expected to be passive in classroom compared to students in the U.S. In fact, I was so used to having to speak up only when I was pointed that I had difficulty taking part in discussion when I was in the U.S. I had to work hard to develop the skill even after achieving a certain level of language proficiency. Therefore, it is my strong hope that my students gain sound communication skills in my classroom to be assertive while being respectful.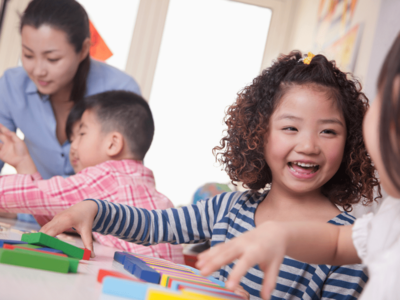 It is crucial to develop mutual trust with students, but the fact remains that we all sit in a room to learn a new language after all. Therefore, during the initial stage when the steady relationship is being formed, it is critical to design lessons that are stimulating and engaging for all students in order to maintain a steady progress in terms of language acquisition. Being a good listener as mentioned above, a teacher can learn about individual students and use the information to design lessons and class activities optimized to each group. Once the steady relationship is formed in the classroom, the speed and the level of achievement as well as the students' interest and motivation are expected to increase dramatically.
Also read: 3 Steps For Dealing With a Student With Challenging Behavior
The sound relationship built on mutual trust will not happen in a day, but I strongly believe that this is the indispensable first step of effective classroom management. For students to develop new skills, they first need to feel relaxed, realizing that they do not fight for attentions in the classroom. To provide the stage for all students to shine, I must first earn their trust and respect as a teacher. And to do so, I always need to strive to be the role model and the person who they can look up to.
Are you ready to teach English abroad?
Apply now & get certified to teach english abroad!
Speak with an ITTT advisor today to put together your personal plan for teaching English abroad!
Send us an email or call us toll-free at 1-800-490-0531 to speak with an ITTT advisor today.
Related Articles:
Listen to this blog post
---
---