Being a Cultural Ambassador in Japan: the Other Side of the EFL Experience
Throughout my scholastic journey, I have been exposed to various foreign languages such as: Spanish, French, Japanese and Chinese. Apart from learning the lexical and grammatical structures of these languages, I was apprised of other cultural elements of the countries that spoke these languages through various materials as well as interacting with natives from these territories. This deep rooted love affair with other cultures, specifically languages, stirred my future aspirations to become a cultural ambassador.
Listen to this blog post:
Fast forward to 2017 - when I applied for the Japanese Exchange Teaching (JET) program in that year, admittedly, my perception of what the job entailed was skewed. I initially thought that I would go to this foreign country that I have studied their language and history and simply teach my native language - English. I simply figured how hard could it be? How interesting it would be to learn more about the culture there, right? Although I was familiar with Japanese culture through watching anime as a child, studying the language and the history at university, my perception of the country was still based on a somewhat narrowed foundation to say the least. In hindsight, I did not pause to think that this experience, which was on the horizon, would unlock a very interesting cultural bartering that is currently my reality.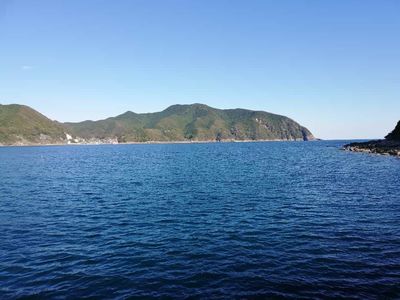 Cultural exchange and classroom teaching
In the classroom, being an Assistant Language Teacher (ALT) extends beyond the mere teaching of the English language as on many occasions, students have numerous enquiries about my country, heritage and even my hairstyles!. Being a cultural ambassador has helped me tremendously in my capacity as an ALT, in that, in my lesson planning process it has afforded me the opportunity to develop a unique formula by injecting aspects of my culture into the activities and games that are associated with my lessons. This combination allows for students to be exposed to my culture while maintaining the educational element of the lessons. The fusion of culture and language teaching is a very effective method as students are usually either apathetic or intimidated or both when learning English. It is quite noticeable, the difference in attitude and the increased level of interest in the English language when students learn about other aspects of my culture other than the typical teaching sessions that only focuses on English grammar.
Also read: Step-By-Step Guide To Legally Teaching English in Japan
Cultural exchange outside of the classroom versus inside of the classroom
Being a cultural ambassador outside of the classroom is not much of a contrast to sharing my culture inside of the classroom. My students are very interested in learning about my native country, a land so unknown to them and intriguing for them. This level of intrigue and interest segues lineally when I interact with Japanese people outside of the classroom. Enquiries about Jamaican food, places and even Usain Bolt! appears to be a common thread with the classroom environment and the general Japanese public.
However, most of the questions that I have been asked inside of the classroom usually revolves around English language - both formal and informal versions. For instance, students and Japanese teachers alike are usually curious about the differences between Standard English and the local vernacular of my native country - Patois or Jamaican Creole and to a small extent, other aspects of my culture induced by videos and photos that I use in some of my lessons. Outside of the classroom, the conversations and questions I encounter are far more wide-ranging and complex – from Jamaican music to superstitious beliefs in my homeland.
Also, my experiences with cultural exchanges outside of the classroom are more unbounded as the conversations are not tethered to any rules or English language grammar points as is the case with classroom interactions. In this type of environment [general public], the cultural exchange experience is more accommodating for me to display my culture in various forms whether by my Afro-Caribbean fashion choices or using more of my Jamaican Creole language.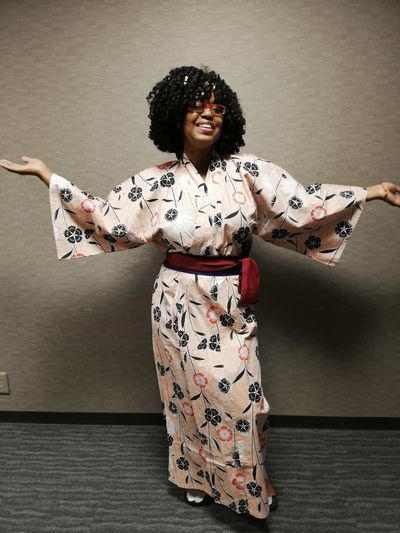 Points to consider as a culture ambassador
The journey of being a cultural representative of one's country is a cornucopian experience overflowing with interesting exchanges about cultural nuances. It also provides a very interesting transformation of one's self and their preconceived notions about foreign cultures. Dovetailing on this feature of being a cultural ambassador, here are some points to consider:
Prior to embarking on a journey to a foreign land, it is important to conduct some research, from reliable sources, on said country. This approach is very effective as it provides useful information about the customs and more crucially the laws which govern that country, so as to avoid any embarrassment or the perception of being culturally insensitive by the natives.
This second point is somewhat similar to the first however, while it is paramount to know the culture before travelling to the country of your choice, it is equally important that the moment you arrive in a foreign country, to realize that you are no longer surrounded by familiarity and will have to learn this new way of life to properly assimilate in your current environment. Thus, it is important to not be culturally averse as this can make you feel isolated in your new environment. It is good to adopt an open-minded approach to the idiosyncrasies of a foreign culture.
Also read: Take an in-class TEFL/TESOL course in Japan.
One of the most crucial points to consider is to know YOUR culture. This may seem like a ridiculous jest, however, being native to a country does not automatically make you an expert on the culture as the processes involved in learning one's culture (socialization) is multidimensional, meaning that not everyone in the same country is exposed to all aspects of that culture. It is therefore prudent to be well informed about aspects of your own culture that you might think you are lacking knowledge. This may be useful as being a cultural ambassador exposes you to a very diverse pool of enquiries and being culturally savvy in these encounters can incentivize more interest in your traditions, beliefs and customs.
Incorporating components of your culture into classroom activities is a very effective way to keep the students engaged in your lessons. Teaching a foreign language can be a tedious process which may become mundane if the lessons are confined only to prescribed teaching materials which may fail to inspire students to make the effort to learn. However, introducing an array of elements from your culture can add diversity to your classroom dynamic and transform the foreign language experience into a refreshing one for the students.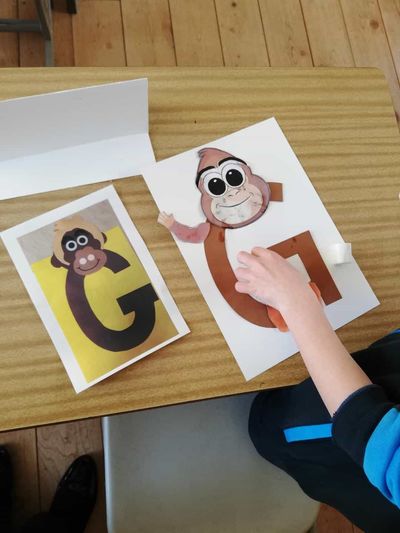 Are you ready to be a cultural ambassador for your country?
Being a cultural ambassador is quite an exhilarating and informative experience. It is an adventure that expands your social and cultural awareness, contributes to your professional and personal growth while forging relationships that transcends physical, geographic boundaries and creating an indelible impact on those around you in your host country.
Apply now & get certified to teach english abroad!
Speak with an ITTT advisor today to put together your personal plan for teaching English abroad!
Send us an email or call us toll-free at 1-800-490-0531 to speak with an ITTT advisor today.
Related Articles:
---
---