6 Must-Have Apps When Living In China
China is a country where you can venture out and explore all it has to offer. The food, the culture, the people and everything else provide an exciting experience for those willing to challenge themselves. This country will allow you to grow in ways you never thought possible. However, some of these challenges can become a bit of an obstacle in our everyday lives.
Don't fret. There are tools that can help us overcome those obstacles and make our stay a pleasant one. In this blog, we will discuss a few apps that can aid in making our day to day journey a little easier.
Start your adventure by taking a 4-week in-class TEFL course in China with ITTT.
WECHAT
WeChat is a messaging app that most, if not all Chinese people use. Even though this app advertises itself as a messaging app, it's functions are endless. It's no exaggeration to say that without this app, you won't be able to get by in China. Here is a list of some of its main functions:
Messaging
o You scan a user's QR code, or type in their username and add them to your contacts. You are able to message, voice note, call, and video call.
Wallet
o This allows you to link your WeChat to your bank card and make use of e-payments anywhere in China.
Payments
o Similar to "wallet", but with far wider accessibility.o You are able to send and receive payments from other users through the messaging option.o Use your own personalized QR payment code to pay with your phone in any store.o Pay your phone and utilities by selecting the indicated icon.o Buy plane and train tickets.o Order a car ride.o Pay bus fare.o Etc.
Translation
o You can access the translation option by selecting "scan". This allows you to take, or select a picture and translate it into your language.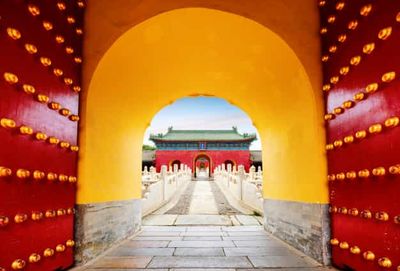 ALIPAY
Alipay is very similar to WeChat's payment options. It offers all the options WeChat has, except for messaging and translation. Some places even have special offers when using Alipay as your payment option. To properly use this app, you will have to link your bank card to reap all of its benefits.
VPN
A VPN is an app that will allow you to bypass China's firewall. China has strict policies when it comes to the internet. For westerners, this app is vital. Without a VPN, you won't be able to access the following sites: Facebook, Twitter, Instagram, Whatsapp, Netflix, YouTube, Google, among many others.
As you can see, we are disconnected from our world without this app. There are many options in the market. The two I would suggest are:
Even though these two carry a membership fee, they are the most reliable. China is constantly updating their firewall, so it's best to have a safe and reliable service.
TAOBAO
Taobao is China's version of EBay or Amazon. Even though the app is in Chinese, you are able to search for any products in English. The layout is simple to use. With a little help from a Chinese friend or colleague to setup your mailing address, and you're good to go. You can track the package at all times, until it reaches your front door. It's a quick and easy way to buy things you don't normally find at your local stores.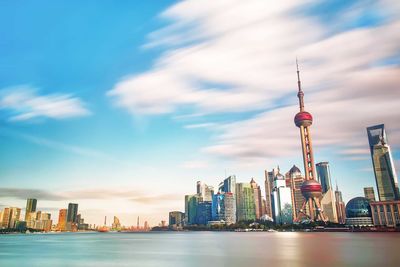 GOOGLE TRANSLATE
The Google translate app is a great tool to get you out of a confusing situation. Luckily this app can function without a VPN. It can help facilitate a small conversation with the locals. It's great when you want to order food, get a taxi or just ask for directions.
DUOLINGO
There are many language apps available. However, Duolingo is a free app that helps you learn a new language in a fun and easy way. It only requires 5 to 10 minutes of your time each day. It tracks your progress and sends you reminders to keep going. This doesn't mean you're going to be fluent, but it does help you brush up in the language. It will facilitate your communication with the local community.
Other Useful Apps
There are many apps that are region based. An example can be an app that provides the bus routes for a city. These region focused apps are usually made by the Chinese government or a government sponsored business.
Now that you know what tools are available, venturing into the unknown is not so scary. With these apps, we will always have a piece of our home comfort in our pockets. Staying connected, even across the world, is a great way to share our experiences with others. Hopefully, that will inspire them to take the same step into something new.
Are you ready to teach English in China?
Apply now & get certified to teach english abroad!
Speak with an ITTT advisor today to put together your personal plan for teaching English abroad!
Send us an email or call us toll-free at 1-800-490-0531 to speak with an ITTT advisor today.
Related Articles: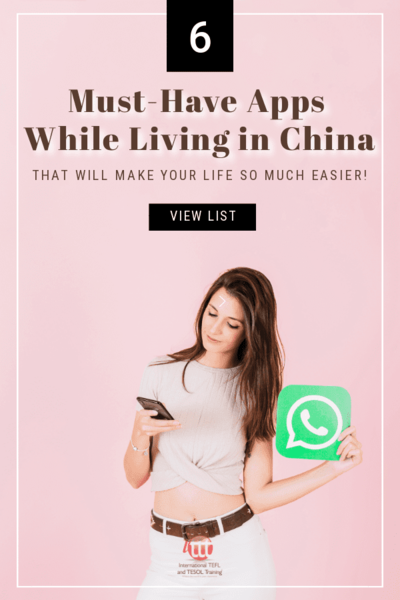 ---
---