5 Reasons Why You Should Consider Russia for Teaching English Abroad
Known throughout the world for its literary giants, such as Tolstoy, Dostoevsky, and Chekhov, and its musical geniuses that include Tchaikovsky, Stravinsky, and Shostakovich, Russia's unrivaled history of the arts is just one reason why it is increasingly popular with visitors from all over the globe. From the vast and rugged beauty of its eastern regions to the bustling cosmopolitan cities in the west, the Russian Federation offers a seemingly endless array of unique attractions to explore.
Russia's emergence as a major tourist destination is mirrored by its growing attraction among TEFL qualified teachers who are looking to experience a country that is steeped in history and culture but is still a little off the beaten track. If you are looking for a great adventure, take a look at these 5 reasons why you should consider Russia as your destination for teaching English abroad.
Also read: The 10 Best Destinations for Teaching English Abroad in 2018
1. Russia has a huge job market for foreign English teachers
With a population approaching 150 million and a growing economy that is largely dependent on cross-border trade, it is unsurprising that Russia has one of the largest markets for foreign English teachers anywhere in the world. The demand for teachers in many major cities is so high that employers across much of the country hire year-round. This is great news for teachers who don't want to wait around for the specific hiring seasons of September or January that apply in many other European countries. Whatever time of year you are ready to start work, you will find suitable positions available in amazing cities such as Moscow and St. Petersburg.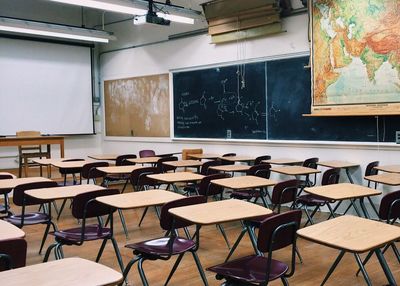 Also read: Top 10 Cities in Europe with the Highest Demand for English Language Teachers
2. Employers don't insist on a college degree
Another major benefit of the huge demand for foreign teachers in Russia is that employers cannot afford to be too restrictive in the requirements they expect from their job applicants. If you do not have a college degree or have yet to complete one, you will still find plenty of good opportunities available. Private language schools and other institutes across the country are more than happy to employ TEFL qualified teachers regardless of their academic background. If you do happen to have a degree and/or extensive classroom experience, then you will be able to take your pick of the jobs in your chosen destination.
Also read: 5 Great Places to Teach English Abroad Without a Degree
3. Work visas are not hard to obtain
Unlike many other European countries where obtaining a visa to work legally as an EFL teacher can be difficult, time-consuming, and incredibly frustrating, Russia is happy to issue them to many foreign citizens. It is standard practice for language schools to sponsor work visas for their teachers, including those from outside of the European Union. In contrast to countries such as Spain and Italy, US passport holders should have little problem finding a reputable employer who will help them secure a full work visa for the duration of their stay in Russia.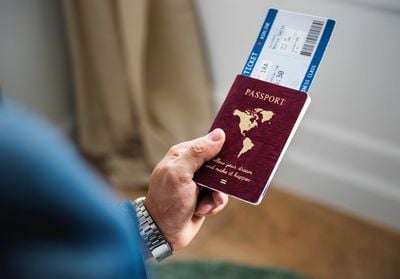 4. Employers routinely hire teachers in advance
The hiring process for English language teaching jobs generally falls into two categories; countries where you need to look for a job from within the actual country and those where you can arrange a job before leaving home. Russia typically falls into the second category as most employers will advertise online and/or through recruitment agencies and then conduct interviews via phone or Skype. Russia is actually one of the few countries in Europe where this is the most common method of recruitment making it an ideal destination for anyone who is unused to foreign travel or doesn't have the time or money to head overseas without a job lined up. Before departure, you will already know the full details regarding your school, salary, vacation time, and the area where you will be living. Some teaching jobs may even include paid airfare and free/subsidized housing.
Also read: Top TEFL Countries That Hire Teachers in Advance
5. Russia is a land of adventure
In comparison to most of Western Europe, Russia is relatively off the radar to the majority of foreign teachers which makes it an ideal destination for anyone looking for excitement and adventure. The vast size of the world's largest country ensures there is an endless range of experiences to enjoy and countless places to visit. Even if you only explore the major cities in the west of the country, you will have a huge choice of cultural, historical, and architectural delights at your fingertips. The vibrant and varied nightlife of Moscow and St. Petersburg will also add to the adventure that is teaching English in Russia.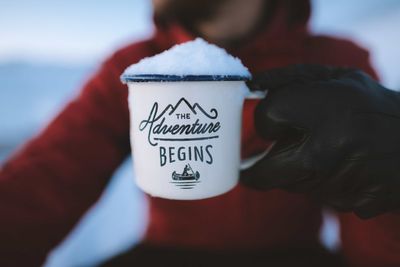 Listen to this blog post
Are you ready to teach English in Russia?
Get started and take our 4-week in-class TEFL certification course in Moscow, and find out more about living and working in Russia in our country guide.
Apply now & get certified to teach english abroad!
Speak with an ITTT advisor today to put together your personal plan for teaching English abroad.
Send us an email or call us toll-free at 1-800-490-0531 to speak with an ITTT advisor today.
Related Articles:
---
---