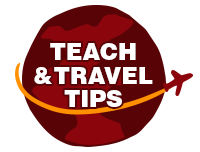 TEFL Jobs in Italy can be found country wide, from Milan to Naples, Rome to Venice.
View samples of TEFL jobs in Italy here to gain an overall pictures of requirements and conditions for teaching in Italy. Each posting has school contact details and these can be used to contact schools directly. Forward your resume/CV with a cover letter and a picture. Visit Teaching English in Italy for further specifics about TEFL jobs in Italy.
Always consult TEFL job web sites for up-to-date postings, seek sources of school contact details via online directories. Adopt a pro-active position and to find TEFL jobs in Italy. Visit TEFL Courses in Italy for World-class TEFL certification in Italy.