Check out our Special
Offer for this
course!
Make a deposit payment to secure your place on a course before the end of the month and qualify for a free advanced level online course. You can choose from the 50-hour young learners (CTEYL) or business English (CTBE) certificate courses or the 250-hour online diploma course.
TEFL Surabaya | TEFL Indonesia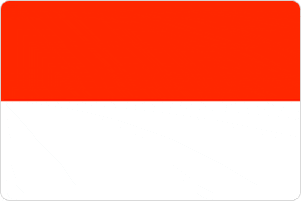 Our TEFL course centre in Indonesia is located in Surabaya, the second largest city on the exotic island of Java. Since 2007, we have certified hundreds of teachers and helped them find employment in Indonesia, Asia and the rest of the world. Being located in the 'Ring of Fire' and in close proximity to world-class beaches, you will find yourself in a tropical paradise while taking your TEFL course with us in Indonesia.
Surabaya provides a wide variety of social and cultural opportunities. It has tasty Indonesian cuisine, great water sport activities, a vibrant nightlife and countless paths and trails for exploring the national parks and volcanoes in the area. The most well-known of these is probably Mt. Bromo, an active volcano that you can walk to the top of and get spectacular views of the lava and magma below. While you are there, you can also visit Welirang, known as 'Sulphur Mountain', and take in its sea of sand and mountain vistas.
Both Surabaya and the neighbouring city of Malang are big business centres that provide a wide choice of entertainment. Nightclubs, cafes, restaurants, theatres and high-end shopping are all there to be found on the busy streets of both cities. Dining out is also a popular pastime in Indonesia. Locals will happily go all the way across town to eat at a small roadside kiosk that comes highly recommended. These kiosks will often feature just one or two specialties that are of the highest quality available.
Accessing other parts of Java is easy from Surabaya, either by train or its well-maintained roads. Air services from Surabaya to other major cities are also readily available. You will not want to miss the beautiful island of Bali, only a 30 minute flight away. This renowned island can also be easily reached by car or bus and a short ferry ride.
If your goal is to live and work within a new and exciting culture, then there is no better place to gain a TEFL certificate than in Surabaya, Indonesia.
TEFL Course in Surabaya
Our TEFL training centre has spacious and comfortable classrooms and all the equipment and resource materials you will require for a successful and effective TEFL certificate program. During your course in Surabaya, accommodation will be in a private room, unless you ask for other arrangements. This will be in an apartment located close to the tefl school, a mere five-minute walk away. All rooms have air conditioning and a private bath and are comfortably furnished and clean.
The course fees listed on our website are inclusive of course-related lessons, materials, teaching practice, assessments, certificates, references, lifetime job assistance and more. We have no hidden costs or extra charges so the prices you see on the site are the prices you will pay.
Getting Started
The first step in enrolling on our TEFL course in Surabaya is to complete a free application. If you are at least 18 years of age and speak English fluently, you are eligible to apply for the course. The application is brief and we will send you a prompt reply. Once approved, you will receive additional information about the course content and schedule, your accommodation options, travel arrangements, as well as payment options and more.
Apply today and you will be on your way to starting an exciting new career as an EFL teacher. However, training in Surabaya doesn't mean you have to stay in Indonesia. If you would like to move on after the course we can help you find a job almost anywhere in the world.
Apply Now!
Want to listen to this page? Click on the video below!
Apply Now!
---
Check out ITTT's Blog Posts
---