Check out our Special
Offer for this
course!
Make a deposit payment to secure your place on a course before the end of the month and qualify for a free advanced level online course. You can choose from the 50-hour young learners (CTEYL) or business English (CTBE) certificate courses or the 250-hour online diploma course.
Location / USA / Salt Lake City Utah / School FAQ
Salt Lake City Utah TEFL Course Faq | TEFL Courses USA
What are my payment options?

Expand

Course deposits must be paid to our administrative center. Credit/debit card payments are the fastest and cheapest way to pay, but we also accept payments via Western Union, PayPal and bank transfer. While there are no deadlines for a deposit, courses can fill up quickly and your seat will only be reserved after the deposit has been paid.

Once you make your deposit, you will receive an email with an info pack that provides detailed information about the course and the Salt Lake City area.

The balance of the course fee must be paid in US dollars directly to the Salt Lake City school. The payment can be made in cash on the first day of the course or via bank transfer at least two weeks before the course start date.

Course fees are all-inclusive so you won't be asked to pay additional costs for course related materials or services. This also includes course moderation, accreditation fees and lifetime job assistance.

What are my accommodation options?

Expand

Once a course deposit has been received we will provide you with a list of available accommodation located within easy reach of the training center. If you have any special requirements regarding accommodation, we will do all we can to help with the arrangements.

What travel documents will I need for the USA?

Expand

If you are travelling to the course from outside of the USA you should contact your nearest American Embassy for the most accurate and current information regarding travel documents for your specific nationality. You should also be able to find the relevant information (application documents, application fees, duration of processing documents) by visiting the embassy's webpage.

What is the course schedule?

Expand

A full course schedule will be provided once your deposit payment has been received. A brief orientation for the course and the first classroom session begins on Wednesday afternoon at 5:30 p.m. Classroom sessions generally run between 5:30 p.m. and 10:00 p.m. with appropriate breaks. Trainees are expected to attend all input sessions included on the schedule.

Is there a dress code?

Expand

There are no specific dress requirements for our classroom sessions, we simply ask that you are mindful of your fellow trainees and respect the fact that the course takes place in a professional educational environment.

What should I bring for course studies?

Expand

All you need to bring to your first session is a pen and notebook for taking notes; all other required resources will be provided. The school also provides free access to the internet so you are welcome to bring along a laptop or other device if you wish.
Apply Now!
---
Check out ITTT's Blog Posts
---
;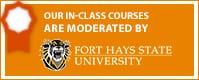 ---
Check out ITTT's Blog Posts
---
;