Check out our Special
Offer for this
course!
Make a deposit payment to secure your place on a course before the end of the month and qualify for a free advanced level online course. You can choose from the 50-hour young learners (CTEYL) or business English (CTBE) certificate courses or the 250-hour online diploma course.
Location / USA / New York City
TEFL New York City | TEFL USA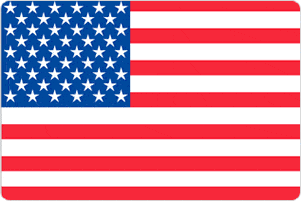 There is no other place quite like new york City and our TEFL course there combines the professionalism of our training staff with the heart pounding excitement of one of the largest metropolitan neighbourhoods on Earth.
New York City's attractions speak for themselves: the Statue of Liberty, the Empire State Building, Rockefeller Center, Times Square, the Chrysler Building, the Brooklyn Bridge, Yankee Stadium, the Metropolitan Museum of Natural History, the list goes on and on and on. If you like the theatre, you will love Broadway. If you are keen on sports, why not visit Madison Square Garden? Whatever you choose, you won't be disappointed.
The city's incredible diversity, rich culture and impeccable style will delight even the biggest sceptics. Our centre is conveniently located in midtown Manhattan, very near transit points such as Grand Central Station, the Port Authority bus terminal and Penn Station. We are also close to Times Square and access to the subway system that connects you to virtually every point in the city. Our facilities afford you a spectacular view of nyc's numerous skyscrapers and the rest of its world-famous cityscape.
TEFL Course in New York City
Our course is based in an immaculately kept historical building in what many consider to be the best area in all of Manhattan; it's safe, convenient and full of entertainment. Our centre has spacious, modern and fully equipped classrooms that are both heated and air conditioned, while your observed teaching sessions will be with authentic EFL students from all over the world. Also, our training staff will be at your side throughout the course and will do all they can to give you the best teacher training money can buy.
Accommodation options include hotels, hostels and a home stay experience with a private room. Costs and options vary so it's best to book your seat on the course early. Once you have done so, you will be able to reserve the accommodation of your choice.
The course fees listed on our website are inclusive of course-related lessons, materials, teaching practice, assessments, certificates, references, lifetime job assistance and more. We have no hidden costs or extra charges so the prices you see on the site are the prices you will pay.
Getting Started*
The first step in enrolling on our TEFL course in New York is to complete a free application. If you are at least 18 years of age and speak English fluently, you are eligible to apply for the course. The application is brief and we will send you a prompt reply. Once approved, you will receive additional information about the course content and schedule, your accommodation options, travel arrangements, as well as payment options and more.
Apply to take our TEFL course in New York City now and soon you could be experiencing life in the Big Apple. However, training in the USA doesn't mean you have to stay and teach there. If you would like to move on after the course we offer lifetime assistance finding jobs and our certificates are recognised worldwide.
About the School
Course Dates
Course Fees
Accommodation
Apply Now!
Want to listen to this page? Click on the video below!
Apply Now!
---
Check out ITTT's Blog Posts
---