Why Teachers Become Important
An essential role of the teacher in the classroom is to build a relationship with his or her students to help them learn the subject being taught. There are many ways to set up a situation in which students can and will learn effectively.
This post was written by our TEFL certification graduate Peter O. Please note that this blog post might not necessarily represent the beliefs or opinions of ITTT.
Teacher's Roles
A teacher must be a leader, a manager, an administrator, an organizer, a designer, and an assessor. Above all, they must be a motivator to give their students a desire to learn, which is vital to mastering new concepts and skills. The teacher must be approachable and have good verbal and written communication skills. They must care about teaching and the learning of their students.
The teacher must set the tone in the classroom to establish an environment conducive to learning. They will be approachable, have a good rapport with the students and create an environment of respect and appropriate behavior. The best way for a teacher to achieve this is to develop a relationship with the students. Having developed a relationship before the lessons begin, the teacher can learn the needs of each student and work at their level.
The teacher will assess the level of their students, be it beginner, elementary, pre-intermediate, intermediate, upper-intermediate or advanced. The teacher can then develop the lessons based on their students' abilities, and take into consideration their social background, customs, language ability, religion, and intellectual development.
From there the teacher can identify the reasons the students are trying to learn English. These will vary greatly and can be for interest, career, travel, school, desire to live or study in an English speaking country or just to communicate with friends, partners or colleagues.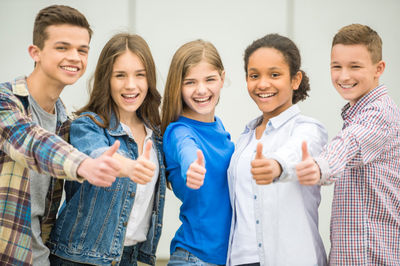 Also Read: 4 Strategies for Building Cultural Awareness in the Madagascan Classroom
Teaching Skills
Teachers must demonstrate knowledge and understanding of the subject matter and related teaching strategies of it. They must be able to design activities, programs, and materials to support the learning process and keep the lessons interesting and relevant to the students. The teacher organizes the lesson content into an effective teaching and learning sequence.
An important skill a teacher must have is to be able to give clear and concise directions to their students so they will understand the activities and find them fun and engaging as well as educational. They must be dedicated, patient, caring and innovative to keep their students stimulated and motivated. The activities and games the teacher uses must be relevant to the subject matter and be interesting enough to inspire the students, involve them all equally and keep them interested and motivated to further their learning.
A teacher must have good communication and listening skills. They will be able to plan their teaching and learning activities to take into account the needs of individual students as well as the group as a whole. The teacher will be able to adapt lessons in coursebooks to suit the needs and levels of their students as well as devise activities of their own. They will set appropriate learning targets for each stage of the course and be able to identify areas each student and the class need help with or are doing well in. They will keep a record of the progress of the class for the design of future lessons and for the information of colleagues who may follow them or fill in for them.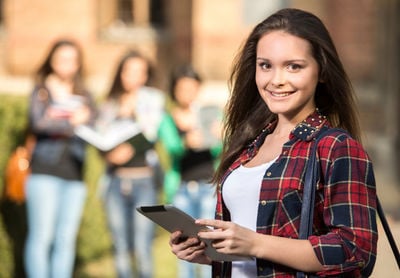 Also Read: What will a TEFL employer ask in an interview?
Lesson Flow
To structure the lessons and give a logical sequence to the content, the teacher will use a lesson plan. This is a working document that forms a record of what has been taught previously, as well as what will be taught in the future. It will give general information of the class, the focus of the lesson, identify any anticipated problems, and solutions to them, and set out the learner and teacher aims. The plan will show what course books will be used and what activities the class will be doing. Plans also show how much time to spend on each sequence, or set of sequences, of the lesson, be it the engage, study or activate stage.
At various stages of the course, a teacher will set tests when the learning targets have been reached. These progress tests will be valuable in identifying the areas that they will need to go over or further develop. A good teacher will be able to correct students without offending them or affecting their motivation and desire to learn. An important aspect of this is to give positive feedback and support to them.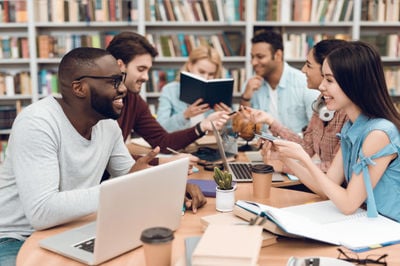 Also Read: The Top 5 TEFL Destinations For Adrenaline Junkies and Adventure Seekers
Feedback
Good correction skills are important and take time and experience to learn. Identifying to the student the difference between what is a mistake and what is wrong is important, as is being aware of cultural sensitivities. The students will then know how they are progressing and what is needed to further develop their learning. This will also give the teacher an understanding of how they are performing as educators. A good teacher will continually self assess, learn how to amend the various resources to improve the lessons and identify areas they need to improve on. As in any field, teachers need to learn from their mistakes as well as successes.
If there are final exams for the course, the teacher will set practice tests that follow the format and structure of the external exams and use these for revision and assessment. A good teacher must be able to work with the students at their level and be as hands-on as practicable. Their role is to show the students what to do, do it with them and then let them do it for themselves. This is the idea of the ESA method taught in this course.
Do you want to teach English abroad? Take a TEFL course today!
The teacher's role is broad and complex. If they focus on relationships, content knowledge, lesson plans and sequence of learning, the teacher can ensure that their students will learn and they will find teaching very rewarding.
Apply now & get certified to teach english abroad!
Speak with an ITTT advisor today to put together your personal plan for teaching English abroad!
Send us an email or call us toll-free at 1-800-490-0531 to speak with an ITTT advisor today.
Related Articles:
---
---