Why Should You Teach English in South Korea?
Two thirds of South Koreans aged 25 to 34 have a college degree and take mandatory English classes. Koreans are obsessed with education to enable the best future for their children and South Korea provides top salary to their teachers and has the highest average reading literacy of the OECD. This makes South Korea the ideal destination for qualified English teachers looking to make a good living while teaching abroad.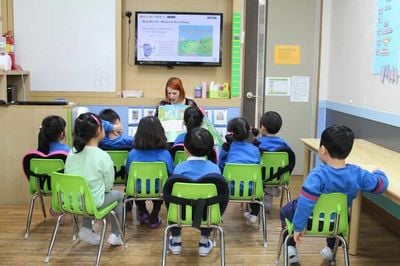 Salaries for foreign English language teachers
English teachers with TEFL certification in Korea can expect to earn between US$1,300 and US$3,000 per month. Salaries vary enormously depending on the educational institution. Public school teachers can expect to earn around 1.5 – 3 million won or US$1,265 – US$2,500 per month. Teachers in universities can make 2.3 – 3.5 million won or US$1,950 to US$2,950 per month while those in international schools would be looking to take home a monthly salary of 1.8 – 2.8 million won or US$1,519 to US$2,363.
Also read: Step-By-Step Guide To Legally Teaching English in South Korea
How much does it cost to live in Korea?
How far exactly will your salary get you in Korea? Most TEFL certified teachers can put away quite a good portion of their salary. Even with a salary of US$1900 per month you can live quite comfortably when teaching in South Korea. So how much should you expect to spend while teaching in Korea?
Rent will cost you around 400,000 won US$337 in the countryside or 750,000 won US$633 in the city and phone and internet costs work out at around 60,000 won / US$50 per month. You can expect to pay around 6,000 won / US$5 for a lunch out and you should budget about 300, 000 won / US$252 for eating out per month. Monthly living costs for teachers in South Korea would be around 1,310,000won or US$1,100 if the school pays for housing.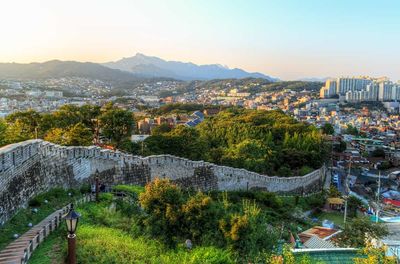 Where to Teach in Korea?
Most foreigners settle in Seoul, the country's capital, or Busan, the second largest city in Korea. However, you can find charming cities all across the peninsula. The number of TEFL certified expatriate English teachers hailing from English-speaking nations has increased from less than 1,000 in 1988 to over 20,000 in 2002, and stood at more than 22,000 in 2010. Adding these numbers to around 30,000 United States military personnel and civilian employees means you can always find foreign friends to hang out with no matter where you are in Korea!
Also read: Teaching English in South Korea and China - Alumni Report by Linda D. | ITTT | TEFL Blog
Korea as a tourist destination
The "Korean Wave" (Hallyu) is overflowing to the West, with K-Pop and K-Dramas being more popular than ever. At the same time, the number of foreign arrivals in South Korea has increased from 87 million in 2010 to over 14 million in 2014. Most tourists travel to the three best known places: Seoul, Busan and Jeju Island.
Even though Korea is quite a small country, it is a country rich with history and culture. The country is divided into 9 provinces: North Chungcheong, South Chungcheong, Gangwon, Gyeonggi, North Gyeongsang, South Gyeongsang, Jeju, North Jeolla and South Jeolla — each of which is more unique than the next! How about visiting the famous royal tombs of the Joseon Dynasty or stop by one of Korea's historic villages of Yangdong or Hahoe? Don't forget about the volcanic island and lava tubes of Jeju!
Also read: 25 Free Things To Do in Seoul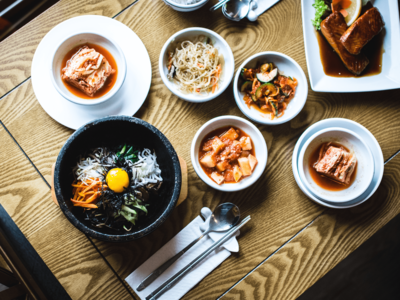 Pamper your palate
Welcome to Kimchiland! I guarantee you will never find a table without kimchi on it! In case you don't know what it's all about, kimchi is a traditional fermented Korean side dish made of vegetables with a variety of seasonings.
Unique to Korea, almost every meal comes with a variety of side dishes (banchan) that accompany rice and the main dishes. Traditionally, Korean dishes are mostly spicy and flavorful with fermented red chili paste (gochujang) and pepper flakes.
Be sure to try the following most popular dishes: Bibimbap, Kimbap, Korean BBQ, tofu stew, raw beef, and don't forget Korea's most popular alcoholic drink: soju — Korean rice schnapps!
Also read: Private or Public Schools in South Korea - Where is it Better to Teach English? | ITTT | TEFL Blog
Listen to this blog post
Get ready to teach English in South Korea today!
Apply now & get certified to teach english abroad!
Speak with an ITTT advisor today to put together your personal plan for teaching English abroad!
Send us an email or call us toll-free at 1-800-490-0531 to speak with an ITTT advisor today.
Related Articles: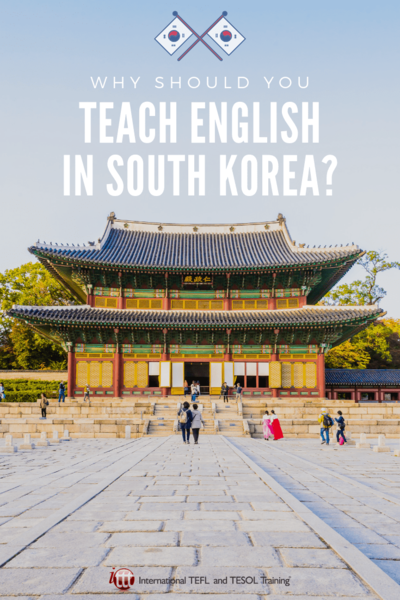 ---
---