Why My Life Experiences Will Make Me an Effective English Teacher
From my heritage of teachers to multicultural experiences, I feel that events in my life have prepared me to be an effective English teacher. Teaching is something I've always enjoyed doing and I have wanted to become a teacher for much of my adult life. Teaching English will be a new experience for me, but I'm at a point where I am ready to take on this exciting chance to not only make a difference in students' lives but to also see new parts of the world.
This post was written by our TEFL certification graduate Joseph Brent W. Please note that this blog post might not necessarily represent the beliefs or opinions of ITTT.
Family Experience
My grandmother was a school teacher and some of my earliest memories are of her reading to and teaching me. She loved learning new things and sharing with me and others. She kept many of her readers from her time as a teacher and I read them over and over. By the time I started kindergarten, I already knew all the letters of the alphabet and could read, which proved a challenge for my kindergarten teacher in finding ways to challenge me beyond the typical lessons.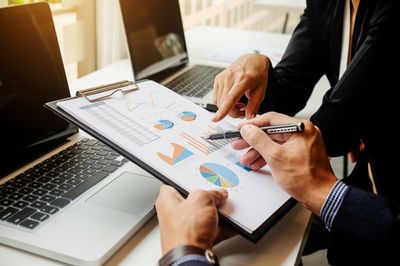 Also Read: How much does a TEFL course cost?
Life-long Teaching
Throughout my life, I have been placed in teaching positions in multiple settings from church to military to business work environments. Each setting was distinct from the other and required various ways of teaching as well as different information to be taught.
Later I joined the military, serving in the Arizona Army National Guard as a motor transport specialist, which is a fancy title for a truck driver. A standing directive from our leaders was that if we weren't actively engaged in the larger mission at hand, we were to conduct classes. They would be impromptu classes on whatever subject we had an interest in teaching. It could be on how to change a tire or how to do basic maintenance checks. It gave many opportunities for teaching and learning.
When I was 22 years old, I left to serve a mission for my church and was sent to Venezuela. Not only was I teaching constantly as a missionary, but I also had to learn Spanish, or Castellano, the language spoken in Venezuela. Most of the people that I spent time with were native Castellano speakers, not able to speak English, putting me in a sink-or-swim scenario. My experience of learning a second language has provided me with empathy for other language students and will also help me empathize with my future students since I understand the challenges, frustrations, and rewards of learning a new language.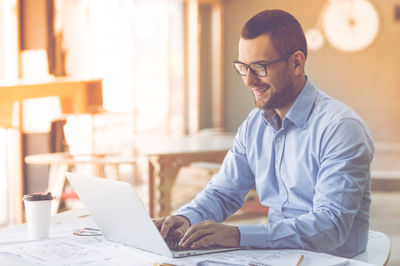 Peer Teaching
As a district manager for a merchandising company in Portland, Oregon, I was responsible for a team of fifteen employees. My team covered the entire state and I was in charge of instructing and evaluating them regularly. Then, as an IT professional, I helped customers to resolve computer issues and felt that explaining and teaching them about their computers was an effective way to prevent any future issues; they usually appreciated the feedback and instruction.
Business Cunsulting
Most recently, I was working in a small technology company as a Training Consultant. I had moved to the training department almost two and a half years earlier from the tech support department, where I helped customers resolve issues they experienced with our proprietary software. I felt that I had learned much and I wanted to help customers learn our software better, having seen the areas where a better understanding was needed. When a position opened in the training department, I applied, was interviewed by multiple co-workers, and was eventually offered the position. Once in the training department, I developed and taught classes on several different software offerings and produced training videos, which we provided online to customers. Feedback from customers and employees who attended my classes was very favorable.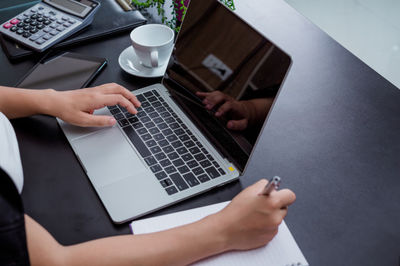 Also Read: Lifestyle vs. Money – 6 of the Best Places to be an English Teacher
Recently, the company was sold and my department eliminated. There was a transition period given for us to seek new employment and, as I looked at my options, I thought about what had made me the happiest with my job. I realized that it was the actual moments of teaching and getting a reaction from the students, where I knew that they had learned something and were excited to learn more, that were the most rewarding.
Do you want to teach English abroad? Take a TEFL course!
All these experiences have prepared me to be a teacher, and the course I've taken has given me tools for teaching English more effectively. Going to Barcelona will be a new experience in a new country and culture. I'm looking forward to completing my TEFL course and then hopefully living and working in Spain. I know there is still much to learn and experience and I'm looking forward to this next step in my life.
Apply now & get certified to teach english abroad!
Speak with an ITTT advisor today to put together your personal plan for teaching English abroad.
Send us an email or call us toll-free at 1-800-490-0531 to speak with an ITTT advisor today.
Related Articles:
---
---