Why it is Helpful to Complete a TEFL Course
This post was written by our TEFL certification graduate Kourtney P. Please note that this blog post might not necessarily represent the beliefs or opinions of ITTT.
Table of Contents
Do you want to teach English abroad? Take a TEFL course!
Experience in India
Some years back I, along with a very good friend of mine, had the honor of working with a ministry in northern India.
During our time there one of my assignments was helping teach English as a second language. The ministry we were working with employed teachers, in both a public and a private school, and we had the opportunity to assist teaching in both of these.
Tutoring
While I had had some prior experience in both teaching and tutoring and had worked in the past with international students, this would be my first time helping to formally teach English as a foreign language.
Teaching Resources
In the school that we were involved in India, there was very little teaching material available to us. We taught classes during the first part of the day and worked on preparing our next day's lessons in the afternoon and evening.
Though I had some experience teaching, I had no experience in producing my material. It proved to be quite a challenge. Somehow we made it through our time there, taught all of our classes, and hopefully, the children learned something that will prove to be helpful for their future.
After that experience, I decided it would be a good idea to get some more training in this area.
Through the TEFL courses at ITTT, I have learned so many things that would have been helpful in my time working in India.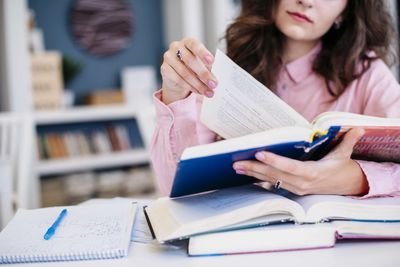 Also Read: Is it safe for single women to teach English abroad?
Methodology
The units that I have taken on 'lesson planing' alone would have helped tremendously. It has also been helpful to learn the ESA method of teaching, how to go through each stage of the method, and incorporate Engaging the students, helping them study the content, then let them put what they have learned into action through some form of activating activity.
'Classroom orientation' and 'Class management' would also have been fantastic things to have known while I was teaching in India.
I would encourage those looking to teach English to speakers of another language, in any capacity, to consider taking a TEFL course.
Whether you are wanting to become a full-time English as a Second Language teacher, a one-on-one teacher or just desiring to work as a tutor, the knowledge you will get from a good TEFL course will be invaluable.
Other Skills
Through the completion of a TEFL course, you will gain knowledge and skills in teaching English to foreign learners. You will become more confident and better equipped in how to teach your students, manage your classroom, help your students gain understanding, how to work with students of different ages and levels, how to work in classrooms with more advanced as well as lower-level students, how to organize your classroom, your lessons, your students and your teaching style and so many more helpful and needful things.
If you are already an ESL teacher or tutor completion of a training course may greatly enhance your teaching abilities. Also, as well as being a good way to assist you in what you may already be doing or are planning to do as a teacher/tutor, becoming TEFL certified can also open up many job opportunities that may not have been as readily available to you before. If you get your certification from a company such as ITTT they will be able to help you find jobs and even direct you in the best ways to apply for these jobs.
Also Read: How much can I earn teaching English in Ecuador?
Career Perspectives
If you are looking to apply for a job as an English as a Foreign Language Teacher, it would be most advantageous to go into that field, not only better equipped in knowledge but also better equipped on paper. A certification could be the very thing that will land you that job you are applying for and many countries may not even allow you to teach without a certification of some kind.
Furthermore, the completion of a TEFL course is a very satisfying and rewarding experience.
Do you want to teach English abroad? Take a TEFL course!
So, in closing, I will say that the completion of a TEFL course is a very valuable undertaking to those who are desiring to become well equipped, effective, and influential teachers of English as a foreign language.
Apply now & get certified to teach english abroad!
Speak with an ITTT advisor today to put together your personal plan for teaching English abroad.
Send us an email or call us toll-free at 1-800-490-0531 to speak with an ITTT advisor today.
Related Articles: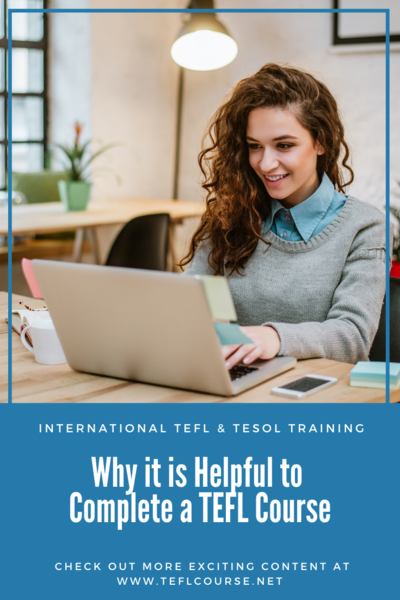 ---
---