What Are The Qualities that Make ESL Teachers Good?
I would like to start by first explaining what means to teach, which by a vague definition is to cause the student to learn and acquire the knowledge that is taught in the classroom to meet all the objectives that are previously set by the institution and by the teacher. In other words, the process of teaching is formulated and organized in such a psychological and educational way for both the learner and the teacher to be able to attain some prearranged goals.
Table of Contents
Do you want to teach English abroad? Take a TEFL course!
This post was written by our TEFL certification graduate Alexandra R. Please note that this blog post might not necessarily represent the beliefs or opinions of ITTT.
Teaching Profession
Being a teacher is not a simple task, let alone an easy profession, as it bears an immense responsibility towards the students and their lives, as well as to the ethical values of every educational institution. Regardless of race, age and culture, people have evolutionarily learned to depend and rely on their knowledge on the teachers. Teachers were originally community leaders who taught children in the community how to read, write and do complex arithmetic equations, most importantly though, they were the ones responsible for the discipline of the children as well as the preparation of their career paths within the community.
Nowadays, teachers are individuals who are better prepared to be educational leaders, as they invest time and money to acquire the necessary skills and knowledge to be good teachers. In other words, a teacher is an individual who is professionally and educationally qualified to teach children and adults.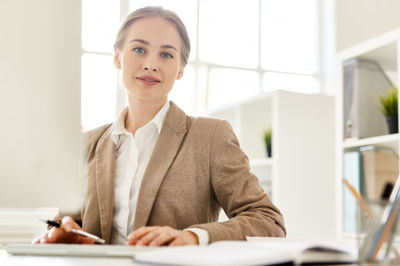 Also Read: Top Tips for Teaching in English-Speaking Countries | ITTT | TEFL Blog
Teacher's Uniqueness
Every teacher is distinct as we all carry diverse personality traits, as well as various experiences, have shaped us differently as individuals throughout our lives, therefore, each one of us has something new to offer to her or his students. Nonetheless, they are some qualities that are a must for someone to be qualified as a good and successful English Teacher.
The English language is the most widely spoken in the whole world, with a total of 1.121 billion speakers. Learning English has shown to be extremely important as it can open many doors and opportunities for non-native English speakers to pursue their goals such as study or work abroad, as they will be able to secure job positions or do business with foreign people and therefore expand their horizons professionally and personally. A good English teacher can help every student achieve their personal goals and guide him or her towards the path they would like to follow.
Also Read: How long are TEFL contracts?
Are there Good Teachers?
Describing a teacher with the adjective 'good' can be misleading, as the definition can be very broad and there are many qualities that are necessary for a teacher to be successful in her or his field. Thus, I will present in-depth some qualities that I believe are fundamental for any individual who is in a position to teach. A well-trained teacher can surely make a very big impact on someone's education and future. English teachers that are considered highly-effective in their teaching should always be innovative and propose new ideas and changes, as well as to be unique and always engage their students with their energy and attitude.
English teachers must have certain qualities such as patience, passion and determination, tenacity and most importantly adaptability, regardless of character and background. To expand further, an English teacher should be able to encourage and develop reciprocity and cooperation among students, as well as establish a good fundamental rapport between herself or himself and the students, as it is vital for students' success. The teacher must be seen as an individual who oozes knowledge, moreover, must be seen as a role model of behavior and values and a great communicator. A teacher needs to be able to make the students, regardless of their age feel safe, thus, the teacher has to genuinely care about their well-being and their future.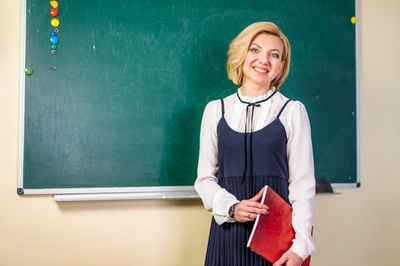 Also Read: 5 Tips on How to Impress Business Clients as a Business English Teacher
English as a Subject
English is seen as a difficult and complex language for most non-native speakers, and most people feel pressured to learn it fluently as most institutions and careers require it. Therefore, being an English teacher bears, in my opinion, an enormous responsibility. Teachers have to be able to encourage active learning, communicate high expectations and also be respectful of diverse talents and ways of learning. English teachers should have a friendly and heart-warming personality and should talk to students on a personal level to learn about their individual goals.
Learning Types
Characteristics of good learning are collective and social, they are not competitive or isolated, therefore an English teacher must be a good team player, and a team builder, as working together with the students and encouraging students to work as a team improves thinking and understanding.
Moreover, English teachers have to be awake and aware at all times about their students, specifically, teachers must be knowledgeable when it comes to the students' cognitive, social and emotional development. This includes the understanding of how her or his students gain knowledge and process information at each developmental stage, as well as how learning of a specific grammar topic should naturally progress. Being aware involves also knowing that the students have their own needs and abilities and that each lesson or activity should be generally tailored to meet everyone's needs.
Also Read: 5 Ways to Travel Consciously and Give Something Back To The Locals
Do you want to teach English abroad? Take a TEFL course!
Last but not least, English teachers must be determined and dedicated to teaching, as mentioned above, teachers need to have a passion for the work, which simply put is a commitment towards the students and their success. Fundamentally, students feel that the teacher is always willing to help and give time to each and one of them separately and that everyone in the classroom has the same end goal in mind. To sum up, English teachers must have all the above qualities that make up a good leader and guide for students to follow throughout their learning experience.
Apply now & get certified to teach english abroad!
Speak with an ITTT advisor today to put together your personal plan for teaching English abroad.
Send us an email or call us toll-free at 1-800-490-0531 to speak with an ITTT advisor today.
Related Articles:
---
---