Useful Techniques for Increasing Teacher Confidence in the Classroom
Any teacher, new or experienced, might find there are times when he or she lacks confidence in the classroom. Maybe there is a brand-new class of students, human error has caused a fall in confidence, or the teacher is faced with a new topic. Whatever the reason, all teachers have an important job to do, and nervousness must be overcome. While teaching can be a daunting task at times, there are two key ways that a teacher's confidence can be bolstered and held high: preparation, and experience.
This post was written by our TEFL certification graduate Haley B. Please note that this blog post might not necessarily represent the beliefs or opinions of ITTT.
What is Confidence?
Confidence in the classroom is not only important for a teacher's mental health and teaching effectiveness, but it's also a major factor in creating a healthy learning environment for students. If a teacher's lack of confidence is visually apparent, it could lead to behavioral problems in the classroom, a general lack of respect for the teacher, and it can be detrimental to the learning environment as a whole. According to ThoughtCo. author, Derrick Meador, "Lacking self-confidence will eventually force a teacher to find another career," (Meador, 2018). Confidence is such an important trait that a teacher without confidence cannot continue to effectively do his or her job. However, if an effort is consistently made by a teacher, confidence can be built.
Also Read: Are online TEFL courses valid?
Lesson Planning
The most effective way to build confidence is in preparation. There are many ways that a teacher can prepare for a class. One thing that every effective teacher should do is create a lesson plan in advance. The lesson plan should include goals for the lesson, as well as any activities or games that will be included in the lesson. However, the lesson plan should not be a script. Some other ways that a teacher can prepare for the class include creating a PowerPoint presentation or another kind of visual aid and assembling materials needed for the class ahead of time. Most importantly, a teacher should always spend some time planning for each class in advance.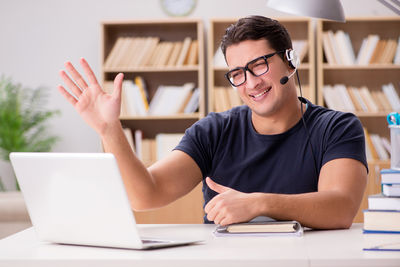 Also Read: How do online TEFL courses work?
Having Plan B
There are times when problems arise in the classroom, and this can lead to a lack of confidence. Maybe an activity didn't go as planned, a teaching method wasn't effective, or there are technical issues with equipment. The best way to solve these problems is with the preparation or having a "Plan B" ready to put into place. However, in addition to preparation, the experience can help to build a teacher's confidence as well, and it can help a teacher to know what to do when problems arise. While preparation is something that any teacher can do to build confidence, experience takes time. A new teacher can gain experience through shadowing a more experienced teacher and taking notes on how to improve certain areas. Even experienced teachers should continue to learn from their experience by reflecting on their performance and taking notes on how to continue to improve. In the classroom, students aren't the only ones who need to learn; effective teachers should be continuously striving to learn new ways to improve, too.
Also Read: What is an ESL teacher?
Do you want to teach English abroad? Take a TEFL course!
Since confidence is such a vital aspect of effective teaching, every teacher must explore what they can do to improve and maintain their confidence in the classroom. The most important way to accomplish this is through adequate preparation and learning from experience. It takes time and effort to build confidence, but any teacher who cares about their job should know that it is worth it.
Apply now & get certified to teach english abroad!
Speak with an ITTT advisor today to put together your personal plan for teaching English abroad.
Send us an email or call us toll-free at 1-800-490-0531 to speak with an ITTT advisor today.
Related Articles:
---
---