Top Tips for EFL Teaching in a Kindergarten Setting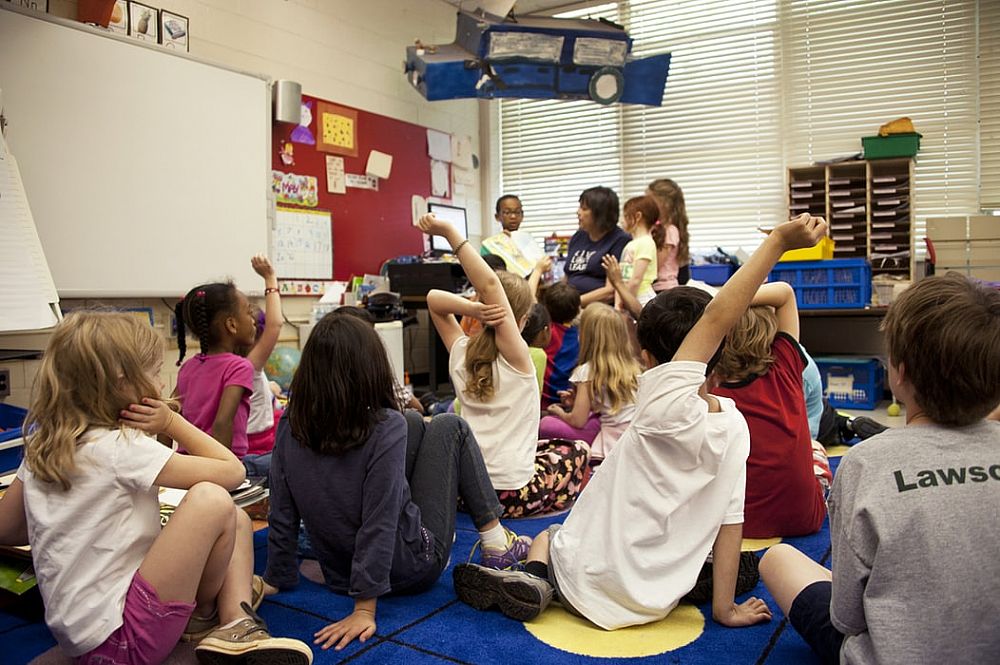 I would like to start by saying that some jobs look simple and many people would deem they are easy at first sight. Alright, it is not completely true. One will never know how something tastes until tasting it his/her own. It is the same thing with the teaching task. Some people would say it is an easy peasy job; just stand right there giving instructions on the front of a couple of students. It is entirely the opposite, it is a tiring job, but the tire here is more related to one's psychology and inner side. However, it is relative for teachers depending on many standards like the age of the students, culture, or nationality.
Table of Contents
Do you want to teach English abroad? Take a TEFL course today!
This post was written by our TEFL certification graduate KWONG C. Please note that this blog post might not necessarily represent the beliefs or opinions of ITTT.
Children's abilities
For instance, as for my experience, teaching kindergarten students is much more tiring and difficult than teaching secondary students and the latter is a bit harder than teaching university undergraduates. The reason behind this is firstly little children need more care and more fun and activeness and vitality in the classroom and I would like personally to compare six kindergarten students to 200 university students because I honestly had this experience of standing and do some sort of funny English teaching and found it psychologically exhausting because of staying active and within the children flow for some time. Another matter is that kindergarten students are not so attentive. I had students running around or jumping or sticking to my leg or doing anything other than sitting and listening to me. In such situations, one must keep nerves and be patient because it is a moment that decides one's real metal. Now meanwhile this noise in the classroom, what I often do is punishment or at least threatening. I threaten them by removing the marks or stars they gained during the lesson or sacrifice with one victim student so that they will understand the situation and the context in which I omitted their stars. So next time they will probably be less noisy and more cautious about the protection of their stars.
Also Read: Are online TEFL courses valid?
Miscommunication
One of the other difficulties a foreign teacher may have inside a kindergarten classroom is the miscommunication and language barrier between him/her and the students as the teacher speaks another language and the students at a very early learning stage. So in this case it is paramount to have a teacher assistant in the classroom to link both of you and bond comprehension. One more thing to consider about teaching in kindergarten is that you can have short time lessons and you will perhaps have a lot of fun. We should not look down or underestimate the teaching in kindergarten because it is difficult and there is a big responsibility taken by teachers to achieve that noble mission.
I would like to add that kindergarten teachers have a good reputation among all teachers; the reason is that it is thoroughly a stage for building blocks for the children's upcoming future learning of the language. Thus the hardest mission is to put and start a strong premise and once you start, everything will be clear later. One advantage of teaching very young students is that you get to understand what motivates them most. You will have very solid patience and flexibility even outside the classroom.
Do you want to teach English abroad? Take a TEFL course today!
I have been teaching in a kindergarten for several months. I would like to say that it is difficult when trying to teach them but at the same time, the act of teaching itself makes you feel you are doing something worthy and meaningful in your life, sharing knowledge with innocent minds.
Apply now & get certified to teach english abroad!
Speak with an ITTT advisor today to put together your personal plan for teaching English abroad!
Send us an email or call us toll-free at 1-800-490-0531 to speak with an ITTT advisor today.
Related Articles:
---
---