Teaching English at a University in China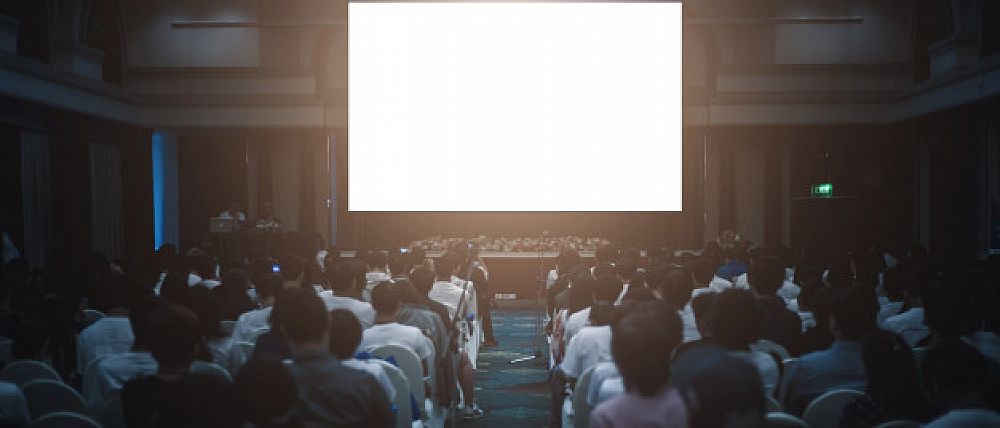 Teaching English is a challenging undertaking, and your students are looking to you for guidance. I am writing this summative to the reference to my teaching journey in China at a university. I was a master's student in English language and Applied linguistics at Central China Normal University. One day, I have been offered by the dean of the English department, if I can teach English in the department to some group of Chinese students. It was my first experience of teaching abroad and enthusiastically, I accepted and started teaching English. Therefore, I have taught the English language in various levels, ages, and different nationalities such as Africa, France, Bahrain, Turkey, Kazakhstan, Mongolia, and Algeria.
Table of Contents
Do you want to teach English abroad? Take a TEFL course!
This post was written by our TEFL certification graduate Brwa Aziz S. Please note that this blog post might not necessarily represent the beliefs or opinions of ITTT.
Genuinely, I am pleased to pick some problems up during my teaching that I faced in China with Chinese students. There are numerous differences between Chinese and other nationalities, specifically, my Nationality-Kurdish- native speakers. I have the desire to mention the majority of problems that I had in China. Here below are some major problems:
Politeness and behaviors
Politeness determines people's perspectives. Also, politeness is quite important, but Chinese students tend to be more respectful of teachers-shift- than usual people. However, this effectively created a silent environment in the class. Moreover, the environment led me to a teacher-centered class, which is not my favorable style. They had vulnerable to asking questions, making mistakes, and when I asked them, guys did you get it? they even nodded, they didn't tend to say "yes" Therefore, some of them felt afraid to speak, shying, and lacking confidence. Even though I tried and divided them into different groups, individuals, pair works, and role-play, but still were not helpful at the beginning.
As the weeks and months passed, ultimately, but in the long run in an artificial social system such as a university, play games, interactions, man-made rules, role-play, and so many activities were suitable to them. Thus the principle of human behavior and relationship are shifted and they were able to get by if they learn how to manipulate. Many Chinese students have greatness or goodness in their character, but lack of communication skills and that undoubtedly affects the quality of teaching and relationship.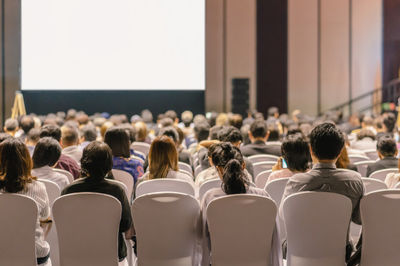 Also Read: The Two Most Common Learning Difficulties For English Students
Curriculum/Materials
The materials I have used in China were quite different than any other places, I have learned to use special methods and different ways to teach English, and I am grateful for that. As aforementioned, I had the same problem at the beginning they didn't like and follow books completely. I have striven all the different materials such as; play games, cassette, video, story, groups, role-play, pair works, etc. Those efforts sort of impractical and hopeless. My classes were speaking skill and they were incredible at writing, but hardly speak.
Once I met an expert lecturer from the US with having 56 years of teaching experience in China. He guided and taught me the effective method with Chinese culture, which was using your PPT-slide share after his great advice, I started to have my own interesting PPT.
Also Read: How long are TEFL contracts?
Subsequently, following the curriculum and the guidance I have read more than ten sources of books for teaching methods and eventually, I created my own "enthusiasm PPT"- surely, this is from my 446 students' feedback, not my opinion. The characteristics of my slides/overhead projector are a meme, gif pictures, funny pictures, picturesque, animations, and starting class with warms up and interesting questions. For example, I found out this question is quite effective "does your language have words adopted from English" it's usable for all levels or I use questions related to their daily basis funnily and competitively. Also, I am following Fun Theory and I still use this method to my university students. It's more effective than books in my Country-Kurdistan as well.
I have many topics for my students. I Sometimes, inform my students about the topic for the next class, but it is not enough and important as teachers, should have unexpected plan to them in the same class it is better to draw their attention to see new things such as idioms, proverbs, expression, and phrasal verbs according to the levels.
Do you want to teach English abroad? Take a TEFL course!
Finally, those aforementioned are my strategies and tips for teaching EFL in China and with all nationalities. I have found out my unique way to teach all levels and nationalities with ages. Besides, this fruitful course is the greatest in my life ever.
Apply now & get certified to teach english abroad!
Speak with an ITTT advisor today to put together your personal plan for teaching English abroad.
Send us an email or call us toll-free at 1-800-490-0531 to speak with an ITTT advisor today.
Related Articles: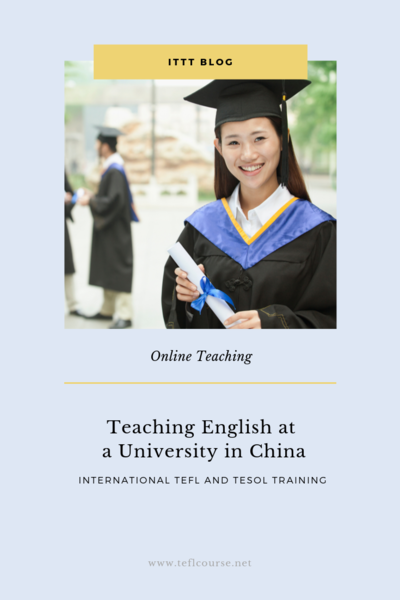 ---
---