Top 5 Skills Teachers Need To Set Their Students Up For Success
Teachers play important roles in the lives of the students in their classrooms. Teachers are best known for their role of educating the students. The best teachers possess excellent communication skills, understand classroom management and appropriate discipline techniques to ensure a positive learning environment. As with all skills, teachers need to continue to improve their teaching skills by sharing with other teachers, continuing education and classroom experience. There are five important skills that teachers need in the classroom to set their students up for success. The focus needs to be on strengthening these skills to increase the effectiveness of the lessons.
This post was written by our ITTT graduate Jin K.
1. Giving Clear Instructions
The first skill is the ability to give clear instructions. This may be especially changing as the students do not speak English as their first language. Effective teachers need to be able to employ strategies such as breaking down instructions, modeling the activity and using visual aids for clearer understanding. A teacher that is able to do this well provides many ways for students to understand the instructions, supports beginner students no have little knowledge of the language, and allows for more student talk time as the students spend less time being confused.
Also read: 10+ Activities For Teaching English Winter Camp
2. Checking For Understanding
The second skill that an English language teacher needs to possess is checking to see that the students understand the lesson, focus, and instructions among other key factors in the classroom. This skill includes strategies to prompt the students to show, model, use, and demonstrate to show their understanding and helps to teach in how they will proceed with the lessons. Making sure students understand creates an environment for more student participation, increases student talk time and the opportunity for the students to use the language and concepts, encourages peer monitoring and corrections, as well as giving the teacher a stronger direction to take the class.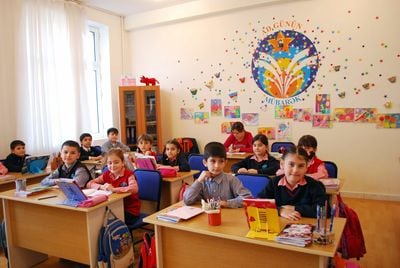 3. Breaking Down Content Into Manageable Parts
The third skill a teacher needs in the classroom is the ability to break down things into manageable parts. The teacher needs to make sure the language and lessons are relevant and level appropriate for their students. Teachers who are able to master this skill helps the students feel more confident and in turn, the students show more competence. The students are more engaged and the teacher is better able to assess the students' needs more effectively.
Also read: Guide To Writing Your First TEFL Syllabus
4. Creating Opportunities For Interaction
The fourth teaching skill in the classroom that makes the classroom more student-focused is by creating opportunities for interaction. The interactions can be teacher to student, student to teacher and student to student. The teachers need to come to their class well prepared with a clear lesson plan with a precise learning objective, with detailed instructions on how to engage the students to get their attention, worksheets and other study materials for the study parts of the lesson, and activities to activate the points of the lesson the teacher wants to ingrain in the students. This aides in greater student interactions and engagement, an increased sense of community, and classrooms become more manageable with fewer problems.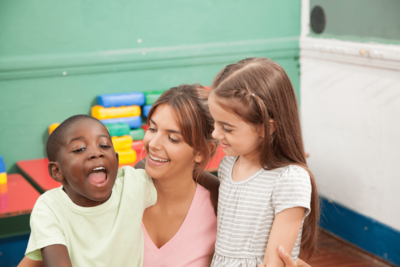 5. Assessing Students' Needs and Problems
The fifth teaching skill is for the teachers to be able to assess their students and notice what the students are stumbling on or having difficulties with. Teachers can prepare in advance vocabulary words that they think their students might have difficulties with and have drills to try to have the students learn it faster. Teachers should be able to give appropriate feedback and some corrections but all the peers to self-correct as much as possible to increase student interactions.
Also read: Great Ideas for Teaching Writing Skills in the ESL Classroom
Listen to this blog post
Are you ready to teach English abroad?
As with all skills, teachers will need to continue to hone these skills to increase their effectiveness in the classroom and to build a stronger relationship with their students. There are five important skills that teachers need in the classroom will set the students up for success in learning English.
Apply now & get certified to teach english abroad!
Speak with an ITTT advisor today to put together your personal plan for teaching English abroad.
Send us an email or call us toll-free at 1-800-490-0531 to speak with an ITTT advisor today.
Related Articles:
---
---