Three Strategies For Teachers to Work on Confidence
One of the most important traits a teacher can bring into the classroom is confidence. According to the Merriam-Webster Dictionary Confidence is "a feeling or consciousness of one's powers or reliance on one's circumstances" and " faith or belief that one will act in a right, the proper, or efficient way". When a teacher is confident in the classroom it will help create a more relaxed and trusting environment.
This post was written by our TEFL certification graduate Sarah Z. Please note that this blog post might not necessarily represent the beliefs or opinions of ITTT.
Personal Experience
I have found that when I am confident in what I am teaching I am more flexible in the classroom to be able to truly meet my student's needs by trying new and different techniques. I also find that it is easier to help cultivate my student's confidence when I am also confident. There are many ways that teachers can increase their confidence, below I will list some ways that I have found helpful to grow and maintain my confidence in the classroom regardless of the age of the students or content of my lessons.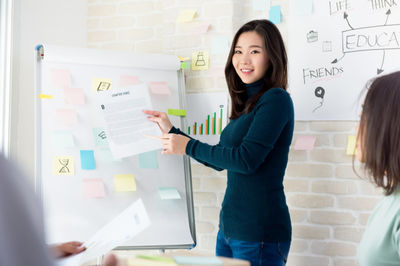 Also Read: 4 Tips on How to Teach English Using Music
Strategy One: Self-Development
The first way that teachers can build confidence is by always looking at ways they can implement self-development. Taking a course such as TEFL, TESOL, or other courses (Teaching Business English or the Teaching to young learners certificates). Holding a certificate helps to validate my teaching abilities. I have also found it beneficial to watch the more experienced teacher and take notes of how they handle different situations. This has helped to build my confidence by showing me the potential situations that I may face in the classroom or that I am not alone in difficult situations that I have faced. This can be done in person or watching via the Internet or video. A third way that I pursue self-development in this area is that I participate in teaching workshops. The company that I work with offers many monthly workshops that have teachers from all over the world join. Many schools will also have different programs where teachers can join different types of training or budgets for teachers to find their own approved training.
Also Read: What does TEFL mean?
Strategy Two: Preparation
The second way that I believe teachers can build their confidence is by making sure they are prepared. I always try to have additional extension materials beyond what that day's lesson is scheduled for in case the students can move through the materials quickly. A teacher's confidence can be swayed in the classroom if they are trying to scrabble to find activities to fill time with. It will also disrupt the flow of the class and student's attention may be lost. Also, by reviewing materials and making sure to have the correct props and equipment teachers will be more relaxed and able to focus on the student's needs. I believe a confident teacher is also an organized teacher. Preparation is also about well-formed lesson plans. When classes are well prepared a planned out teachers will be able to make learning more enjoyable and beneficial to the students. I see that my students have better output and progression. When I see this in my student it also helps me to feel more confident.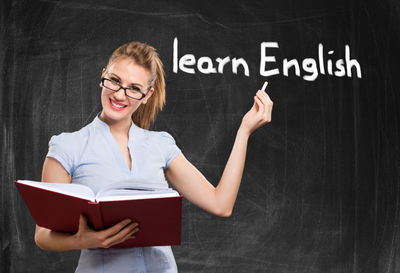 Also Read: 3 Methods to Teach EFL Kindergarten in a Fun Way
Strategy Three: Feedback
The third way I find beneficial in building my confidence as a teacher is to request feedback from my students and parents and by taking time to have self-evaluations. The platform that I teach on makes receiving feedback easy and simple as to after each class parents can submit feedback. I always appreciate it. Not because it is always perfect praise, but it is constructive. I also take notes after lessons where I have rough teaching moments or students that can be challenging. I try to weekly reflect on these notes. My classes are also all done online and the platform records all classes so that students can review them. This is also available to teachers. Watching myself teach has been a great tool in improving my skills and building my confidence.
In conclusion, I have found that teacher's confidence does not rely on their personalities, teaching facilities, or students, but it rests on how much teachers are willing to strive for it. I can remember being so scared of being asked a question I did not know or doing something wrong in a lesson but have found that it is better to act in a "right, proper, and efficient way".
Do you want to teach English abroad? Take a TEFL course!
To allow my students (and their parents as to I teach a wide range of young learners) that I am not perfect but I am trustworthy. If mistakes are made or answers are not known I will find out and come back to the student. I can be confident not in perfection but in the fact that I know I care and am consistently giving my best.
Apply now & get certified to teach english abroad!
Speak with an ITTT advisor today to put together your personal plan for teaching English abroad.
Send us an email or call us toll-free at 1-800-490-0531 to speak with an ITTT advisor today.
Related Articles:
---
---