9 Hobbies Every EFL Teacher Needs To Try When Teaching English Abroad
It's great to move somewhere new with your TEFL skills and to discover new places but, although traveling is exciting, there are times when you may want to do something without having to move too far from your new base. There are plenty of pastimes or hobbies that can be taken up when moving around from place to place, some of which might help you add variety to your English lessons for your students. For example, you can use your students to teach you about local cuisine to develop their vocabulary associated with food, language patterns for describing how to cook things, or how to give recommendations. They learn, you learn!
Here are some other ideas for you to think about.
Listen to this blog post:
Learn About Local Music
When living abroad in a new culture, it's a great idea to see what local instruments are popular in your new home. Every region of the world has its own unique music and musical instruments that many outsiders don't know about. For example, if you find yourself in Africa, you should have a go at playing the Kalimba, or when in Japan, you can easily pick up Biwa, a pear shaped lute.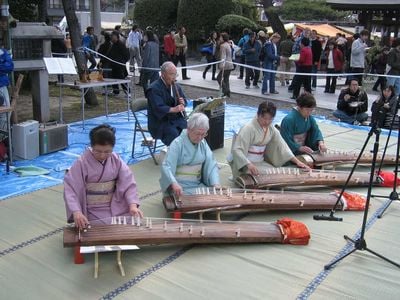 Pick Up a New Drawing or Painting Style
Being able to draw well is a great asset for an EFL teacher. Whilst bad drawings on the board can often elicit a good range of vocabulary in a fun way, sometimes you will want to draw well. A simple pencil kit can easily fit into a day bag and sketching what you see whilst having a coffee break is an easy way to practice. Yet again, the internet has loads of resources for you to learn from. Similar to the musical instruments mentioned above, each region of the world also has its unique drawing or painting style. Check your local YMCA or culture center for art classes!
Discover the Local Flora and Fauna
The variety of plants and animals in the world is mind-boggling and it can be interesting getting to know something about the natural environment in the place you find yourself in. Ask your students to make up an information sheet in English about an indigenous plant or animal of their choice. For example, when in China, be sure to visit the famous Panda Research Base in Chengdu to watch the beautiful Asian bears in their natural environment. Also be sure to check out your host country's variety of national parks and reserves. You'll quickly realize that there is truly a lot to do outdoors on weekends or in your spare time.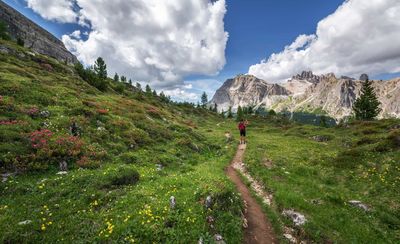 Get Creative With Woodcarving
Buy yourself a small pocket-knife and try a bit of whittling. This can be very therapeutic. It's one of the cheapest and most accessible hobbies you can take up – all you need is a knife, some wood and a bit of imagination. Twigs and branches from most kinds of trees make for great whittling. Aim for wood that's fairly soft and easy to cut into. It doesn't matter how many failed attempts you throw away, you won't be harming the environment! Make a random carving and have your students guess what it might be – a fun variation on Pictionary.
Capture the World With Photography
Most of us now have phones that take decent photos. As well as the day to day snapshots that we take for memories and social media, you can think about printing off some photos and making flashcards or pictures for the classroom. Students would certainly appreciate pictures of things they recognize such as 'crowded' markets,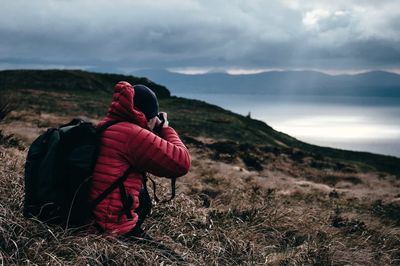 Get Romantic With Star Gazing
You will hopefully find yourself thanking the lucky stars that you've landed a great job. If you are fortunate to be somewhere that manages to have low levels of light pollution at night, the sky is a spectacular sight. Why not invest in a decent pair of binoculars and explore planets and stars with either a pocket guide or smartphone app?
Engage in Physical and Mental Activities
For the more physically active types, many countries have their own specialty sport such as Thai boxing in Thailand, kung fu in China, Taekwondo in Korea, and Kabaddi in South Asia. Find a local club and see if you can become involved. Sport and music both attract sociable people. Moreover, you can also find a variety of meditation classes, especially in Asian countries. This can include anything from weekly mindfulness lessons to week-long programs at temples. South Korea, for example, has a nationwide templestay program in place allowing you to visit a local temple and spend a couple of days living like a monk. Similar programs can be found in many other parts of Asia, such as Thailand, Cambodia or Myanmar.
Also Read: The 8 Best Countries in Asia for Teaching English Abroad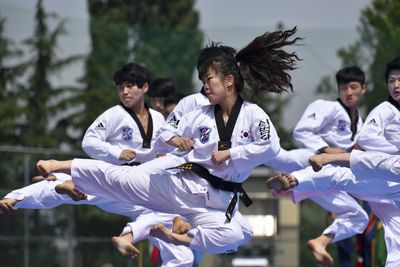 Learn a New Langauge
Of course, there is also the opportunity of taking classes to learn the language of the country you're working in. Some employers of TEFL graduates even include free lessons as part of your benefits package. There can be no better opportunity for you to practice on a daily basis. Check the local university or YMCA for language classes or consult with other expats about how they learn the local language.
Also Read: Top 5 Tips: How to Learn a New Language When Teaching English Abroad
Discover Local Food Culture
Food is a big part of the culture in every country. While you can learn a lot about a country when sampling your way through its cuisine, it's even more immersive when you actually get in the kitchen and recreate some of the local dishes yourself. Cooking classes are a great way to get started! By taking a cooking class in your new home country, you'll learn everything about the country's food culture, the most important ingredients and the traditional way of making certain foods. No matter if you're a master chef or a newbie in the kitchen, a cooking class in a foreign country is always a fun thing to do!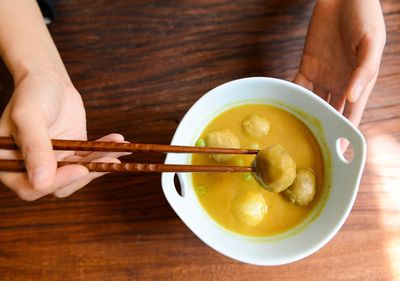 Are you ready to teach English abroad?
Taking a TEFL course is an absorbing thing to do and after you've finished it there are plenty of ways to fill the hole that it leaves, in whatever place in the world you find yourself. Hopefully, this has given you some ideas. Of course, the first step is to get a TEFL certificate.
Apply now & get certified to teach english abroad!
Speak with an ITTT advisor today to put together your personal plan for teaching English abroad.
Send us an email or call us toll-free at 1-800-490-0531 to speak with an ITTT advisor today.
Related Articles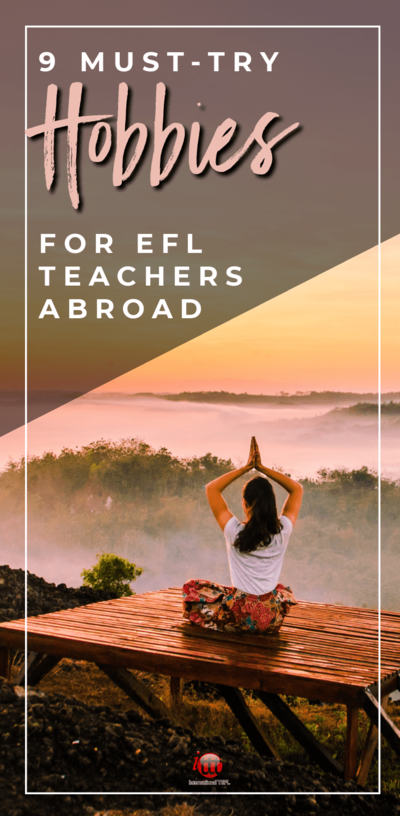 ---
---