The Role of Parents in Education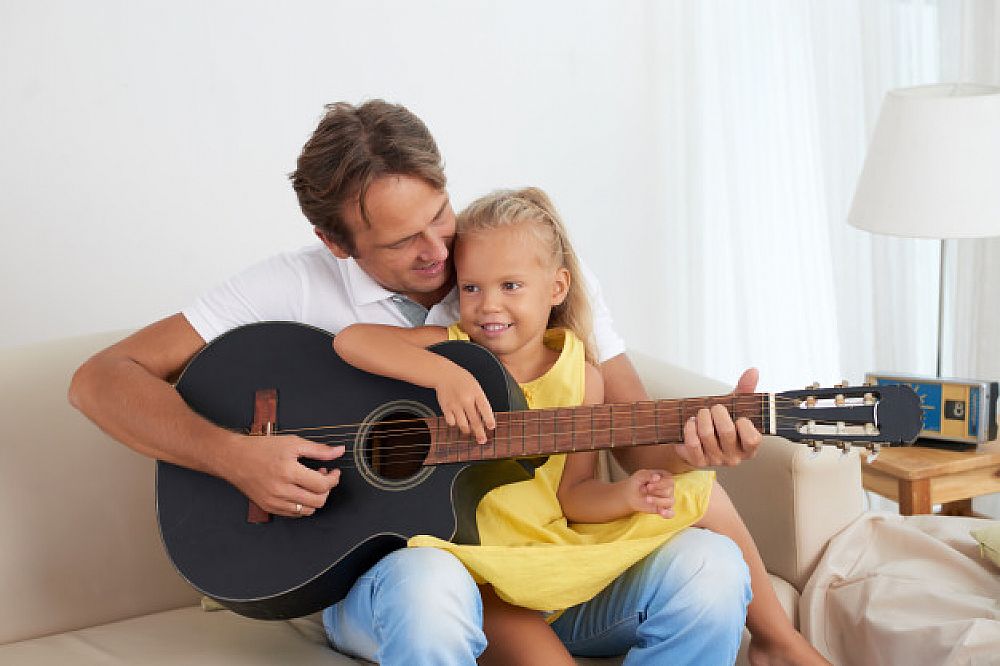 Parents' role in education might sound like a little bit weird topic, shouldn't the teacher be, the most important body of education?!
As teachers see their students nearly every day of the week, the school becomes like a second home to the students with all their friends around them with an environment of rules on the one hand and on the other hand an environment where the parents are not able to have a direct eye on their kids. In most countries, students spend more time at school and interacting with school topics than being at home or spending time with their families.
This post was written by our TEFL certification graduate Pia T. Please note that this blog post might not necessarily represent the beliefs or opinions of ITTT.
So do teachers become the 'parents' of all students while they are in school?
Of course, teachers have a huge responsibility for the students as human beings and at the same time, they have to act as psychologists, educators, problem-solutionsю What about the parents' responsibilities, while talking about the teachers' ones. Most parents in most countries around the world will go to work after bringing their children to school or nursery schools, etc. In the early evening when everybody's coming home, it is important for mothers and fathers to interest especially with the smallest school-visitors about their day, homework, etc.
On one hand, if parents won't do that, children might lose their self-confidence and motivation about school at an early age, that might lead to a zero-interest about school things, also in the following years of a child's school development - 'If my mother/father doesn't interest with this topic, why should I either'- on the other hand, parents need to know on which level their child is, right now. They should be able to build up proudness in their child and also self-confidence inside themselves while being informed about everything that is happening in school and it is also important to build a rapport with the teacher. As if learning-problems might show up after a time. Also, parents have to try (as it is possible), to buy books and other school-materials that may produce an even better motivation to learn. But we are not also speaking about knowledge-education. Behaviour-education is also an important topic. Many parents may think that all education-models should be covered up in school, while their children are under the responsibility of teachers.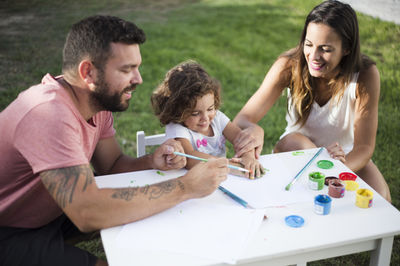 Also Read: How do online TEFL courses work?
But the fact is actually that the teacher isn't there to also cover up behavior-education.
Therefore 'Education begins at home' is an important phrase here, that is significant for this topic. If there are problems with the student, regarding his or her behaviors, many parents may show their fingers on the teacher like it would be their responsibility to educate their troublemaking children. Anyway, every time, teachers have to deal with the trouble, if existing, in the classroom. A teacher is not able to close their eyes against problems, they have to get handled immediately, teachers will handle and take measures relating to the school rules.
Parents may understand this wrong.
A child's behavior is coming from their home and the way they were grown up by their families, of course, human behaviors may also be different regarding different cultures.
So, that means that parents have a really big responsibility in their children's education.As a motivating and interested body, every time ready to solute possible problems and to build up a rapport with the teacher. In some countries, the school may be unfortunately only able to visit, by paying a fee. In other countries maybe not money for education is the problem, missing time of busy working parents may be.
Also Read: How does the lifetime job support service work?
Do you want to teach English abroad? Take a TEFL course!
So we can see, different countries and cultures can put different challenges on the parent-role. But the most important thing is to know that a parent's responsibility for everything, not only education, doesn't end when the home-door is closing. Every parent has the same responsibility, as giving their child the chance to visit a school (what might not seem possible in poor countries) and let them work for it and to educate them to be a good and responsible human being. Knowledge, especially about languages is the key to a better life and a better world because only when humans can talk to each other there is a chance that this world may change a day. Every child should be able to get the same chances for education given from their homes.
Apply now & get certified to teach english abroad!
Speak with an ITTT advisor today to put together your personal plan for teaching English abroad.
Send us an email or call us toll-free at 1-800-490-0531 to speak with an ITTT advisor today.
Related Articles:
---
---