The Essentials of Parents Roles in Children's' Education
The purpose of education is not to raise test scores, but rather to prepare our young ones to be successful in life. It starts from the home where parents are considered as the steering wheel of the vehicle of learning in providing guidance, monitoring, support and setting goals for their children and fostering the achievement of these goals.
Table of Contents
Advantages of Parents' Contribution
Do you want to teach English abroad? Take a TEFL course!
This post was written by our TEFL certification graduate Abdulrahman D. Please note that this blog post might not necessarily represent the beliefs or opinions of ITTT.
First Teachers
The parents are the first teachers of the child's daily routine and its surrounding, the child learns how to chant, sing or play rhythmic language games from the parents as early efforts to educate them are greeted with excitement. The roles of parents in education can be likened to that of a football coach. Behind the scene of a spectacular game or poor match is a coach who contributed to the entire display.
Every student is equipped with an unlimited bank of potential. But there are contributing factors that can determine whether or not they eventually live up to that potential. Experts believe that a parent's role in a child's educational life has a far-reaching impact. Parents are crucial in shaping a child's perception and approach to learning, they are fundamental in determining whether or not the child aspire to learn and achieve, is well behaved both within the school and the society. Parental guidance is crucial to the actualization of a child's potential. Lack of parental guidance may make a learner prone to bad behavior, neglecting them could negatively affect their performance at school.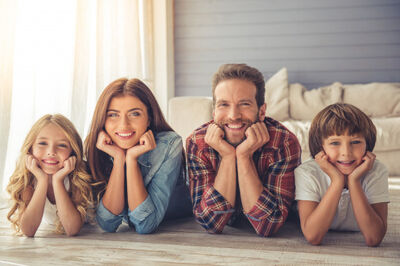 Also Read: 11 Cambridge English Exams You Need to Know About Right Now!
The family plays an important role as the first institution of education that models a child to be a productive member of society (Piner, 2008). "In this complex world, it takes more than a good school to educate children. And it takes more than a good home. It takes these two major educational institutions working together." It is therefore worthy of note here that parent's engagement in education is central, not supplemental to promoting children's healthy intellectual, physical, and social-emotional development; preparing children for school; and supporting academic achievement in elementary school and beyond.
Advantages of Parents' Contribution
The benefits of parental involvement in education cannot be over-emphasized, the positive involvement of parents is a pivotal key to a child's success so much that recent research on best practices in education tagged it as the most accurate predictor of scholastic achievement. It is a proven fact that when schools and families work together to support learning, children tend to do better in school, stay in school longer and like school more. The concatenation of these forces yield threefold benefits; first to the student, the parents and lastly the teachers and school.
Students with seasoned parental involvement in education exhibit improved social skills and behavior thus acclimatizing better to school environments, higher self-esteem, better school attendance, and homework completion rates cumulating in higher grades and test scores, enrollment in more advanced programs and higher school graduation and advancement in education.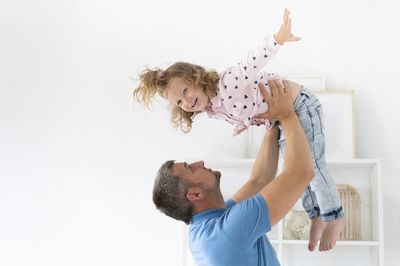 Also Read: How much does a TEFL course cost?
How Can Parents Benefit?
Parents, on the other hand, interact more with their children enabling them to be more sensitive to their intellectual and emotional needs, use more positive reinforcement the more they are exposed to their child's developmental stages, furthermore, parents are more likely to respond to teacher request for help at home, have a better understanding of the teacher's role and the curriculum and have a better confidence in their parenting abilities.
Parent's involvement in education helps ease the burden on Educators to some degree. When parents join forces with Educators and take an active role in their children's education; teachers and administrators experience higher morale and job satisfaction, parents have more respect for the teaching profession, communities have higher opinions of schools with involved parents and school programs that involve parents perform better and offer higher quality.
Also Read: 7 Important Questions about Business English
Are There Any Cons?
As imperative as parental roles in educations are, their involvement in some instances hurts the overall performance of a student. One of the reasons concerns the lack of understanding of nontraditional families on the part of the school system. The non-traditional family is struggling to deal with many factors that affect every member of the family. These can affect the way that the family can be involved in the student's education. More than likely, there is a shortage of time. There just simply are not enough hours in the day to accomplish everything. Also, students whose parents are disadvantaged pass the disadvantage on to their children. Schools that over-rely upon parents are vulnerable to being overly influenced by the agenda of the most active parents.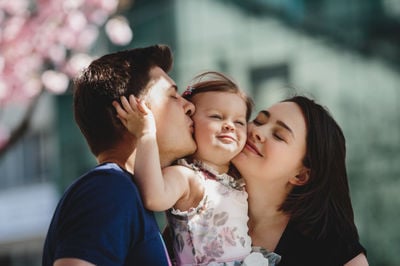 Also Read: 8 Best Places to Teach English Abroad for Food Lovers
Social Influences
Apart from the actual learning aspect, a parent's involvement in education has a social implication on the lives of their kids. Though you love your child, he/her needs to spend time away from you to learn how to develop on his/her own to become his/her person instead of an indoctrinated copy of the parents. Spending too much time with your child in this aspect could lead to an unhealthy attachment to the parent. Children need to learn independence; it will help them later in life when the time comes to leave the nest and become their people.
A child too attached to his parents may have more difficulty completing this crucial step of becoming an adult and find it difficult to study on their own during their leisure time or when left unsupervised. Some parents expect a quick result and try to overwork the child's brain with over expectation in the sense that they expect quick assimilation of exercise or material beyond the intellectual capacity of the child at a certain stage and might even result to punishment when the child fails to advance at their own given pace.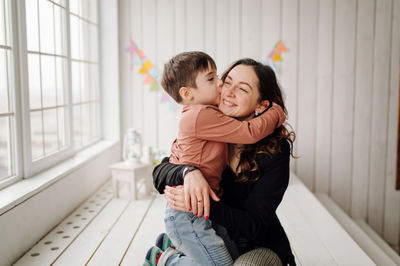 Also Read: Etiquette Rules in 4 Different Asian Countries
Many things can be done to proffer solutions to the aforelisted problems of parental roles in education, but the success of any the solution will be tied directly to the support and encouragement of the schools. By the school being more aware of the circumstances of nontraditional families, better communications can be established. Also, by working with the parents more, the school will have a better idea of what the parents can and cannot do. More also, as regarding home works and assignments parents should limit their involvement in making sure kids are completing their homework, they should not do their child's assignment rather they should merely provide support.
Balanced Support
Children tend to be more confident when they get school tasks done with little or no support equipping them to be independent. Parents ought to know that every child is different and unique and this difference is evident in their level of assimilation, it would be sensible for parents to be flexible in their expectations and rather provide support by helping the child to try out a variety of study pattern to discover what works best for the child. Patience is an important factor in a child's educational development.
Do you want to teach English abroad? Take a TEFL course!
With all the potential benefits of parental involvement in terms of spending time and attention on a child's education, better involvement should be a top priority for all parents. When parents foster an atmosphere of learning and collaborate with educators, the entire educational system benefits, from the students to teachers and finally to the parents themselves.
Apply now & get certified to teach english abroad!
Speak with an ITTT advisor today to put together your personal plan for teaching English abroad.
Send us an email or call us toll-free at 1-800-490-0531 to speak with an ITTT advisor today.
Related Articles: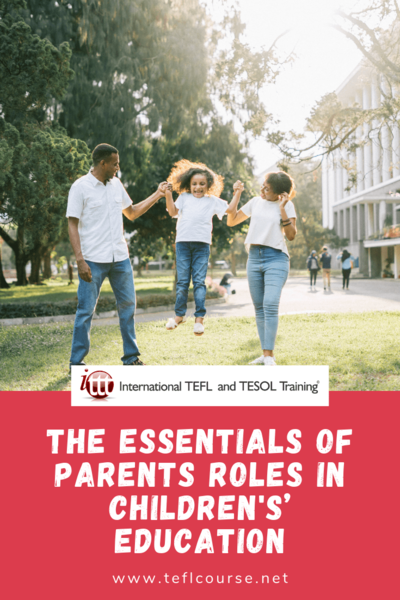 ---
---