Teacher Roles and Responsibilities in an ESL Classroom
Teachers play an intricate role in children's formative years, both intellectually and socially. For schools to have a positive effect on children, they will be dependent on good teachers. A good teacher has many specific attributes with some being professional roles they have and others being embedded in their personality.
This post was written by our TEFL certification graduate Shelby W. Please note that this blog post might not necessarily represent the beliefs or opinions of ITTT.
Management
During the class, the teacher must be able to manage and control the students. This means the teacher needs to be able to stand in front of the class as a whole and instruct the students in a different way than when they are in groups or pairs. The teacher also needs to know when an activity should be controlled rather than monitored. For example, it is appropriate for a teacher to stand at the front of the room while the students drill vocabulary words, yet it is not so appropriate while the students are working on playing a board game in small groups. In the case of the latter, the teacher should either state they are open to questions at their desk or walk around the room ensuring students are confident in the activity and language point as a whole.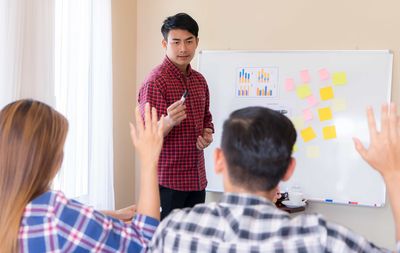 Also Read: How does the combined TEFL course work?
Evaluation
Every teacher must be able to evaluate how students learn best- whether it be in a group, pairs, or as a full class. Sometimes particular students may need extra support or encouragement. This may include anything from simply praising a student when they give satisfactory work and effort up to a full-scale tutoring session. A teacher may know a student can answer a question but they need some help conveying it. The teacher can choose to just let them work it out on their own or they can gently encourage the student to give the right answer by prompting them with small hints.
Also Read: How much can I earn teaching English in Cambodia?
Organization
Teachers should also have the ability to organize students thoughtfully and fairly. Students should be grouped according to skill level, relationship with other students, and the ability to work with others effectively. Once students have been instructed and placed in groups, the teacher should be able to allow students to work on the activity and just be a reference point for the students while they work.
Also Read: How much is a TEFL course and how do I pay for it?
Attitude
In addition to professional skills, teachers possess certain personality traits and are knowledgeable about their subject of teaching. Teachers are typically kind and patient people who have a true passion for teaching. All teachers also need to be lively and entertaining to motivate their students. As far as being knowledgeable goes, it is perfectly normal and acceptable for a teacher to not know everything, especially in a high-level class. Teachers should take such a situation as a learning opportunity and research for their students.
Do you want to teach English abroad? Take a TEFL course!
Teachers tend to be the most relevant non-family influence on many students' childhood years, whether they are good or bad. However, the quality of a teacher does not and should not rely solely on their professional abilities nor their personality traits, but on both factors working together. When combined and used properly, a teacher can and will positively affect their students, both individually and as a class, their school, and themselves.
Apply now & get certified to teach english abroad!
Speak with an ITTT advisor today to put together your personal plan for teaching English abroad.
Send us an email or call us toll-free at 1-800-490-0531 to speak with an ITTT advisor today.
Related Articles: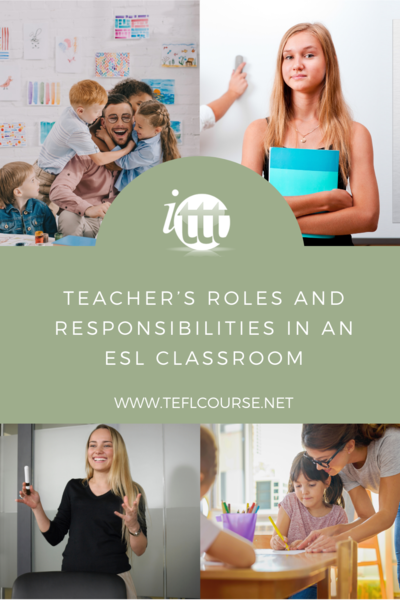 ---
---