The Most Striking Pros and Cons of Teaching Business English
The point I intend to make is that, in practice, the problems involved in teaching English for business may not differ so very much from those involved in teaching English per se. It calls for the same quality of classroom management (if perhaps applied somewhat more diplomatically), and the teaching techniques essential to any successful pedagogic endeavor. Nevertheless, it also offers an opportunity for the instructor to apply advanced skills, and to increase his/her knowledge and sense of job satisfaction.
This post was written by our TEFL certification graduate Ian R. Please note that this blog post might not necessarily represent the beliefs or opinions of ITTT.
Easy or not?
In my experience, many teachers view the prospect of teaching English for Business with relief. They seem to see it as being free from the drawbacks of teaching adolescent students: more mature, more highly motivated, greater concentration and happy to devote full time to the tasks in hand. Thus they see the teacher is freed up from the multiple roles of a policeman, psychologist, and counselor, and able to concentrate what he/she was trained to do: instruct.
While all these benefits may apply, in my experience, the real situation may fall short of the ideal. Not infrequently, students are under motivated because they have been instructed to take the training. Discipline problems may differ from those encountered in schools, but they are there: students may not absent themselves on extended toilet breaks, but they may well feel obliged to leave in order to attend to items of business. This is especially true, but not limited to, the situation where the teaching location is the same as the business premises. Disruptive behavior may be relatively subdued, but as a source of distraction the ubiquitous cell phone can be just as disruptive as inter-student chatter. It may even be more difficult to control since its use may focus on some serious matter connected with the student's job. The prospect of failure in the course jeopardizing professional promotion or even retention can be nerve-racking for both student and teacher; and, since the consequent fears may well have to be concealed from the company, it may fall to the teacher to bear the burden of a confessor, with accompanying demands on his/her counseling skills.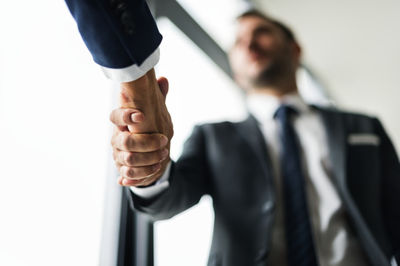 Also Read: Why Are Teaching Skills Important?
Business English Students Needs
Needs analyses tend to occur more regularly in the business than in another language-teaching context, and the term has a reassuring sound: it suggests a means of drawing up a list of requirements, the satisfaction of which will guarantee a course of study ideal to the circumstances. And indeed it can successfully serve this purpose. However, possible problems should be borne in mind. The most serious of these is when the result of the pedagogical analysis conflicts directly with the employer's perception of their employees' language needs. This situation may result in prolonged re-negotiation or even cancellation of the contract. In my experience, the worst-case scenario was one in which an employer insisted that students of CEFR A1/A2 be brought within fifteen weeks to level where they could handle further technical training involving language comprehension at B2 level.
Study Materials
Another benefit of the English for Business scenario is the wide variety of material available. In theory, the most valuable is that of an authentic nature: annual reports, business proposals, financial analyses, etc. Useful as these are, they need to be approached with caution. Of course, the paramount consideration is the language to be taught; the material must be adapted to fit that, not vice versa. That is obvious, but other considerations may be less so. There is a matter of culture: studies involving relative yields of interest may not be favorably accepted by students in the Islamic world. Then the level of student proficiency will occur. Most authentic material will be at the CEFR C1/C2 level, while the majority of students will fall between A1 and B1. This will call for considerable adaptation, a task that separates the skilled and experienced teacher from less gifted colleagues. Of course, there are online facilities that will measure vocabulary and readability levels (Vocab Kitchen and Fleisch-Kincaid are respective examples) and these are essential guides. However, in my opinion, adherence to their parameters will not guarantee clarity of expression, which is at one and the same time the essence of good teaching, and a variable that no one has yet been able to measure. This is where pedagogical skills are called for.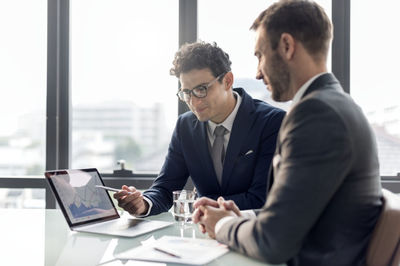 Also Read: Business English as a Matter of Modern Communication
Obvious Benefits
Once all of these potential problems have been considered and, where they exist, overcome, teaching English for Business can indeed be a truly fulfilling assignment. Students, on the whole, are more committed than the average, their knowledge wide and their judgment mature. When these qualities are applied to the material of an appropriate level taken from the wide range of authentic resources available, the result can be exciting and lessons that fulfill the instructor as well as the student. One of my favorite means of combining relaxation, vocabulary practice and critical thinking, is to have a session when students consider ethical considerations as applied to the workplace. These can range from matters involving office gossip to cases where business ethics are on the verge of being breached. On occasion, feelings can run high (teacher as a policeman again, or maybe diplomat) but, perhaps because of this, opportunities for introducing/practicing vocabulary and demonstrating structure are increased enormously.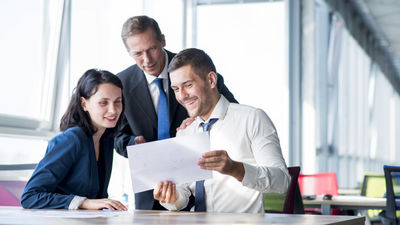 Also Read: How long are TEFL contracts?
Are you ready to teach Business English?
In conclusion, I would say the benefits of teaching Business for English, outweigh the disadvantages.
Apply now & get certified to teach english abroad!
Speak with an ITTT advisor today to put together your personal plan for teaching English abroad.
Send us an email or call us toll-free at 1-800-490-0531 to speak with an ITTT advisor today.
Related Articles:
Listen to this blog post