The Most Effective Vocabulary Teaching Methods
I think vocabulary is something that should be taught at the very beginning of the course. When you're starting with a brand new language, the hardest part of learning a foreign language from scratch is vocabulary building. This is because when one starts a new language, they typically don't know where to start. For example, should they learn how to say "Hi, how are you?" first, or should they learn some of the more substantial, yet basic vocabulary terms, such as "I give" "I eat" etc? At what point should you introduce grammar?
This post was written by our TEFL certification graduate Brandon S. Please note that this blog post might not necessarily represent the beliefs or opinions of ITTT.
Language Learning Experience
I have studied 3 languages to an advanced proficiency: Chinese, Russian and French. I understand the language learning process better than some people, and I know for a fact that the methods I have deployed on myself will work for other people.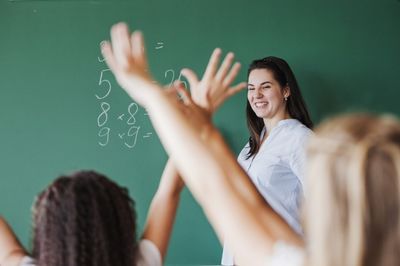 Also Read: Should I pay for a job placement teaching English abroad?
Using a Target Language to Deliver New Knowledge
In my opinion, it's more important to use the language you are studying rather than studying it, and I think that students should learn vocabulary first before going into in-depth grammar lessons. What do I mean by this? Well, think of a language as a library, where the bookshelves represent the grammar, and the books represent the vocabulary. If you try to organize the books on empty shelves, then you'll find that it's impossible to do so because you don't have the necessary items to organize your library. Now imagine if you spent just an entire month studying vocabulary without studying grammar. You'll have a library full of disorganized shelves, but once you start studying grammar, you'll finally have the necessary ingredients to reorganize everything that you know into proper order.
Also Read: Evaluation and Testing in EFL and ESL Classrooms
Core Vocabulary
But wait, what are the very first words a student should learn in a language? And how can they use these words to reinforce their knowledge? There are several ways to approach this. Of course, you should learn your "Hi's" "bye's" "how are you's" first, but one thing I like to do is I write out a list of household items in my target language, and I walk around my house saying things like "That is a vase" "this is a kitchen" "that is a fork" etc. Another thing you could do is write out all of the basic verbs like "I eat" You play" "I wait" etc.
Do you want to teach English abroad? Take a TEFL course!
When it comes to listening exercises, I like using documentaries to improve my listening abilities in foreign languages. Why is that? Documentaries tend to speak in a relatively slow-paced way, where they're speaking clearly to the audience, and they also tend to use basic language terms. To top it off, documentaries can also serve as a visual aid at the same time. How do they achieve this? Every single word the narrator says is commenting on what's currently on the screen. So if there's a volcano on the screen then, then the narrator will likely use the word "volcano."
Apply now & get certified to teach english abroad!
Speak with an ITTT advisor today to put together your personal plan for teaching English abroad.
Send us an email or call us toll-free at 1-800-490-0531 to speak with an ITTT advisor today.
Related Articles: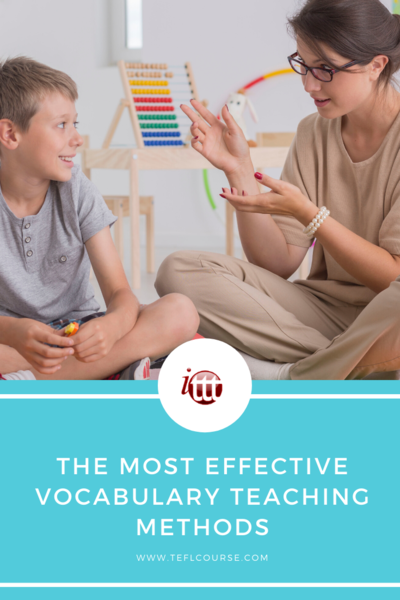 ---
---