Roles of a Teacher in The ESA Appoach
One of the most crucial roles of the teacher is to improve students' performance. In daily lessons, teachers are engaged in different classroom scenarios, performed teaching duties, and rendered extra effort to help maximize students' learning. Another thing that adds to this noble task is the diverse roles of the teacher he/she has to play.
This post was written by our TEFL certification graduate Glen Mar L. Please note that this blog post might not necessarily represent the beliefs or opinions of ITTT.
With this, I thought of three basic roles that teachers need to portray in the 21st century. This Engager-Servicer-Activator (ESA) teacher roles serve as an important reminder for the teacher to this professional commitment as these roles are practiced by the teachers in the classroom that significantly affect student outcomes.
Engager
A teacher in the 21st century has to build his/her arsenals of routines and activities. The teacher is encouraged to help learners talk and think in class. This role talks about student-centered activities to make students participate in the lesson. In this type of teaching, a teacher is aware of the students' needs and interests. This role of the teacher provides well-balanced classroom management and overall learning. When students are engaged in the lesson, active participation is expected from them. Total collaboration and performance of the students eliminate what could potentially become bored time.
In this role, it is in the hand of the teacher to hook students to learning.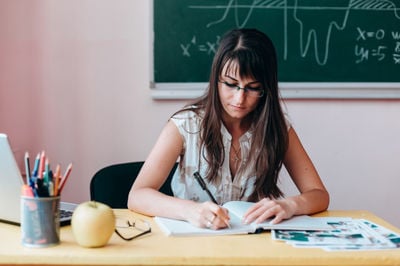 Also Read: How long does it take to get a TEFL job?
Servicer
Knowing the strengths and weaknesses of our students elevates the harmonious student and teacher relationship. This role makes a teacher aware of their professional responsibility to provide quality service to the students. When a teacher acts as a service, he/she allows students to develop future-ready skills. Activities that help students master critical thinking, creativity, collaboration, and communication are prioritized in this role. Students are provided with a basic skill enhancement service by the teacher to help them improve their life-long skills.
Activator
Students have unique potentials that are waiting to be triggered. When they enter the classroom, they act as circuits that need to be turned on to get started. This role of the teacher is very crucial in activating students' prior knowledge. The role of the teacher is to activate the students' receptive and productive skills through direct instruction. When students' own experiences are activated, they become more relatable in learning. This part of a teacher's role involves contextualized teaching that helps students acquire essential learning through familiarization of the lesson with authentic and practical experiences. One an activator starts teaching, a classroom environment conducive to teaching and learning manifests.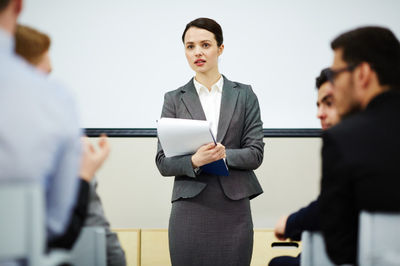 Also Read: What Really Is the Role of the Parents in Education?
The above-mentioned roles of the teachers I have examined are predictors of quality teaching. Quality teaching bears quality education. To achieve this ultimate goal, a well-balanced set of students' abilities have to be developed. As a teacher, it is my role to engage, provide service, and activate students to become productive and individually become well-being. Since I am envisioning to provide a meaningful learning experience, it is part of my duties and responsibilities to portray the ESA teaching roles.
Moreover, when these roles are demonstrated in my teaching, I am confident that my students would establish a life-long skill to help them achieve a high level of success.
Do you want to teach English abroad? Take a TEFL course!
Lastly, the most important point that is far significant than the ESA roles I play in the classroom is the values of learning. Values infusion ensures a total learning victory. Every teacher in the world has to cultivate good manners with his/her students. No matter how proficient you are as an educator, you have to instill the values so that students become a well-rounded individual.
Apply now & get certified to teach english abroad!
Speak with an ITTT advisor today to put together your personal plan for teaching English abroad.
Send us an email or call us toll-free at 1-800-490-0531 to speak with an ITTT advisor today.
Related Articles:
---
---