Personal Teaching Experience: Practice in Shanghai
Growing up I always had an interest in learning and teaching a language. Of course, English was my best subject and I always made sure I was part of the drama club playing one of the big roles. During my kindergarten days, our teacher used to play musical chairs as we waited for our parents to come to pick us up. It's interesting that now as a teacher I really love using it for my lessons and have tried to upgrade it just a little bit more.
I am currently teaching at a kindergarten in Shanghai, China. I really love my job and my workmates who have become more like family and friends. When I started working there, like any other teacher, I was scared, felt vulnerable and wanted to do my best. I kept asking myself "will they like me?", "what if they don't like my teaching style ?"...A lot was going on in my mind.Two months down the line I was all settled in up to this very moment and I will let you in on how I managed to make my workplace my second home.
This post was written by our TEFL certification graduate Natasha G. Please note that this blog post might not necessarily represent the beliefs or opinions of ITTT.
Settling into the new "home"
Most importantly I had to establish great relationships with the teachers and my bosses. As Chinese tradition, if they ask to have dinner with you, it's a way of welcoming and it's advised not to refuse. We went for dinner, talked, exchanged gratitude and yes I was smiling and laughing (really important). Since then I have the best relationship with my bosses. As for my foreign friends at work, we are open to each other, we share ideas, dine and wine together and we are a great team. Working towards being the best kindergarten in our area. I also have great relationships with the fellow teacher assistants, I always ask them how they are, chat a little more with them, have lunch with them and of course, praise them when they have done a good job.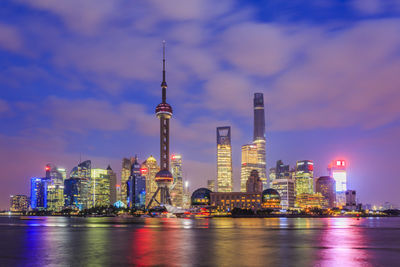 Also Read: Several Problems ESL Students From Iran Face
Decorating My Classroom
I had to make my classroom feel comfortable and look colorful for my new incoming students. I downloaded and printed a lot of flashcards which I then used to decorate my classroom and to my surprise, the other teachers were really impressed. Normally for flashcards, I use SuperSimple website. I would recommend this website to every teacher, their flashcards are just perfect, their songs are easy and fun. They have good worksheets as well.
Demo Time
As a new teacher, I obviously had to fill up my class schedules and sign up new students. I would like to point out that as a teacher meeting new students can be fun or challenging. One has to be confident and know that they should expect anything. What I mean is you will meet kids of different ages and backgrounds. One might like you as soon as he/she sees you or one might resent you and that's totally okay. Focus on the ones who are willing to participate and they will encourage the others.I used PPT and IWB for my demo and the kids seemed to enjoy it.In 3 months I had filled up my class schedule.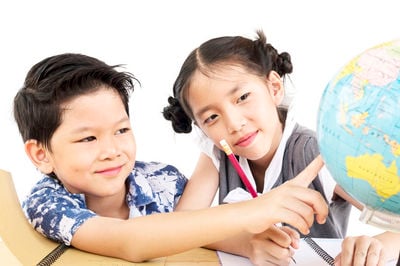 Also Read: The Factors That Influence Job Searching in Certain Countries
Improving As A Teacher
Although I already have experience with teaching I felt I can never stop learning.I used to sit in my fellow foreign teacher's classes to see how they conduct their classes, how they engage with their students. I did for at least two weeks and believe me it helped a lot. I gained more experience in dealing with troublesome kids, slow learners, how to get kids to engage and a lot more.Another big step I took was to apply and get a TEFL Certificate, this is very vital to me. I applied and as I am writing this essay I am proud to say it was quite an awesome enlightening experience. I feel 100% I am a better teacher. I would recommend every teacher to take a TEFL course whether online with or without a tutor. I feel that I am equipped to deliver the best to my students, help them achieve those goals in learning English!
Also Read: All The Skills Required to Teach Business English
My Bundles of Joy
I love and cherish my students.They see me as a mentor and I have to behave like one. I always smile and peck my students be it in or out of the classroom. It's very important that I have a strong, kind relationship with my students. As a teacher I sometimes have to get out of my comfort zone just to have them enjoy the lesson, participate and be comfortable around me. I always search online for new songs which I feel they might be interested in. I also make sure to greet and have a chat with their parents. One more important thing I always do is smile and dress appropriately.
Do you want to teach abroad? Get ready by taking a TEFL course!
Apply now & get certified to teach english abroad!
Speak with an ITTT advisor today to put together your personal plan for teaching English abroad.
Send us an email or call us toll-free at 1-800-490-0531 to speak with an ITTT advisor today.
Related Articles:
Listen to this blog post:
---
---