The Factors That Influence Job Searching in Certain Countries
Teaching certificates open a lot of opportunities to find a good job throughout the world to native speakers of English language either for those who are fluent in it but doesn't have a special degree in pedagogic studies. One just needs to take a CELTA, DELTA, TESOL or TEFL course that is usually about one month long and depending on time and financial solvency can be taken online or offline. These courses have similar approaches to teaching techniques and methods, they are well structured and provide much useful information on teaching resources, teaching theories as well as practical tasks. But there are some issues one can meet in EFL teaching job searching.
This post was written by our TEFL certification graduate Ekaterina E. Please note that this blog post might not necessarily represent the beliefs or opinions of ITTT.
Personal Experience
I am from Russia so I am not a native speaker but my English is good enough to teach beginner and elementary students. I have worked as a writing translator and private English tutor for many years, so I decided to improve my skills and knowledge and took an online TEFL course in your ITTT school last year. It was very interesting for me to study lessons, to do practical tasks as well as to check myself completing the tests. At the moment I am finishing this YL course and looking for a job as an ESL teacher abroad, more precisely in China, Thailand, Vietnam, and Japan. I have been doing it for about one month and I have met some challenges in my searching that concerns with such factors as race and country of origin. My nationality is one of those so-called "non-Russian population of Russia", so I don't look European, I look Asian. My searching for a teaching job in the above-mentioned countries showed that it is almost impossible to find it there for me. I looked through advertisements in many different job searching sites and most of them say "native speakers only" or citizenship of the USA, the UK, Australia, South Africa and, rarely the Philippines.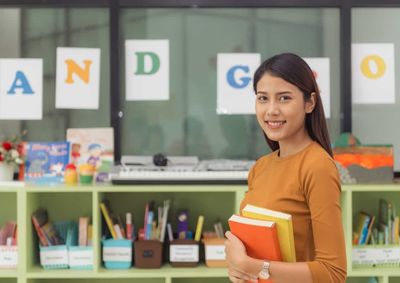 Also Read: Should I take a TEFL course online or in a classroom?
National Preferences
Anyway, I applied to some positions with no of such requirements and still, they prefer European looking people – Russians, Ukrainians, etc. It is a bit frustrating but of course, I understand it is only due to local mentality and cultural specifics of Asian people. Most of them have never met whites and they consider them somewhat as gods or symbols of success. I also discovered that it is illegal for non-native speakers to work in China as English teachers. So these people still do it but illegally, i.e. by official agreements they can be PE, biology, geography teachers or just nannies. Moreover, China's government signed a new law about teaching languages and another subject in kindergarten so far. It is forbidden to teach kindergarten children since then in order to protect Chinese culture and language and to escape the influence of a foreign culture.
Do you want to teach English abroad?
I conclude that there are some specific challenges in searching for a job an ESL teacher can meet. However, I am not fully pessimistic about it and I am trying to find ways to resolve the problem. There are some options or me and me continue my searching.
Apply now & get certified to teach english abroad!
Speak with an ITTT advisor today to put together your personal plan for teaching English abroad.
Send us an email or call us toll-free at 1-800-490-0531 to speak with an ITTT advisor today.
Related Articles:
Listen to this blog post:
---
---