My Vietnamese Experience: Challenges for English Learners in Vietnam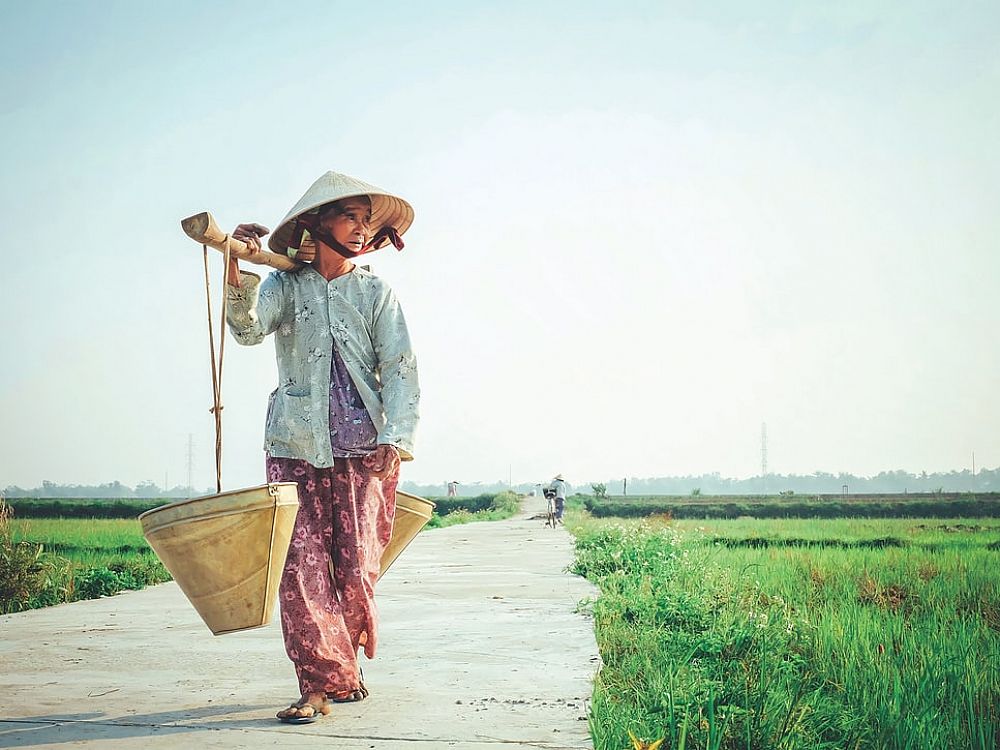 I have traveled throughout Asia for some forty-five years, Vietnam is now my home. I always found the younger generations had a thirst for knowledge, particularly English as a second language. The difficulties of acquiring the knowledge under what was a repressive regime have diminished somewhat, but the major stumbling blocks to acquiring good English are the lack of experienced Vietnamese teachers, interaction with English natural speakers, and knowledge of the outside world in general.
This post was written by our TEFL certification graduate Christopher M. Please note that this blog post might not necessarily represent the beliefs or opinions of ITTT.
The Importance of English
Learning English as a second language has now become a priority for most caring parents for their children's future, although expensive to the normal Vietnamese family. Children are revered as the future of Vietnam, and more importantly as future providers for the family.
I will try to outline some of the major difficulties as I have experienced to date as a teacher in a reputable private Vietnamese owned English Language college.
Difficulties for students vary between age groups or student levels, particular emphasis will be focused on the beginner level, elementary, and the intermediate levels.
Beginner level students are not as yet indoctrinated or influenced by the state school draconian policies and are keen to learn particularly through play and close interaction with foreign teachers. The only real problems they have are being, in general, shy and a little afraid to speak, having no real opportunity to contact natural English speakers. I have a good response by interacting, being friendly, and playful in my teaching methods, with more activity and drilling and educational games.
Also Read: The Difference Between Teaching One-to-One and Groups
Elementary levels tend to be more difficult to teach, as they usually consider the class as a social event, more of a relief from a state school.
I believe that's why their attention factor is low, and have poor listening abilities as distractions can be numerous during class. Control is a major issue with these students. Particularly with the boys in the class, as male children are highly prized by most parents they are controlled very much less than girls. Hence the boys generally show little respect for adults in general. This is a problem both for Teachers and for students wanting to learn in general. When under control the boys are usually good learners and listeners. This group level in general needs a broader knowledge of vocabulary and structural English awareness. The major Problem for this category is that the parents make them attend English classes, and not by personal choice, as is the majority of cases. Also, the state schools are very strict generally, where-as private schools/colleges tend to be more relaxed and socially orientated to teaching. I handle these problems generally quite well by interacting with the troublesome ones on a basis of respect.
Also Read: How did This TEFL Course Improve My Personal Teaching Experience?
Intermediate levels tend to be more studious but have difficulty with interaction.
I put this down to the state school edicts of reading, writing, spelling, and grammar as a priority. The main problem for these students is the lack of speaking and listening skills, due to state school Vietnamese teachers of English having very poor pronunciation and interactive language skills. Also, in private institutions, the same problem arises with Vietnamese teachers of English. One other point to bear in mind is the pressure on these students to perform for their parents, wanting them to go on to university to be doctors or engineers, to become professionals.
Very few of the students in this category have little worldly personal knowledge. Therefore, teaching textbook scenarios tends to be outside of their common interests or experience. As teachers, we should be aware of these problems and substitute topics that do interest them, as I often do.
Generally, the problems for students of adult age wanting to advance their careers, is that there are very few institutions available for them to enroll. I have a smattering of adults in my classes, mixed in with elementary, and intermediate age group classes. As you can imagine there are many distractions for them, but they have no choice if they want to learn English. I believe that there should be more opportunities for Business and general English skills available to this sector.
Do you want to teach English abroad? Take a TEFL course!
The problems for students in Vietnam are based on lack of effective teachers, lack of interactive opportunities, peer pressure, financial constraints, very poor Vietnamese teacher abilities to teach effectively across the skills range, draconian teaching methods in state schools, and cultural pressures.
Apply now & get certified to teach english abroad!
Speak with an ITTT advisor today to put together your personal plan for teaching English abroad!
Send us an email or call us toll-free at 1-800-490-0531 to speak with an ITTT advisor today.
Related Articles:
---
---