The Difference Between Teaching One-to-One and Groups
Teaching a whole class of students is a lot different than teaching a single student in a one-to-one setting. When teaching a whole group, I have had to split my attention in so many directions. When I teach a student one-to-one, my whole focus is solely on that one child.
This post was written by our TEFL certification graduate Jennifer H. Please note that this blog post might not necessarily represent the beliefs or opinions of ITTT.
Diversity in the classroom
There can be a wide range of diverse students in a classroom setting, which can create more of a demand for attention from the teacher, in some situations. For example, I have seen students enter into a native English speaking class with absolutely no knowledge of the language and need a lot more help and guidance from the teacher. I have also seen students with behavior or medical situations that demand more attention from the teacher, as well. This is one negative aspect of being a part of a classroom environment; you might not get the necessary attention to fully thrive academically and/or socially because of the teacher's attention being split in so many directions. There are several positive aspects of being a part of a classroom, too. For instance, a classroom can feel like a family, for some students. This can give them a feeling of belonging to a community. Working with other students can also encourage conversations, "higher-level" learners can help "lower-level" learners, and differentiation and a variety of learning opportunities can be more available.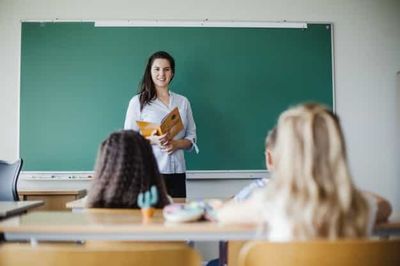 Also Read: Can I teach English abroad without any teaching experience?
Advantages and disadvantages
There are also negative and positive aspects of teaching and learning in a one-to-one environment, as well. "Students feel that the course can be more specifically geared towards their own needs and wants than a group course could" (International TEFL and TESOL Training, 2011). The teacher only has to focus his/her time on that single student and can spend whatever time is needed for that student to thrive and excel. Usually, these students are more motivated to learn and the teacher can also develop a closer relationship with his/her student (ITTT, 2011). The negative aspects include there being a lack of dynamics and the student not being able to participate in activities that require partnership(s) (ITTT, 2011). The student completely depends on the teacher for guidance and is therefore unable to learn from peers. Learning from peers can motivate some students to obtain the same amount of knowledge as another student. When you see how well others your age learn, it can give you a push, or motivate you to learn.
Do you want to teach English abroad? Take a TEFL course!
It is hard to say which classroom environment is best for students since there are pros and cons in both situations. Students can learn in both settings. In my classroom, I try to create as many opportunities to visit with my students individually, as well as have them work with their peers. Being placed in both situations will help prepare students for the "real" world. You are sometimes working alone and sometimes surrounded by many of your peers. I feel it is important to be comfortable in both situations and receive a wide-range of speaking opportunities.
Apply now & get certified to teach english abroad!
Speak with an ITTT advisor today to put together your personal plan for teaching English abroad.
Send us an email or call us toll-free at 1-800-490-0531 to speak with an ITTT advisor today.
Related Articles: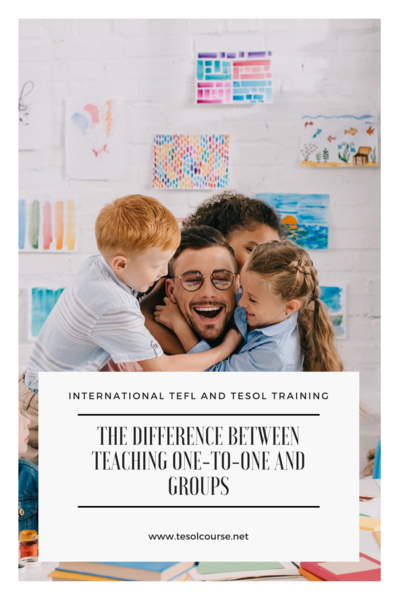 ---
---