My Experience as an Assistant Language Teacher in Japanese Elementary and Junior High Schools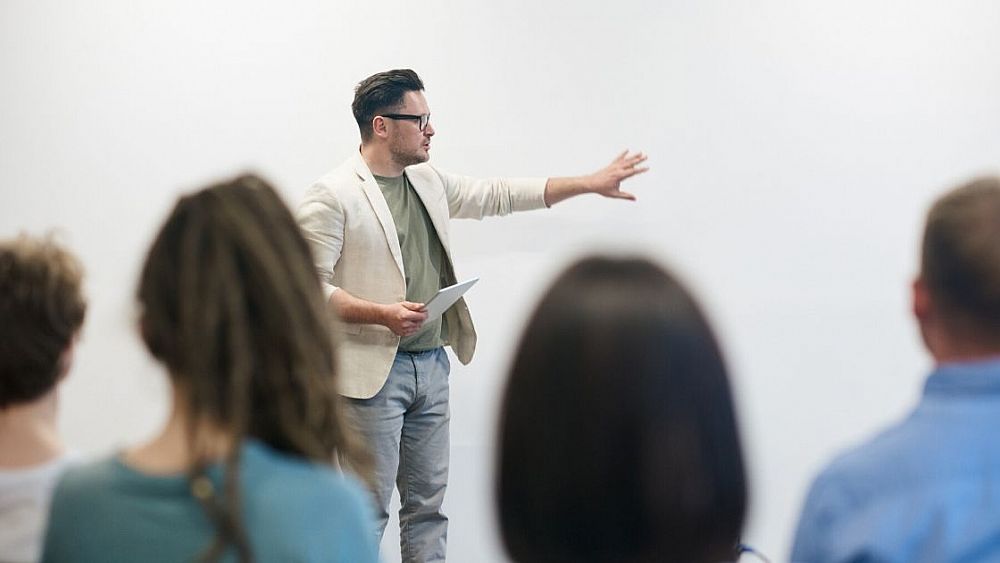 I am in my 3rd year of working in the countryside of Japan as an Assistant Language Teacher (ALT) in public elementary and junior high schools. An ALT's official job description is to be the assistant to a Japanese Teacher of Language (JTL). In my experience, especially in elementary schools, the ALT is not seen as an assistant but as "the English teacher" since the regular homeroom teacher has no training or experience with ESL. In most cases, the ALT has a degree in a field unrelated to teaching and has no qualifications.
This post was written by our TEFL certification graduate Carl S. Please note that this blog post might not necessarily represent the beliefs or opinions of ITTT.
Japanese Education System
At the moment, English in elementary schools in Japan is a class officially titled "Foreign Language Activities" for the 3rd through 6th grades; it is weekly for 3rd and 4th grades and biweekly for 5th and 6th grades. Before the 2018 school year, it was a weekly class for 5th and 6th graders only. Officially, it is designed to have the children get a feel for speaking and listening to English using a variety of phrases and simple vocabulary. The children have no homework, do not learn to read, and do not have to study for any sort of evaluation. However, starting in the 2020 school year English will become a subject with grades, tests, and such in elementary schools for 5th and 6th graders, as it already is for junior high school students. The 3rd and 4th-grade students in elementary school will continue with weekly "Foreign Language Activities" classes. As such, I foresee that the ALT will have much more of a role to play in effectively teaching them English with the textbooks and tools available to them, one of which is their knowledge on how to do so. To improve my knowledge is one of the reasons why I decided to take this course. The other reasons are that having a TEFL certification seems rather worthwhile if I end up taking a job as a "real" English teacher, and the fact that my employer (JET Programme) offers a rebate for completing the course.
Also Read: 7 Alternatives to Boring English Worksheets
ALT Training
When I started as an ALT I got three days of training. The first day of training was the day after I landed in Japan. It covered topics such as "how to greet the principal on your first day of school" and "the significance of the JET Programme" among other enlightening subjects. The second and third days covered how to survive in Japan and lastly, a bit on team-teaching. This is where I learned that, while my job description was that of an "assistant", especially when it came to elementary schools there was an expectation from some homeroom teachers that I would be the English teacher. They expected that I would be similar to all other subject teachers who are fully qualified in their own right and have training on how to teach a specific subject, like math, science, music, or art. When the second semester started after the summer vacation, I observed other ALT's classes for a week and then I started. When I started, I did not have a wealth of knowledge about teaching ESL. I have learned a great deal since then.
My Unexpected Discovery
I was relieved to find that what I had been doing in the classroom up until now reflected well with this course's contents. In the elementary schools in my city, they use a version of a Patchwork ESA lesson. After the greeting ("Hello Time") in which the kids as a group and/or individuals are asked by the ALT or fellow students a variety of questions depending on topics previously covered (How are you? How's the weather? What day is it? What's the date today? etc.) there is usually a song or chant ("Song Time") to engage the kids. It is usually on-topic for the lesson if possible. The government-provided textbooks are expected to be used with digital materials, which include videos, chants, songs, and other activities. However, many of the chants provided in the textbooks are not catchy by any means and do not serve to engage the students. So I have found some songs of my own that I use for "Song Time", or it is just skipped entirely. After "Long Time" is "Kids Time" which is where the homeroom teacher (JTL) is expected to take over and explain to the kids in Japanese what "Today's Goal" is; in essence, what they are expected to be able to do by the end of the lesson.
Also Read: What to Watch Out for Before Signing Your TEFL Contract in China
Language Course Peculiarities
Here is the first point which differs from this course; the fact that the children's native language is used in the classroom quite often for explanation and instruction. I find that for an activity it's faster to have the homeroom teacher explain what to do in Japanese and then do a demonstration of how the activity is supposed to run, and what language they should be using. These guided conversation activities are common in elementary schools.
Demonstrations are usually run as ALT-JTL, ALT-student(s), and then students try it on their own; depending on time constraints it will only be the ALT and JTL. Vocabulary and phrases are practiced chorally. Then the first Activate stage is started ("Play Time 1"). There may be only one "Play Time" in the class; usually, there are two.
After the kids do the first activity, a "Half Time" which is another Study stage. The children are free to express any difficulties they had with the first "Play Time", and if it's a problem with language rather than the activity itself, it's practiced chorally. In this time the next activity ("Play Time 2") is introduced and its language is demonstrated and practiced. "Play Time 2" is another activity that usually uses the same phrases as the first "Play Time", but often adds a twist or difficulty increment.
Often this is the addition of extra phrases on top of what the students were expected to use in "Play Time 1". In terms of activities, the digital materials (audio and video) go along with the workbook; these are used for listening comprehension, or in the case of the videos, often the students are asked what, if any, vocabulary or phrases they understood. After "Play Time 2" is a comment time where the teachers praise individual students; depending on time constraints the children will praise their peers.
This praise is about good usage of English or good performance in the activity. The children may also fill out a worksheet evaluating their performance and understanding, with space to write their thoughts on how they did in that class. After the final greeting, the class is over.
Do you want to teach English abroad or online? Take a TEFL course!
I have enjoyed working within this system as it's very predictable for the children as to what should be done during each block of time as it's announced. It also provides a nice framework to plan classes because of the progression from one activity time to the next. The children may also not get bored with one activity if there's a twist introduced in the middle. I hope to use what I have learned in this course as much as possible within the prescribed and limited Japanese public school English curriculum.
Apply now & get certified to teach english abroad!
Speak with an ITTT advisor today to put together your personal plan for teaching English abroad!
Send us an email or call us toll-free at 1-800-490-0531 to speak with an ITTT advisor today.
Related Articles:
Check out what our course grads say in our many video testimonials!
---
---