Motivating Students in the Everyday Classroom
"Student motivation" is affected by both intrinsic and extrinsic factors" (Reeve, 1996). It is part of a teacher's job to boost student's interests for knowledge and understanding, knowing as intrinsic motivation. The real problem for the teachers is: how to keep students motivated in an everyday classroom? The recommendations are as follows.
This post was written by our TEFL certification graduate Minxin Z. Please note that this blog post might not necessarily represent the beliefs or opinions of ITTT.
Being enthusiastic
The enthusiasm of the teacher is a vital factor in the motivation of the learners if a teacher gets bored or tired, so will the learners. An enthusiastic educator can often spice the classroom with excitement and anticipation which stimulating students to participate. For example, teachers can demonstrate their enthusiasm for learning through tones of voice, facial expressions, and body language. Teacher enthusiasm could boost a student's willingness to learn, leading to better results and classroom behavior (National Communication Association, 2019).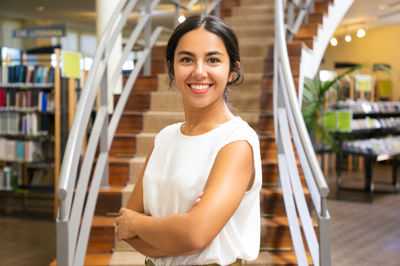 Also Read: How do I choose a TEFL course?
Positive Classroom atmosphere
Developing a friendly atmosphere where all learners could feel like a part of the whole is one of the ways to encourage all the students to participate in the class, it helps the students to build the rapport with peers and reducing stress when interacting with teachers (Oroujlou and Vahedi, 2011). "Role-play" class activity is an excellent illustration of motivating learners in the classroom, such as presenting an interview between clients and store assistants. Most educators are recommended to use the role-play activity to activate their students and assist less driven learners to participate in.
Another effective way to boost a student's desire to participate in the classroom is to find an appropriate sitting arrangement. The classroom seating arrangement has the potential to encourage student's behaviors and misbehaviors (Daniels, 1998). For instance, the "Horseshoe" sitting pattern creates an intimate atmosphere, which is very easy for the students to make eye contact with peers and teachers. Thus, students in this seating arrangement tend to believe that they are involved naturally as part of the larger group rather than as a single individual.
Also Read: Top 5 Countries to Teach English Abroad for History Buffs
Fun activities and materials
Small group activities and pair work can increase the self-confidence of the students and provide an outstanding source of motivation. Group activities provide these quiet learners with an opportunity to express their thoughts on a subject. They would be less unwilling to talk to the class as a whole, once they talk in a small group. Depending on the English levels or subjects, the activities could be variable. For example, for beginners, "Pictionary" is a fun game to encourage the student to think and talk in English at their group discussions. While conducting an interview role-play is another fun activity that helps the less motivated students to take part in the class.Flashcard is regarded as a significant educational tool for a foreign language in particular, which is very useful in drawing the attention of beginners to match a word to an object. Visual materials, such as videos and PCs, are also common among students. It stimulates learners' interest and helps the teachers to clarify the concept easier.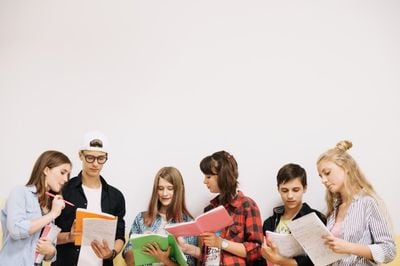 Also Read: Top 5 Countries to Teach English Abroad for History Buffs
Properly feedback and evaluation
Both negative and positive feedback can affect a student's motivation. If the performance of a student is not great, let the student knows that he/she can do better next time. Single praise like providing indications on how well they have accomplished will enhance their self-confidence, competence, and self-esteem. Negative feedback is indeed very powerful and it can upset the class atmosphere and stressed out the students. Therefore, it is suggested when identifying the weakness of the students, making sure that the comments are based on the performances, not to the students as an individual, and trying to substitute the negative reviews with the compliment on which part of the student's assignment is successful (Cashin, 1979). Similarly, grading might also influence a student's motivation. Some learners would see grades as a threat that can lead to academic dishonesty and reluctance behavior, as students are so scared of having a low grade (McKeachie, 1986). Since many students are anxious about their performances and very sensitive about the comments, the teacher should discover the appropriate phrases so that the student's motivation will not be pricked.
Do you want to teach English abroad? Take a TEFL course!
Motivate students in the daily classroom could be difficult, but yet there are many ways to assist teachers and students. Teachers can empower their students through creating a feeling of belonging by using grouping and pairing strategies, multiple educational tools and fun activities to encourage learner's participation, also, giving proper feedback and evaluation to avoid pricking student's confidence. The teacher is a students' true model; a teacher who exhibits their passion for learning will pass to the students as well.
Apply now & get certified to teach english abroad!
Speak with an ITTT advisor today to put together your personal plan for teaching English abroad.
Send us an email or call us toll-free at 1-800-490-0531 to speak with an ITTT advisor today.
Related Articles:
---
---