How I Constructed My First ESL Lesson Plan
When I had to design my first lesson plan I wanted it to be as coherent as possible as the purpose of every lesson plan is to guide the teacher in organizing her material and herself for the purpose of helping the students to attain the intended learning outcomes. When planning lessons, we need to think carefully about what stages a lesson will go through and how we will get from one stage to another. In this plan I stuck to the ESA (Engage, Study, Activate) Method that I learned about during my TEFL certification course.
This post was written by our TEFL certification graduate Cengiz K.
The Engage Stage of the Lesson
To start the lesson, I use a picture of Ainsley Harriot who is a famous English celebrity chef and television presenter in order to activate their background knowledge and to motivate them. I ask them questions related to Ainsley, so that the whole class can participate by answering my questions. This is a good pre-reading activity because the learners can activate their existing English knowledge and because the teacher can motivate them through a discussion about a famous celebrity.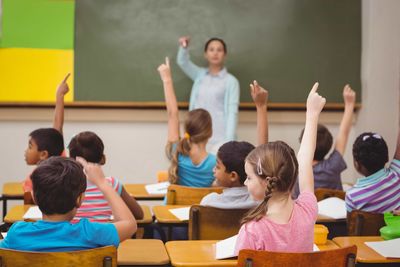 Also read: How To Write The Perfect ESL Lesson Plan
The Study Stage of the Lesson
After this pre-reading activity, I give them a text related to Ainsley Harriot with a global reading task to do. The worksheet I give them includes three paragraph headings. The students will gain an idea of the organization of the text and skim quickly through the text in order to find the correct heading for each paragraph. After the first task I give them another worksheet which contains 8 questions with four possible answers allocated to each. Students need to circle the correct answer. Specifically, they do not have to read the whole text, but they will focus on important key words in the questions and then find these keywords in the text in order to decide which answer to circle. This is called the scanning method which is used when you want to find out something specific within a body of text.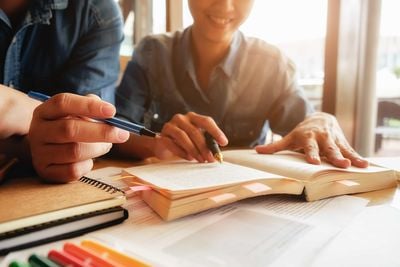 Next, I planned a vocabulary activity based on the words from the text. When the students finish the last worksheet, I take some words out of the text, write them on the board and ask the students to tell me some family words of the given words. For example, music, musician, musical. Word families are important because they can bring out hidden parts of spelling in a word that we already know. They are also useful because it gives students the chance to expand their vocabulary and to discover new words.
Also read: 7 Fun Activities for Teaching Vocabulary in the ESL Classroom
The Activate Stage of the Lesson
When they finish the previous exercise I tell the students to write a short biography of themselves (approximately 10 lines). It should be based on the text and if they want they can use some of the words we wrote on the board. In this piece of writing they have to write about their likes, their hobbies and their daily routine. This type of writing is called personal writing. This is an interesting topic, and it is a thing which many students like because they do not have to imagine or invent stories, but if they want to they can add some fictional details in order to make it more fascinating.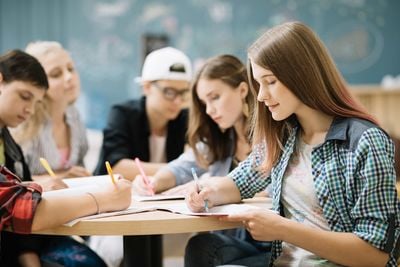 The students then swap their biographies and read and correct any mistakes they spot. Peer correction can be a useful technique as the learner will often feel more comfortable and less afraid or anxious when being helped by their fellow students. In order to finish the lesson, I tell them what they have to do for homework, and collect their biographies so that I will be able to fully correct them and bring them back next week. While my first ESL lesson plan was far from perfect, it was a good place to start and I have since gone on to produce many more lesson plans that gradually improved as a gained experience in the classroom.
Also read: 5 Creative Writing Activities for the ESL Classroom
Are you ready to teach English abroad?
Apply now & get certified to teach english abroad!
Speak with an ITTT advisor today to put together your personal plan for teaching English abroad.
Send us an email or call us toll-free at 1-800-490-0531 to speak with an ITTT advisor today.
Related Articles:
Listen to this blog post
---
---