Features of Teaching EFL in a Kindergarten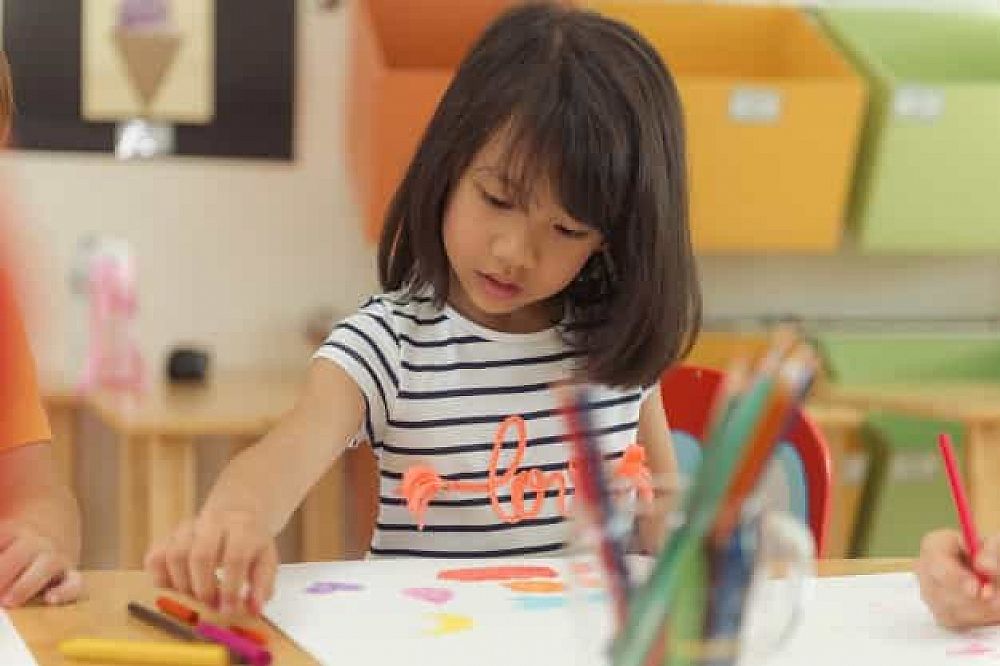 Deciding to be a teacher in a kindergarten can be intimidating for some inexperienced teachers in the beginning. In my case, I was quite unsure of teaching very young kids and would rather teach adults. However, I ended up in China and started to teach English in a kindergarten and it resulted to be easier than expected.
This post was written by our TEFL certification graduate Samy H.
Good Rapport
I would say that the key point in order to be a good kindergarten teacher is establishing a good rapport with the kids since the beginning. Kids at this age are very young and some of them won't like the teacher in the beginning. Some warmers, songs, and games with them will quickly solve the problem. In a few days, all the kids will like the teacher very much and this is very important to make them improve their English. If the kids don't like the teacher, they won't learn. Another important step to do in the beginning is to remember the kids' name. Being an EFL teacher in a kindergarten often means teaching more than a hundred kids and remembering all their names in a short period of time is not always easy, adding the fact that some of them look very alike for a foreign teacher. Nevertheless, it is fundamental to remember them all. Indeed, a common mistake made by EFL teachers is to constantly ask questions to the kids they remembered the name of and neglect the others.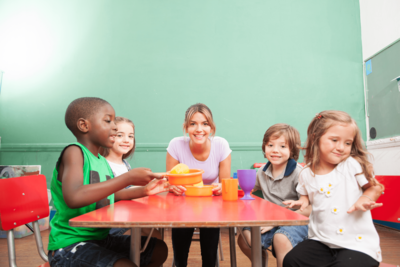 Also Read: How To Write The Perfect ESL Lesson Plan
Interesting Materials
After the rapport is established, lots of teaching materials have to be created and included in the lesson. Kids at this age will get bored very quickly, and if the teacher is willing to target all the class, i.e not only the smart kids that are very receptive and always participate, the teacher should try his best to make each class different. Meanwhile, it is true that kids at this age learn very quickly but will also forget things very fast. So constant revision is necessary. Choral drills is an efficient way to teach and review as well as managing a large class of young learners. This method gives them all the opportunity to talk.
Also Read: How long are TEFL contracts?
Proper Teaching Aids
It is also important to mention that using flashcards is a very good way to teach since kids at this age are too young to use books apart from the senior level class (5-6 years old). On the other hand, the constant use of ppt is not a good way because it is not good for the eyes of the kids. The ultimate solution, especially for the younger kids (3-4 years old), is to have recourse to flashcards. Lots of games can be created from them. The teacher can ask the kids to say the word on the flashcard, and if the kid answers correctly, will get the flashcard as a reward. Kids enjoy it very much. The teacher can then ask where is that word then the kid holding the flashcard will reply. Preparing enough flashcards for all the kids is a good way to give them all the opportunity to talk. Moreover, flashcards can allow kids to play together. For example, the teacher can create a fishing game and let the kids try to catch the correct card. At this age, kids need to learn mostly by playing and having fun.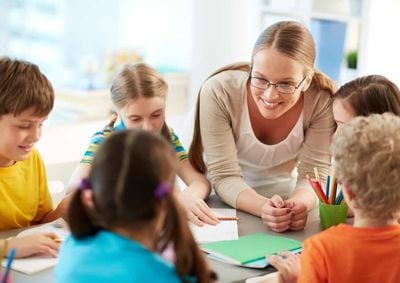 Also Read: 4 Things To Keep in Mind When Teaching EFL in a Kindergarten
Are you ready to teach English in a kindergarten abroad?
Enjoying the English class or having fun while learning is really what parents here in China are expected from us, and I guess it's, in fact, the same in every country. So as long the kid is happy and learning at the same time, the EFL teacher will be very appreciated by the school and the parents, and the teaching results will be absolutely rewarding!
Apply now & get certified to teach english abroad!
Speak with an ITTT advisor today to put together your personal plan for teaching English abroad.
Send us an email or call us toll-free at 1-800-490-0531 to speak with an ITTT advisor today.
Related Articles:
Listen to this blog post:
---
---